The Christmas Eve celebration inside the Buse family home in West Linn, quickly turned into terror.
"My daughter came up the stairs and said there is smoke coming in from the front," said Kevin Buse. "I grabbed the fire extinguisher and this entire section (front of the house) right here was on fire."
Kaylor Buse, 14, said she remembers her six siblings, mom and dad trying to scramble to safety.
"You look around and you see fear in your dad's eyes and you see your mom crying and screaming for your brother cause he was upstairs in his bedroom," said Kaylor.
According to dispatch logs, firefighters responded to the residence on Knox Street and Prospect Street at around 7:54 p.m. The fire was under control in about 20 minutes, but the damage was done.
TVF&R said two adults and seven children were displaced. No injuries were reported.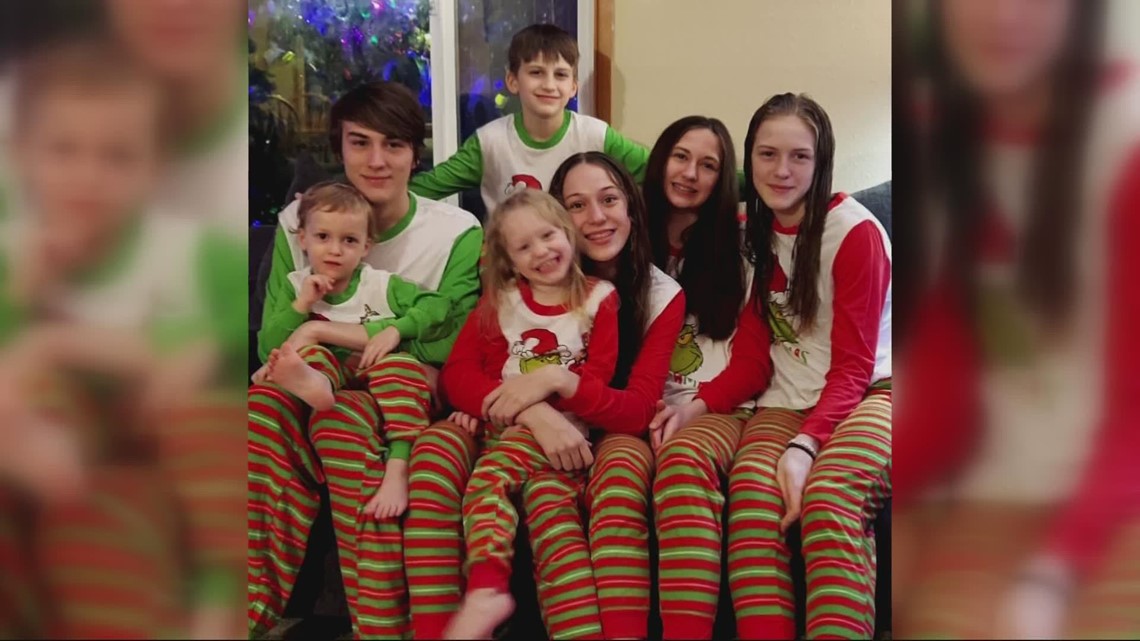 Clothes, Christmas presents and six years worth of memories lost in just moments. The community stepped in to help.
Patti Serres is the founder of the nonprofit Bloomin' Boutique, which serves children in need. She quickly put together bags for every member of the Buse family.
"They had everything it was like a care kit," Buse said. "It was truly amazing. Those people are angels."
Then more angels came out of the woodwork in the form of neighbors, friends and strangers.
The Buse family is now staying in Canby with friends overwhelmed both by the loss-by an outpouring of support.
A fire investigator says the cause of the fire is undetermined.
A friend started a GoFundMe account to help the Buse family.
Crews were assisted by Clackamas Fire, West Linn Police and American Medical Response.