"I really appreciate it," Antoinette Davis said.
The last thing Davis wants is for someone to steal the catalytic converter off her car. It is something that has become quite common in North Portland.
In fact, between August 2021 and August 2022 more than 1,700 catalytic converters were stolen in the area.
"It's really bad that people are resorting to that just to feed their habits," Davis said.
Law enforcement believes people can fight back by using an etching kit to tag catalytic converters with a unique serial number.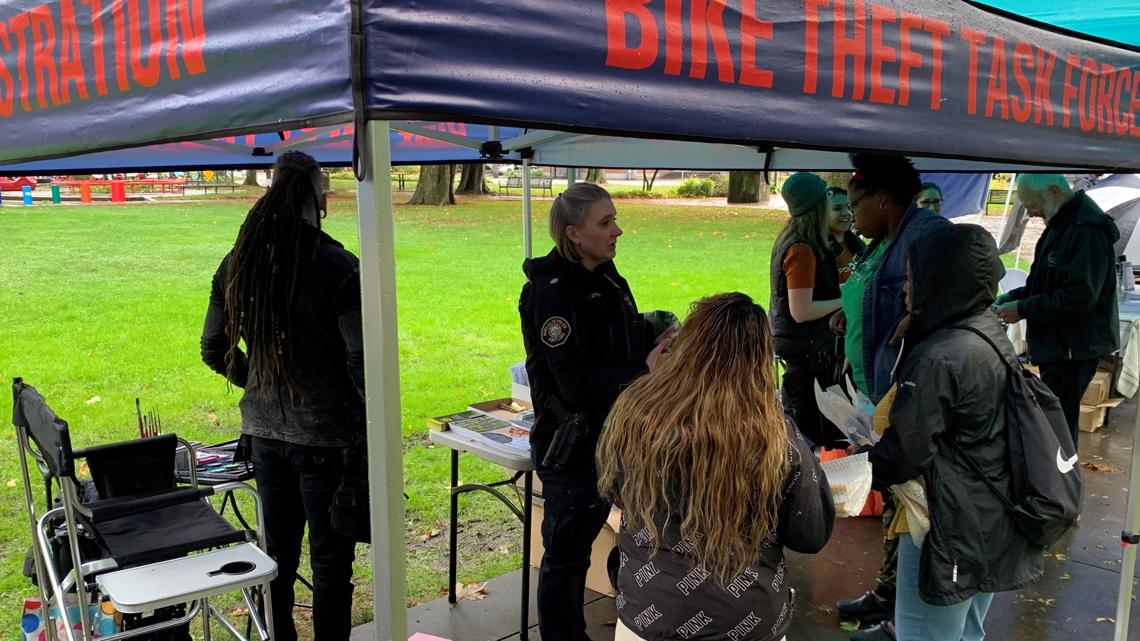 "Catalytic converters have materials in them, some minerals, people can sell so they're valuable," Portland Police Commander Tina Jones said. "We're trying to find different ways we can combat this theft and protect the property."
The property is being stolen at an alarming rate and not just in North Portland.
In early October the Tigard Police Department tried combating the thefts in its jurisdiction by partnering with an auto body repair shop to mark catalytic converters.
"What we're trying to do is actually be preventative instead of reactionary to the increased number of catalytic converter thefts that are happening," Tigard Police Chief Kathy McAlpine said.
The event was quite similar to the catalytic converter etching kit giveaway at Dawson Park. People like Davis were doing everything in their power to avoid becoming the next victim.
"I'm not living in a victim mentality," Davis said. "We made it through a pandemic so we just have to do the rest and put in some work."
In addition to tagging your catalytic converter, you can prevent its theft by parking in a garage or in a well lit area.