BEND, Oregon — Editor's note: The above video previously aired on Friday, March 3, 2023.
Deschutes County Sheriff's Office Search and Rescue team have recovered the body of a skier who died after he was caught up in an avalanche at Black Crater mountain peak Thursday.
Body of Aaron Griffith, 46, from Bend was recovered Saturday afternoon after nearly a two day effort from search and rescue crews.
The sheriff's office did not release the name of the surviving skier.
On Thursday, rescue teams were dispatched to a report of an avalanche at Black Crater, a steep-sided shield volcano in the Cascade Range, north of Three Sisters and east of McKenzie Pass.
According to the Deschutes County Sheriff's Office, the man who called 911 was out skiing with a friend in the caldera of the mountain peak when an avalanche was triggered. The man's friend was caught up in the avalanche, no longer visible and potentially injured.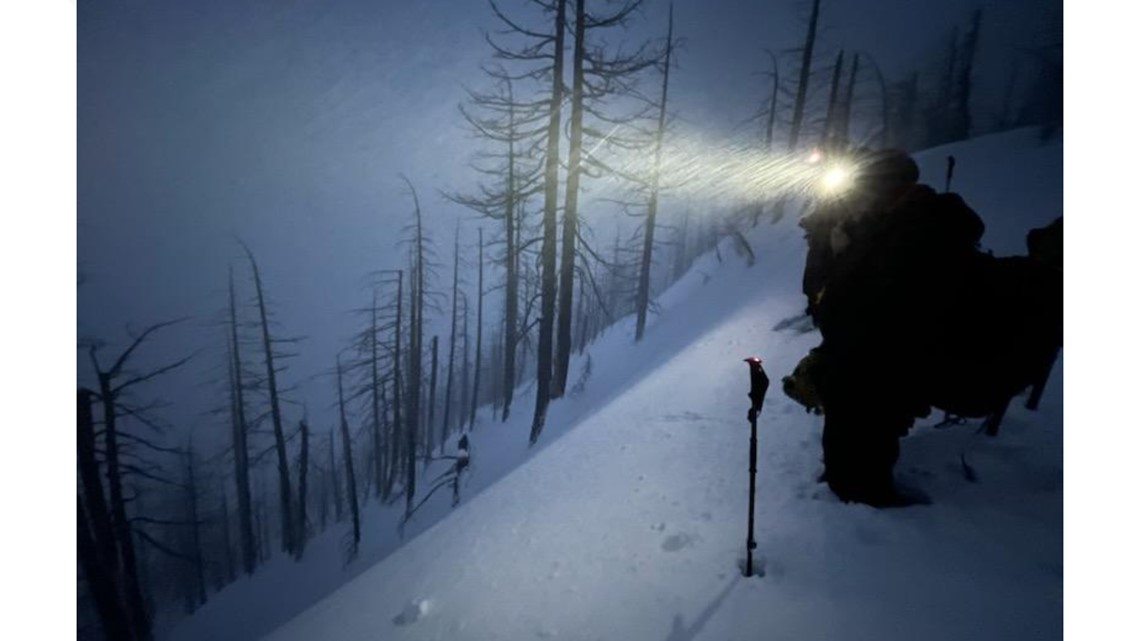 Both skiers were equipped with backcountry gear including an avalanche beacon, a radio transmitter and receiver used to locate people buried under snow. They also had shovels, helmets and avalanche probes, officials said.
The surviving skier attempted to find his friend using the beacon and was successful, officials said. Life saving measures were conducted but his friend died from his injuries.
Crews were able to assist the surviving skier to safety. However, the teams had to halt recovery efforts for his friend Thursday due to extreme avalanche danger and failing light.
They resumed the effort on Friday to attempt to recover the skier's body, with help from the United State Forest Service.
See a typo in this article? Email web@kgw.com for corrections