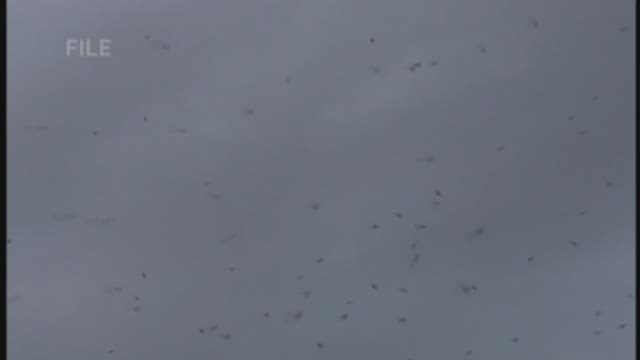 PORTLAND, Ore. -- It's so Portland and one of the most popular things to do here in September.
Hundreds of people gather to watch the swifts "swirl" and roost in the smokestack at Chapman Elementary School in Northwest Portland.
But this year, you may have noticed a few things missing.
Like, several thousand birds.
KGW talked with the experts who said it could be due to Mother Nature.
"It's so Portland because you get to wear your jacket and it could rain and people are still there," said Jody Marshall, a bird enthusiast.
You could even call Jody Marshall a swifts "super-fan."
She loves the little birds and has already gone to see them three times this month at Chapman Elementary School.
"It's one of my favorite places to go when I bring new people into town or people in Portland who have lived here forever and have never seen it," she said.
But, this time around, she noticed something was a little different.
It seemed like there were fewer birds this year.
"My favorite thing to watch is the bird tornado go around and have them all go in. When I went the first time this year after checking the Audubon Society website, they said how many were going to be there and then after that I noticed, 'That doesn't look like that many birds.' So I went a third time," said Marshall.
And even then, she said, there just weren't as many swifts as years past.
"Definitely smaller numbers," said Eric Scheuering.
Scheuering is with the Audubon Society of Portland and said the swifts use the chimney for thermal regulation and huddle together for warmth.
If it's a warm night, they might just roost out in the trees, said Scheuering.
They say we could be seeing fewer swifts because it's been so warm this month.
"Certainly there haven't been the big peaks that there have been in past years. Some years there's been upwards of 20,000-plus. This year, our highest count was around 7,000, I believe," said Scheuering.
He said the Audubon Society of Portland will keep looking at data to see if there's an overall decrease and why.
Marshall said she hopes it's just a fluke.
"I love those little birdies," she said.
Another interesting take-away: All of the birds that come back each and every year to Chapman Elementary School will be in the areas of Honduras or Guatemala this time next month, said Scheuering.