HILLSBORO, Ore. — The work is hard for Brook Benson, but you won't hear her complain about her office. Benson is the founder of Puplandia Dog Rescue, and on Friday afternoon she was caring for a litter of puppies at a foster home in Hillsboro.
"I'm able to give back to the community and to the dogs and I feel like I make a really big difference," she said.
Puplandia Dog Rescue, as the name suggests, is a local dog rescue. They save strays and dogs surrendered by their owners. "Jill" just gave birth to a litter of nine puppies four weeks ago.
"They are half Great Pyrenees, half lab. They will be 100 pounds or more," Benson said.

In four to six weeks, the nine pups and Jill will be up for adoption. Before that though, Puplandia will lose a big piece of their fundraising that they've been banking on every year. On Jan. 18, Amazon announced the end of its AmazonSmile charity program, which becomes effective Feb. 20, 2023.
The abrupt announcement came as a shock to Benson and many other groups across the country who benefit.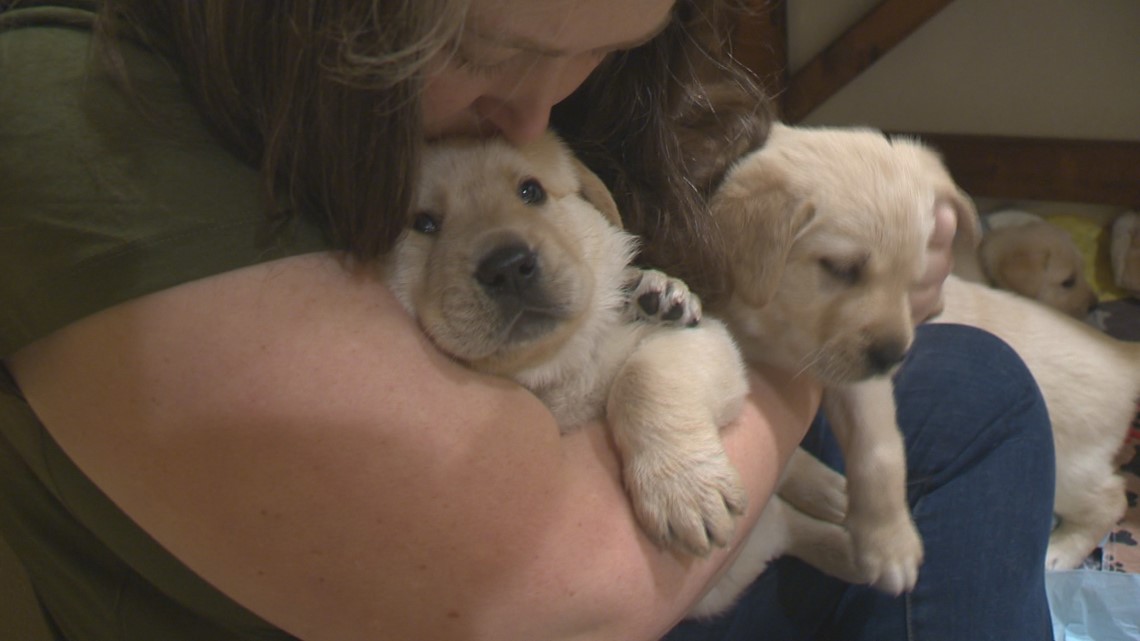 "AmazonSmile is a really easy way to give back and it doesn't make people write out their own check or give their own cash," said Benson. "They're already ordered on Amazon and so it's an easy give."
Through the program, donors could designate a group of their choice to receive 0.5% of any Amazon purchase they make. In an email to organizations and donors, Amazon said, "With so many eligible organizations — more than 1 million globally — our ability to have an impact was often spread too thin."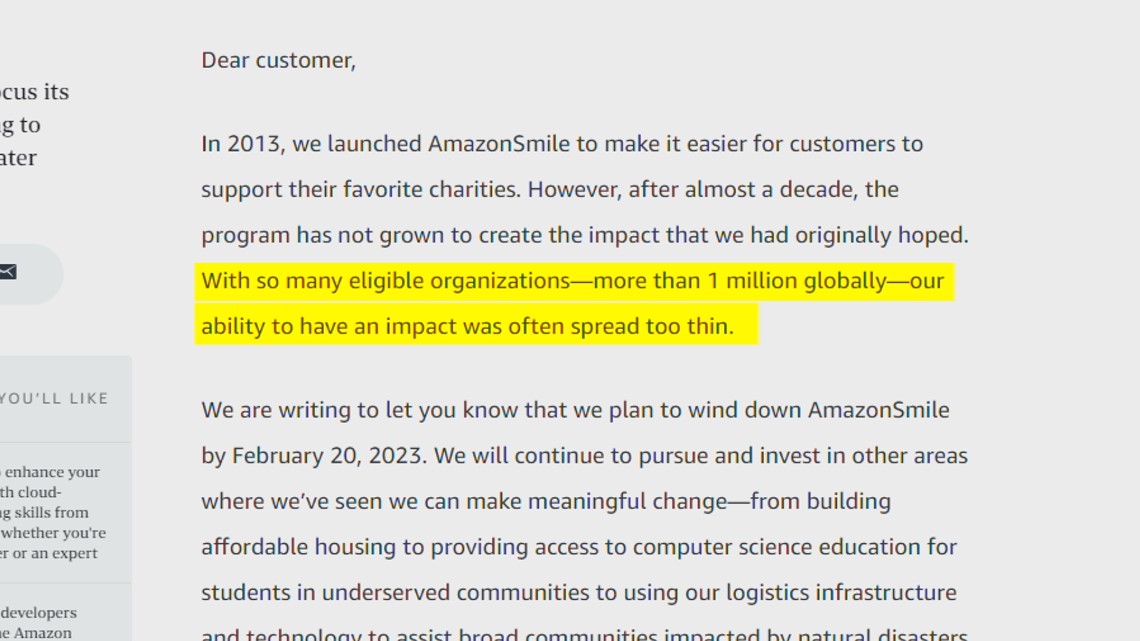 "The letter was really strange, just saying they didn't make an impact," Benson said. "And all of us are jumping up and down saying, 'You made a huge impact!'"
Benson said Puplandia Dog Rescue now has a $3,000 deficit to make up since they've already set their budget for the year.
"We count on that money," Benson added. "I don't know ... we'll have to do a new fundraiser, we'll have to come up with a new way to make up for that $3,000 because the dogs rely on it."