PORTLAND, Oregon — 'Happy Earth Day' is something most of us have probably never said. Maybe it's because it doesn't have the same ring as 'Fourth of July' or come with a big Christmas bow.
But for Gary Scott, his view of the globe was well-rounded right out of high school.
"I immediately went into the service in the Vietnam War as a Navy combat photographer," he said.
Most of what he did was photojournalism and field intelligence gathering in the Middle East and Africa. He has many photographs from his time in Pakistan and Italy. He says he was prepared to capture those moments because of a memorable exposure on the very first Earth Day in 1970.
"It's amazing it's been 50 years."
Then, Gary was a 15-year-old student photographer at Parkrose Senior High School, and he admits his skills were still developing. But that didn't stop his mentor at the time from weighing him down with gear and an assignment.
He was to go out and photograph Oregon Governor Tom McCall, who was at an event honoring the first Earth Day. As green as Gary was, he understood the gravity of the event.
The photos he took at the event, which he also donated to the Oregon Historical Society, he took under the agreement that he could use them however he wanted during his lifetime. Most of the pictures were indicative of his skills at the time, but one photo captured a special moment between the governor and a student unknown to Gary.
"I was in ninth grade, and on the newspaper staff," said Anne Kolibaba Larkin.
She was the mystery girl who interviewed McCall that day for her school paper. She was a freshman at Parkrose Junior High School, and probably just as nervous as Gary was.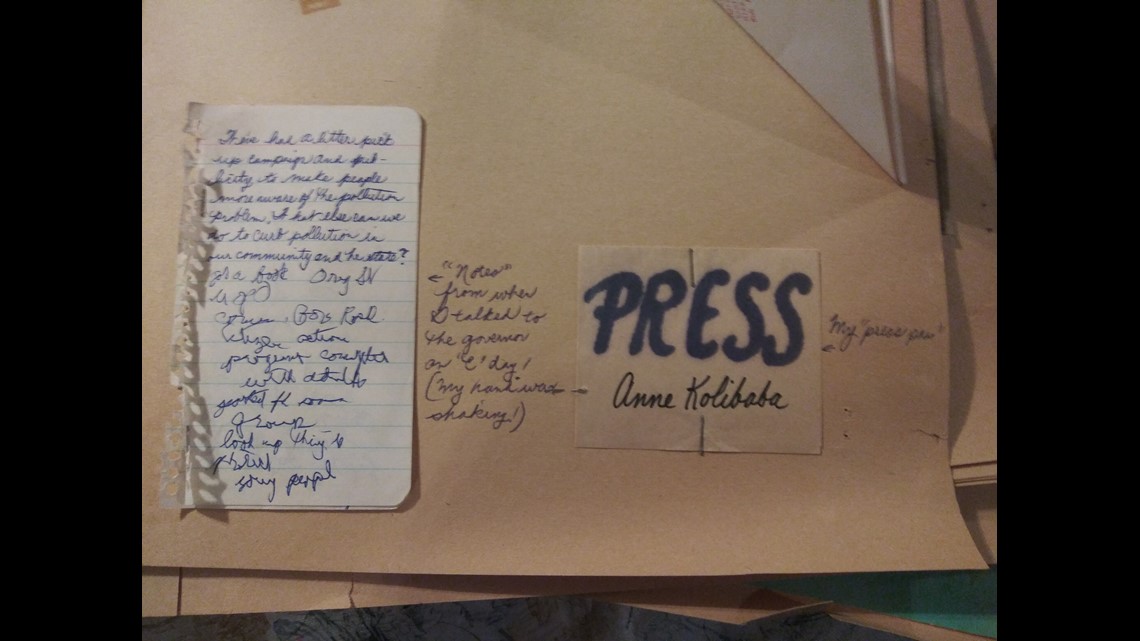 "I took my assignment very seriously," she said. "It was a big deal."
The photograph features Anne intensely listening to the Governor as he gestures with his hand toward her face, making for a strong image. "It's interesting how Gov. McCall's hand is mesmerizing this young girl and she's like captivated right back," Gary said.
"He treated me like a real reporter," said Anne. "He didn't talk down to me because I was only in junior high."
It wasn't until 2018 that Gary worked his social circles to see if he could find the girl in the photo and show her the picture. She had never seen before.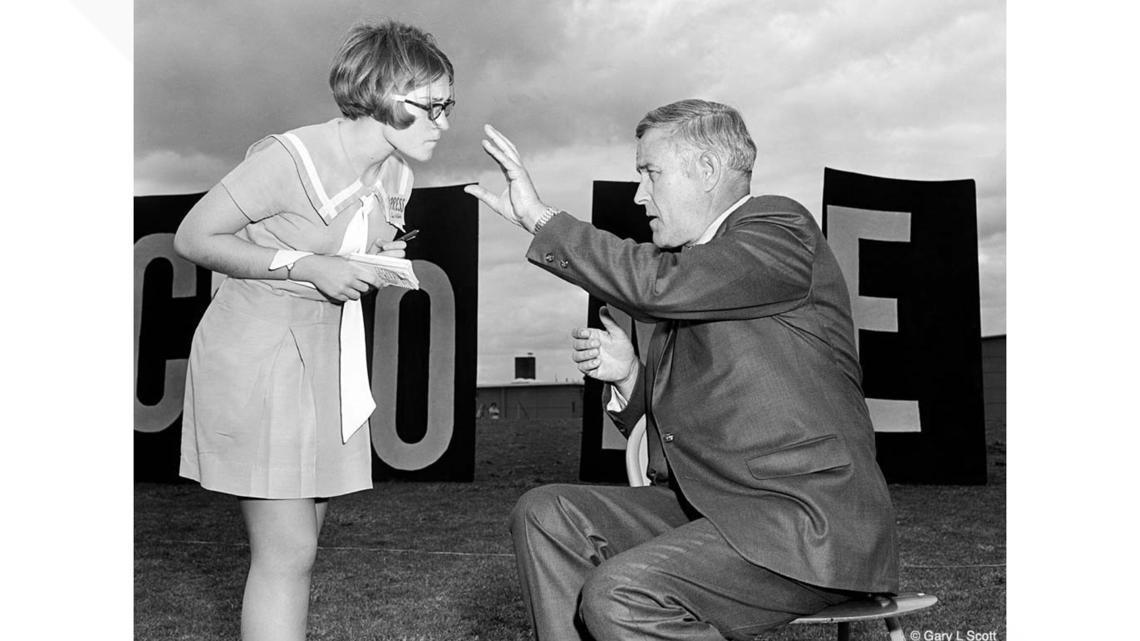 "It's artistically such a marvelous, crisp photo. So visually, it just took my breath away," Anne said.
After the two met, they found out they both were at the University of Oregon at the same time in the late 1970s, the same school where Gov. McCall earned a degree in journalism in 1936 before a distinguished career at KGW.
It's an image so moving, it shows us on Earth Day 2020 how small the world can turn out to be.
Gary Scott's photography from his days as a U.S. Navy combat photographer