PORTLAND, Ore. — A woman who was rescued by firefighters from an apartment fire in North Portland died at a hospital, police said on Thursday.
The fire was reported at 1:42 a.m. on Sept. 1 at an apartment in the 3900 block of North Albina Avenue. When firefighters arrived, fire was coming out of second-story windows.
Firefighters were able to rescue the woman after she called 911 to report she was trapped inside her apartment. She suffered significant burn injuries and smoke inhalation. She was in serious condition when she arrived at the hospital, where she later died.
She was identified Friday as 26-year-old Sarah Oxenreider.
A man jumped from a second-story window to escape the fire. He was taken to an area hospital with minor injuries.
Firefighters were able to control the fire within an hour, but the complex sustained "extreme damage," fire officials said.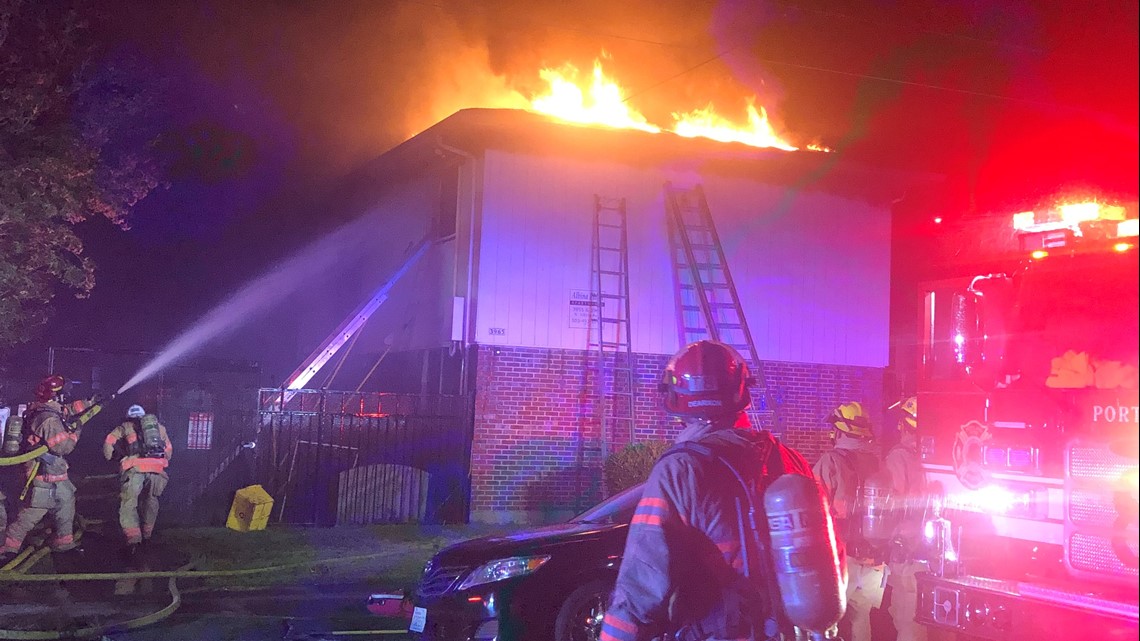 Portland police's homicide division is working with Portland Fire & Rescue's arson investigators to determine the cause of the fire. Anyone with information about the fire or the circumstances leading up to it is asked to call Detective Brad Clifton at 503-823-0696 or Detective Mark Slater at 503-823-9319.