PORTLAND, Ore. — Portland police began investigating a shooting in the area of SE 72nd Avenue and SE Woodstock Boulevard on Monday.

According to a news release, police were called to the area on Sept. 13 around 9:12 p.m. on a report that multiple shots had been fired. Officers were able to find evidence of gunfire and found that a bullet had gone through the windshield of a car narrowly missing the driver. Another car was hit and police recovered 26 casings with two different calibers from the scene.
Portland Parks & Rec confirmed a city truck two park rangers were riding in was one of the cars struck by gunfire. The rangers weren't injured and no other injuries have been reported.
"Luckily it missed the driver, but it was right at head level. I think it came in at an angle where it, fortunately, missed the driver." Officer Carlos Ibarra said.
A photo Portland police shared shows the truck with a couple of bullet holes on its side.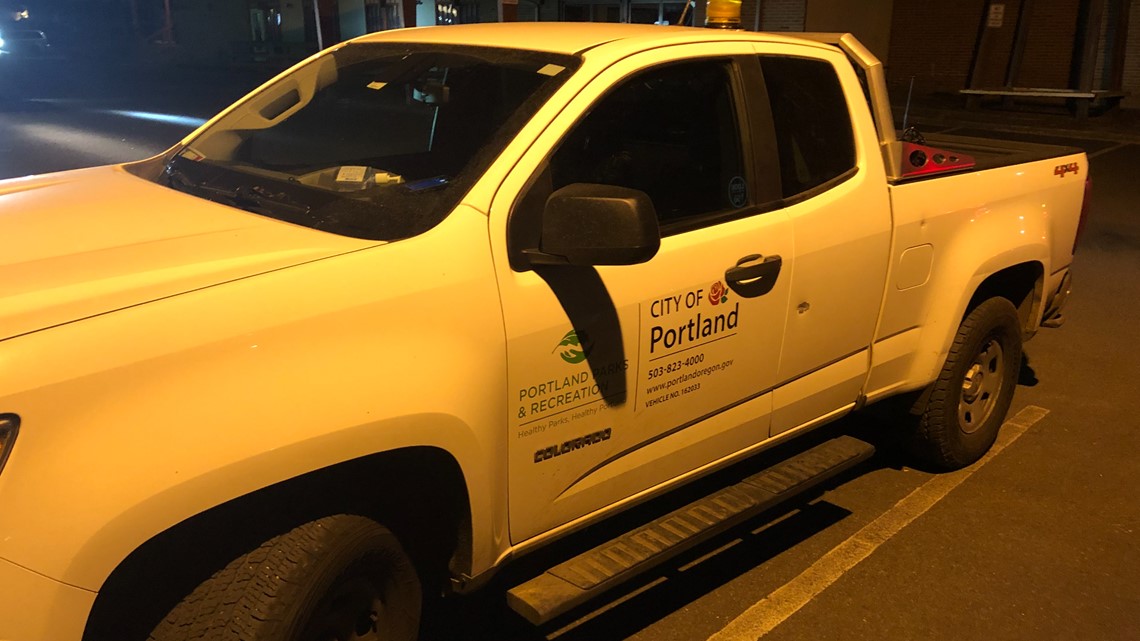 "It's certainly concerning to all of us in the police bureau. I know we all deeply care about the community and we want to see it improve," said Ibarra. "It's frustrating to see, despite our efforts, that shootings continue to rise and people are getting really hurt out there."
Ibarra said that officers want to be out in the community preventing shootings through proactive police work.
"I think the community is really taking a toll with all these shootings. I think it's getting to a point where community members are not feeling safe in their own neighborhood and we really feel for those communities," Ibarra said. "We want to be the police force that they want us to be and we want to eventually work and we're gonna continue to work to get to a better spot here in Portland."
No arrests have been made. The case is under investigation and Portland police has asked that anyone with information please email crimetips@portlandoregon.gov and reference 21-256082.
Anonymous tips can be sent through Crime Stoppers. Crime Stoppers of Oregon offers cash rewards of up to $2,500 cash for information, reported to Crime Stoppers, that leads to an arrest in any unsolved felony crime and tipsters can remain anonymous.