VANCOUVER, Wash. — Two boys who were killed in a crash on Tuesday morning in Vancouver have been identified as 14-year-old Taylor Crepeau and 17-year-old Andrew Friedt.
Evergreen School District confirmed to KGW that the Crepeau was an eighth-grade student at Wy'east Middle School.
A letter was sent Wednesday morning to families of students at Wy'east Middle School. The school will have trained counselors on site to help students and staff, and they'll be there "as long as we need to work through this grieving process." The school also shared a resource to help parents know how to help their child cope with grief.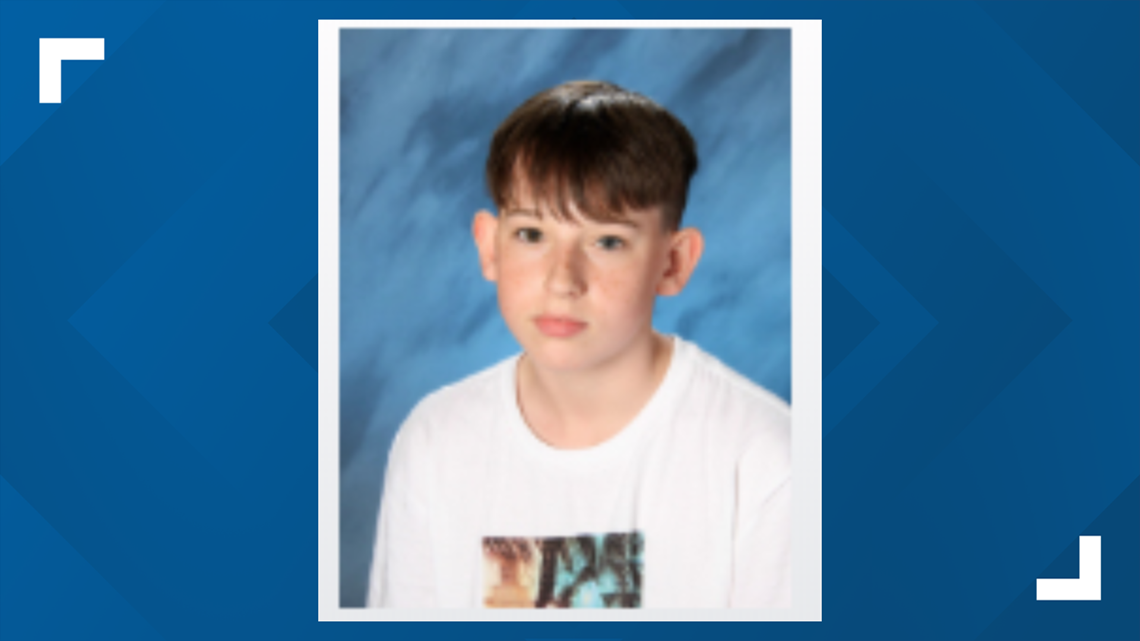 Friedt was not a student in the district. His mother posted a heartfelt statement on Facebook.
"Our hearts have completely broken as we share that our son Andrew was struck by a vehicle killed yesterday morning while crossing the street on a narrow, busy road that had no sidewalks.
He would have been 18 today and it just does not seem real that we are having to make such final arrangements on a day that should have been a celebration of him becoming an adult.
"At this time, please give us some space to mourn our loss. We need to be able to have time as a family to comprehend what has happened and grieve.
"We love all our family and friends, but please do not send flowers or items to our home as it is too painful.
"Arrangements are being made and we will share those details as we make decisions on how to say our final goodbye to our son.
"We love you Andrew, we will miss seeing your life unfold and what the future had in store for you. You had so many talents and abilities, and we always believed in you."
The crash happened Tuesday morning when the boys stepped off the curb and into the road near Northeast 112th Avenue and 23rd Street, Vancouver police said. Both boys were wearing dark clothes and while they were in a lit area, they were not in a marked crosswalk, according to police.
The driver remained at the scene and was cooperative. Police said impairment wasn't a factor in the crash.
"Early indications are that the driver did not see the pedestrians and was unable to stop in time before hitting them," police said in a news release.
Chris and Genevieve White said they pulled up shortly after the crash and stopped to help because they recognized their coworker's truck.
"He stepped out of the vehicle, was in shock, very distraught, talking about he thinks he hit them, he thinks he hit them," Chris White said. "Did I see anything? (the driver asked him) And it was only then that I noticed the damage to the passengers' side of his vehicle."
White said the driver told them he did not see the teenagers.
"He just saw shadows and then it happened," White said. "I don't even think he had time to step on the brakes. It was just so, so sudden."
Corey Bisbee was on his way to work and pulled over as well because he saw a shoe in the road.
"I immediately ran over and checked them and then started CPR immediately," Bisbee said.
Bisbee said he continued doing CPR until paramedics arrived. Bisbee is a parent himself and said he is still really shaken up by what happened.
The Friedt family has started a fundraiser to help with funeral arrangements and to bring Andrew back to his hometown for a burial.