GRESHAM, Ore. — One person was killed and another injured in a house fire near Pat Pfeifer Park in Gresham early Friday morning. Portland Fire & Rescue crews responded to the scene.
The call came in just before 3:15 a.m. for a fire at a house near the intersection of Northeast 176th Avenue and Northeast Couch Street. Fire crews at the scene said one person was killed and another was taken to the hospital.
Flames and smoke could be seen billowing out of the two-story structure as fire crews battled the blaze, and the house appeared to be heavily damaged after the fire was put out.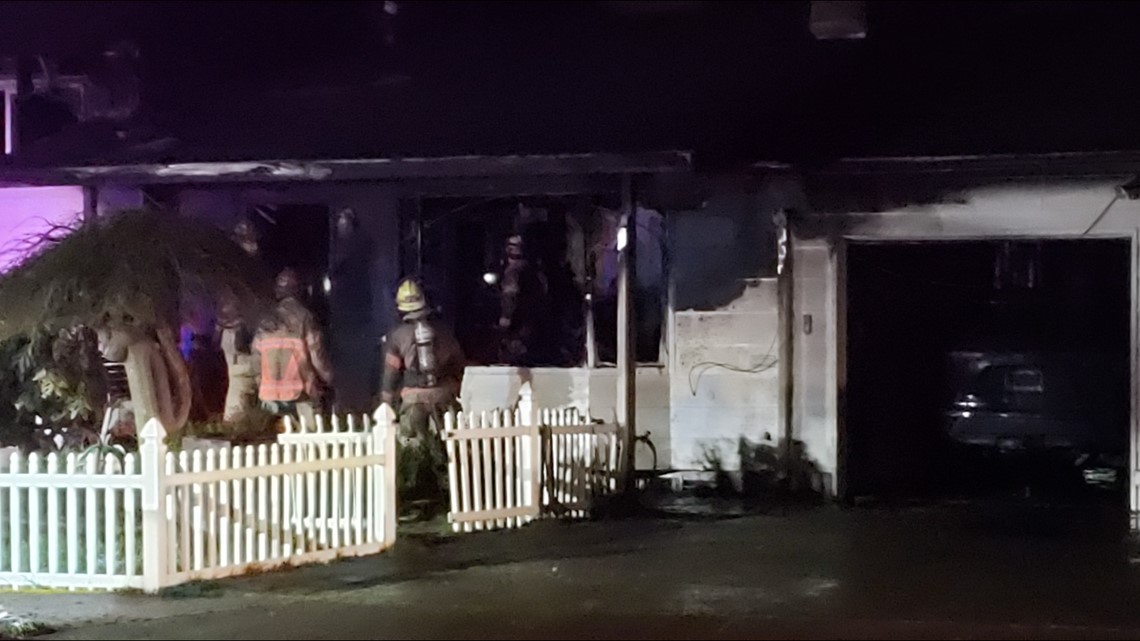 There's no word yet from fire officials about the condition of the hospitalized patient, the cause of the blaze or the full extent of the damage to the home.
This story will be updated if more information becomes available.
See a typo in this article? Email web@kgw.com for corrections