Why is the number of women working in cannabis declining?
The number of women in leadership positions in the cannabis industry is declining.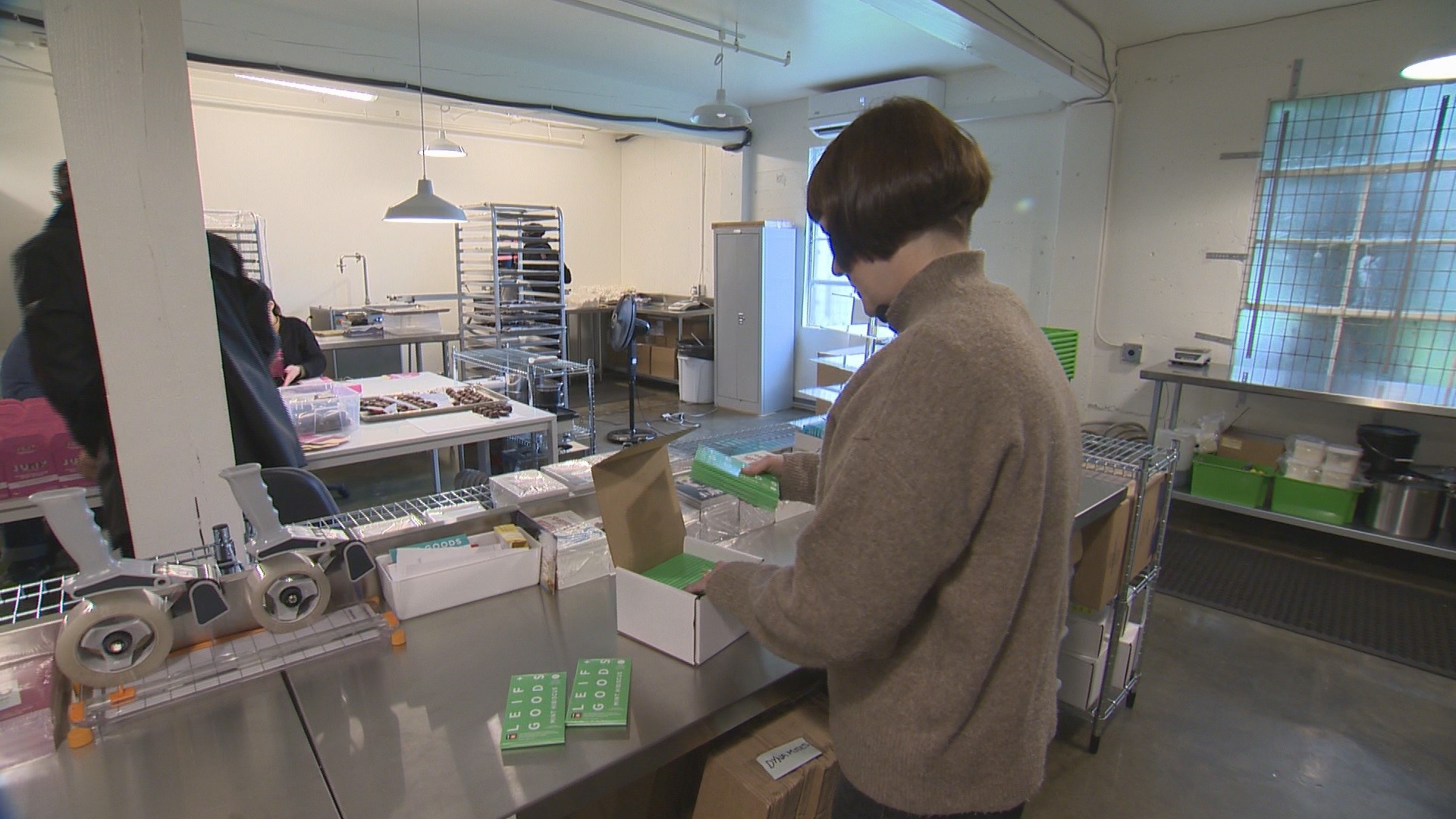 PORTLAND, Ore. -- America's cannabis industry is just in its genesis with brand-new opportunities emerging over the last few years as marijuana legalization spreads.
It's a big business and as it blooms women have the opportunity to jump in on the ground level and bring equity to the field.
Women have played a key role in the booming business of cannabis in Oregon. The number of women in executive roles in the state is higher than the national average.
But the number is in a steady decline.
A number of Oregon businesses are making a concerted effort to focus on women as employees and consumers. Still, women are finding themselves in fewer leadership roles as traditionally male-dominated business structures and funding snafus find their way into the cannabis business.
But one Portland-based program is dedicated to ensuring women lock down the dollars they need.
Oregon women changing the cannabis business
: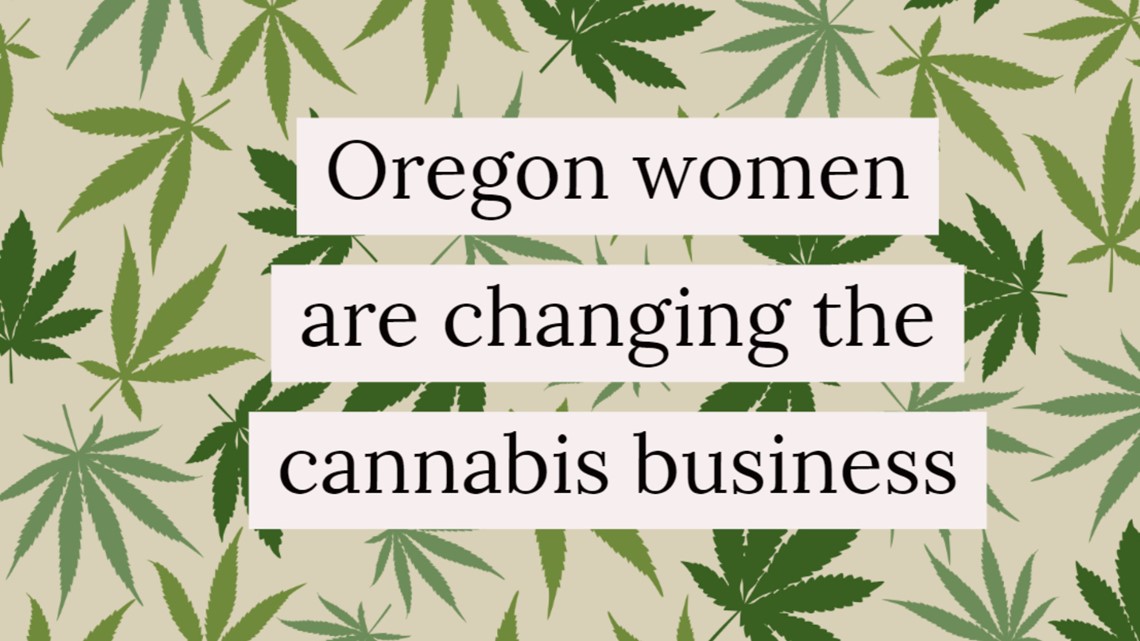 Carrie Solomon co-founded topical and edible company Leif Goods in 2014. Originally, it could only sell to medical dispensaries. In mid-2016, it put out its first recreational product and by 2017 the business was booming.
"You can invent the way you want to operate in many ways," Solomon said.
Today, Leif Goods is poised for even more success and showing tremendous growth.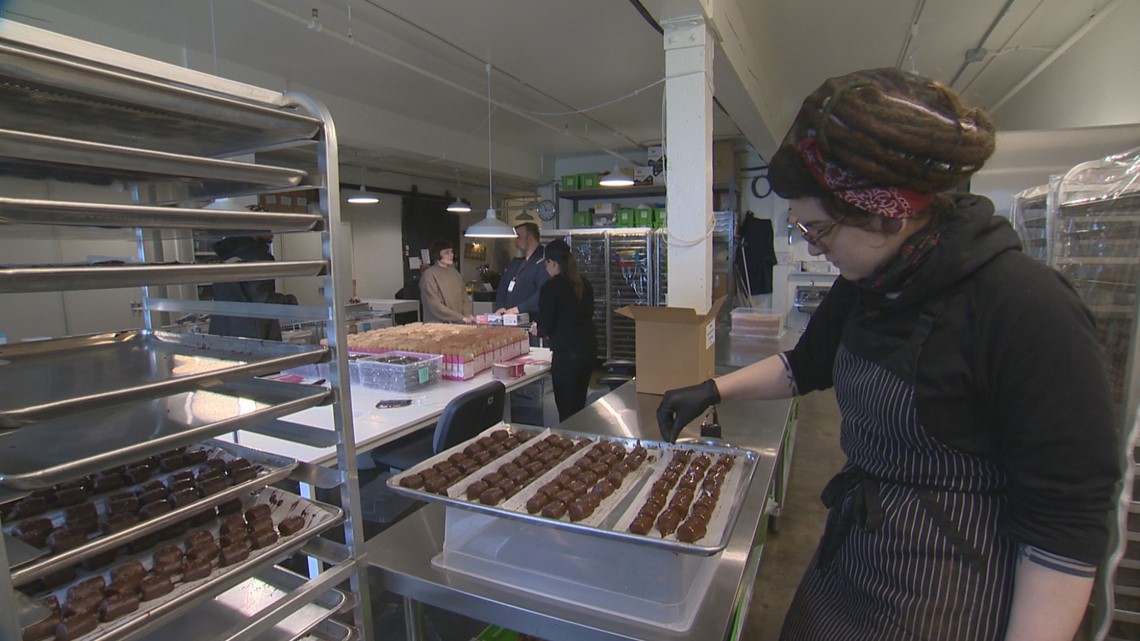 Barbari Herbal Blends is spearheaded by two college girlfriends who are expanding their business and products this year. They are currently preparing to pitch to investors.
Valarie Sakota, chief creative officer and head of product development, and Meryl Montgomery, chief executive officer, say they came from male-dominated spaces in the marketing and tech spheres.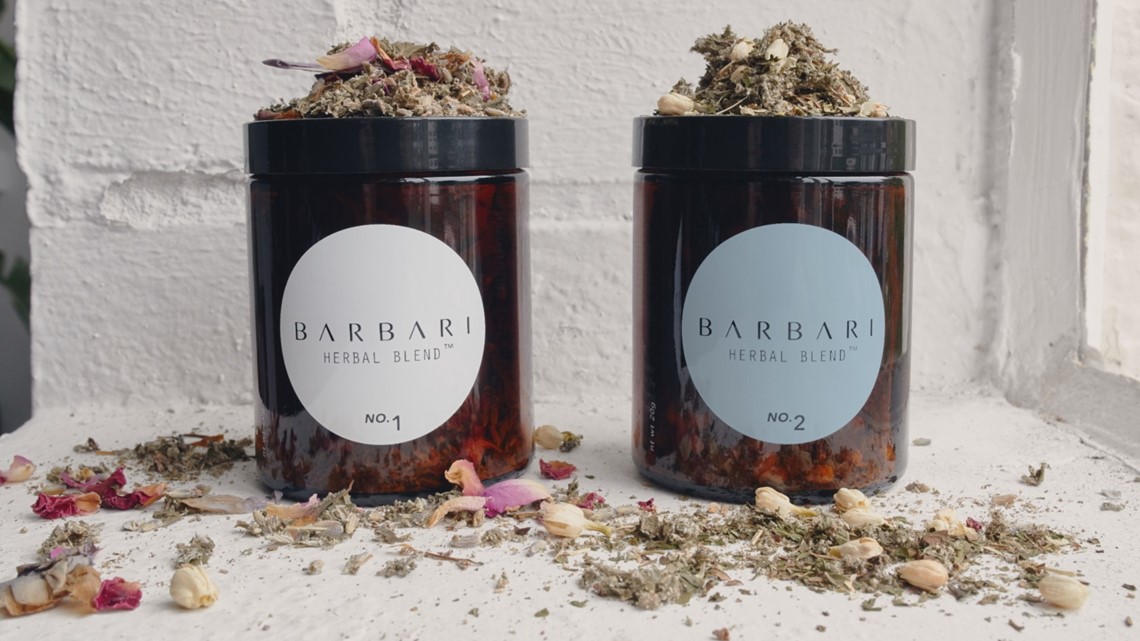 "We knew that we wanted to contribute to be able to create a different type of environment for not only cannabis industries but for our employees and the culture as it moves forward," Sakota said.
Jumping into cannabis, they wanted to create their own brand for creative, ambitious professionals who use cannabis at a fraction of the dose.
"I think any industry that's very creative I think you're going to get a lot of women interested," Jill Smith said.
The women started the business together and in just a couple years, they have grown to multiple dispensaries, and have a large percentage of female employees.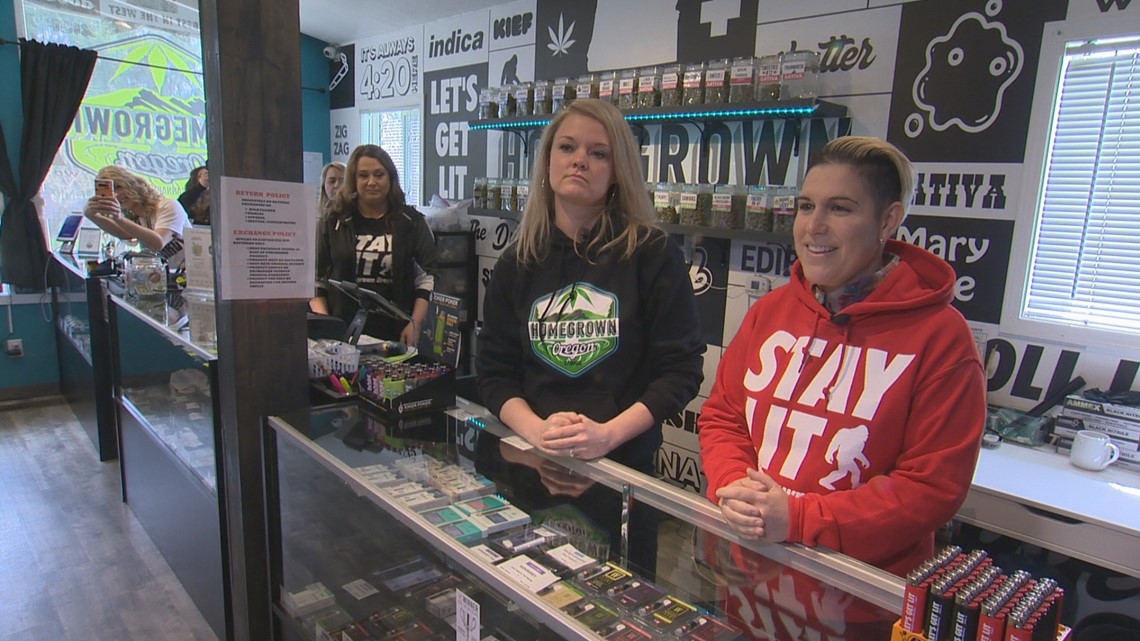 The Smiths say there aren't many barriers to entry in the cannabis industry because everyone is coming into the marketplace new, and they feel it's welcoming to diversity.
"I think women have a much better chance of being in those leadership roles," Jill added.
These are just some of the many women who make up the evolving face of cannabis in Oregon and in the United States.
"It's amazing women have an actual opportunity to get in on the ground level and be owners or majority stakeholders and have equity in companies," Cultivation Classic Program Director Steph Barnhart told KGW. "There are so many other instances in other industries where that's just not possible because they're operating from old outdated patriarchal structures."
Cultivation Classic is a craft cannabis event that brings cannabis business owners, leaders, producers and consumers together from across Oregon. Barnhart is connected to a plethora of women who own both primary cannabis businesses and ancillary services, which includes everything from graphic design to laboratory testing.
"The spectrum of opportunities for women to innovate here is incredible," Barnhart added.
Women still face an uphill battle
: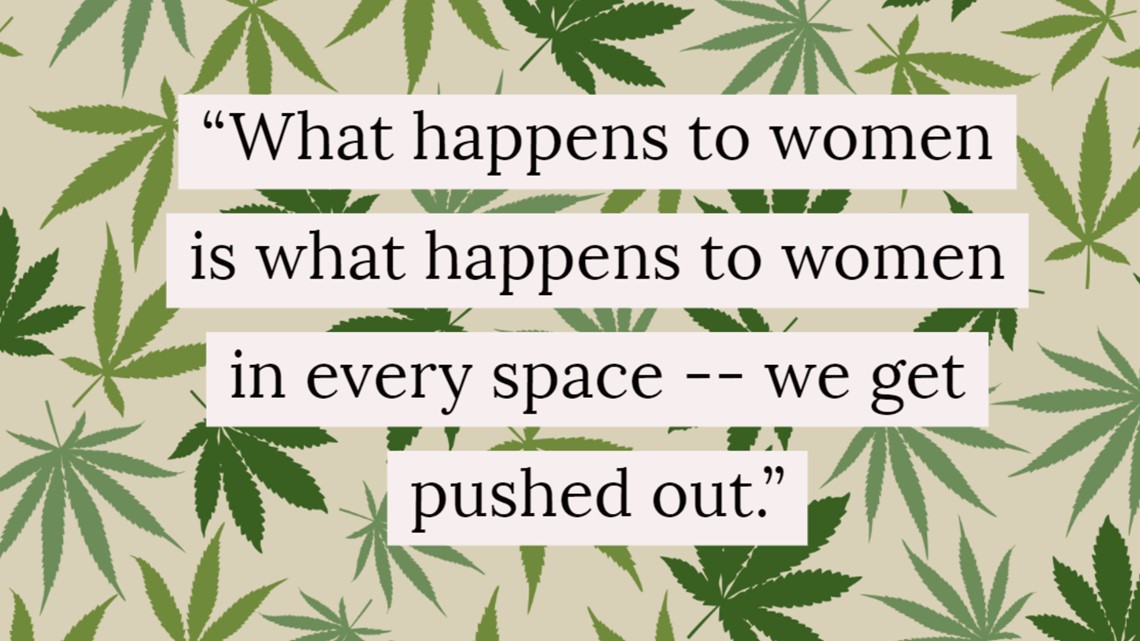 Businesses like Homegrown Dispensary are attempting to keep the marketplace fair by encouraging women to apply and prefer promoting from within.
Despite that intention and new and exciting opportunities intrinsic in the industry, gender equality is not the reality.
When marijuana first became medically legal in a few states, equity was in reach.
Fast forward to 2019: women in the industry say there are many barriers women still face, unfortunately.
A Marijuana Business Daily survey found in 2015 about 36 percent of executives in the United States in cannabis were women. But that number dropped down to 27 percent in 2017.
That make-up is slightly higher than the national average of 23 percent of women in executive roles across all business.
Why?
: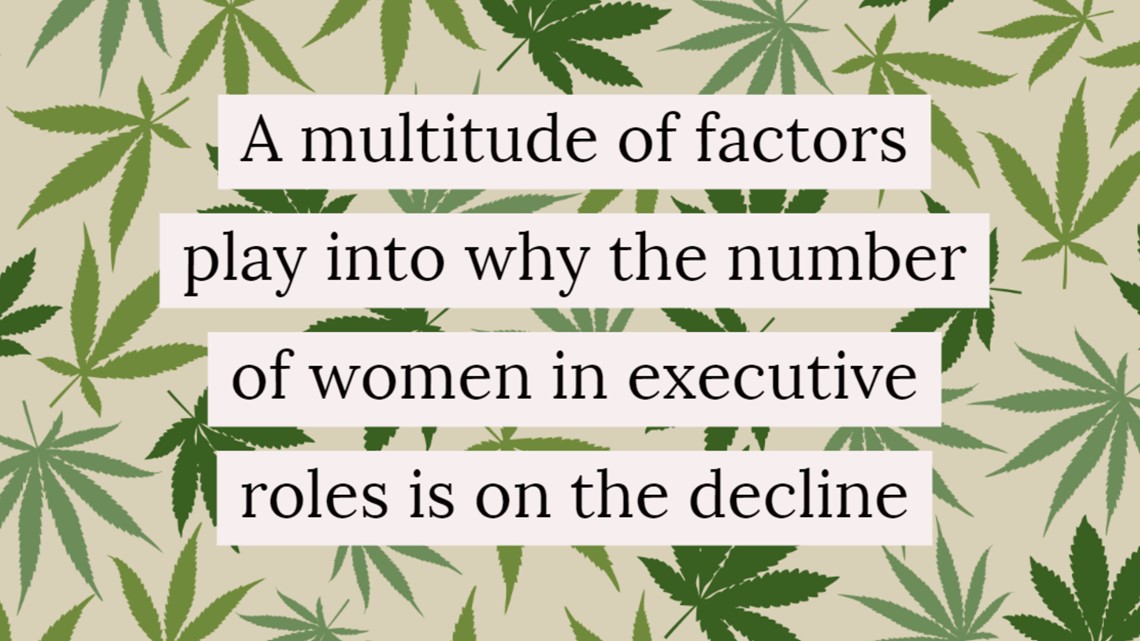 A few factors are at play contributing to the decline in women at the helm of cannabis businesses.
Margolis says women aren't necessarily being evicted from positions they occupied in a company, but rather as more businesses launch and garner funding, bigger aggregates are building and there are no women from their inception.
Additionally, with rising social acceptance of weed and hemp comes mainstream money.
"Now we have multi-billion dollar companies, publicly traded, what we are really seeing is those companies are growing without female leadership, without women on the board, without females on the executive team," Margolis added.
That's very different from when the industry first started.
New businesses and markets are rushing to dominate a saturated field, compared to mom and pop shops once sprinkled throughout legal states. Many smaller businesses - many female-owned - have shuttered because there is tremendous competition.
Consolidation is occurring quickly, and bigger companies are taking over. In Oregon in particular, the industry is already so over-saturated it has pushed many people out.
Female founders and owners we spoke with say taxation issues surrounding cannabis in states where it is legal are inhibiting women from staying in business or joining the field in the first place.
Barnhart shares another perspective: as the industry rapidly expands, the declining percentage of women holding executive positions could be due to just more bodies in general.
"It might be the case there are equally as many or potentially more female or gender minority bodies involved but just relative percentage to everyone now in the game is changing and shifting," Barnhart added.
Competition is hot in pot; since 2015 people with diverse backgrounds, experiences and education levels have been clambering to jump into the field.
"I think things are getting brutally hard, harder. And it's just making a decision if you want to live this kind of life or do not want to," Solomon said.
Since it's not legal federally, most cannabis business owners can't get traditional bank loans. So they're racing to lock in venture capital dollars, controlled predominantly by men.
In essence, women in cannabis feel traditional structures are now seeping into this space.
"We know that men fund other men, that there is an inherent gender bias in funding. So when you bring all these things together in an opportunistic industry that is very capital intensive you see how women are struggling to get funded," Margolis explained.
She and women leaders say in building businesses people choose who they believe is most impressive and will raise the most money; loading one's "investment deck" is the goal of any business.
"So you're starting to see people coming from places like Patagonia, Mars, Am-Bev. Not because they know what they're doing in this space - because they do not - but because that's what looks good in a deck," Margolis said.
"A lot of investment comes from people in your extended network. So the people who hold investment power will lend or grant money to somebody they know and often will look a lot like them," Sakota of Barbari Heral Blends added.
The solution
: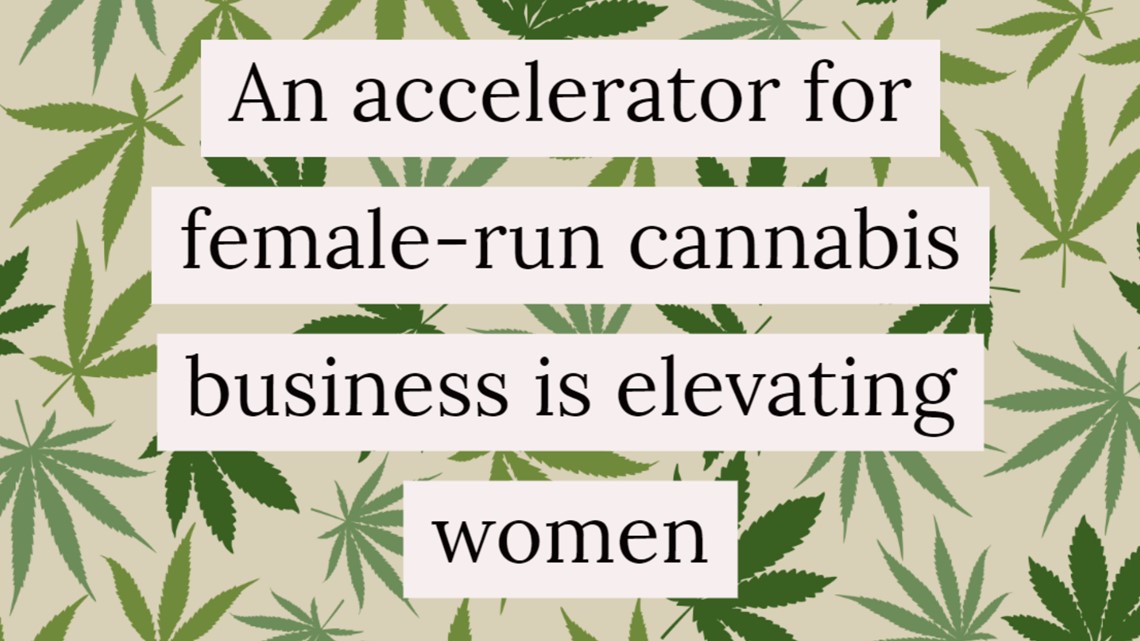 Margolis is working to fix this and skew the statistics higher again toward more successful female-founded and female-run businesses. She kick-started The Initiative, an accelerator program for women.
"We have an opportunity with a new industry like this to be able to make sure that we see gender parity, equity, inclusivity unlike any other space that we've seen," she said.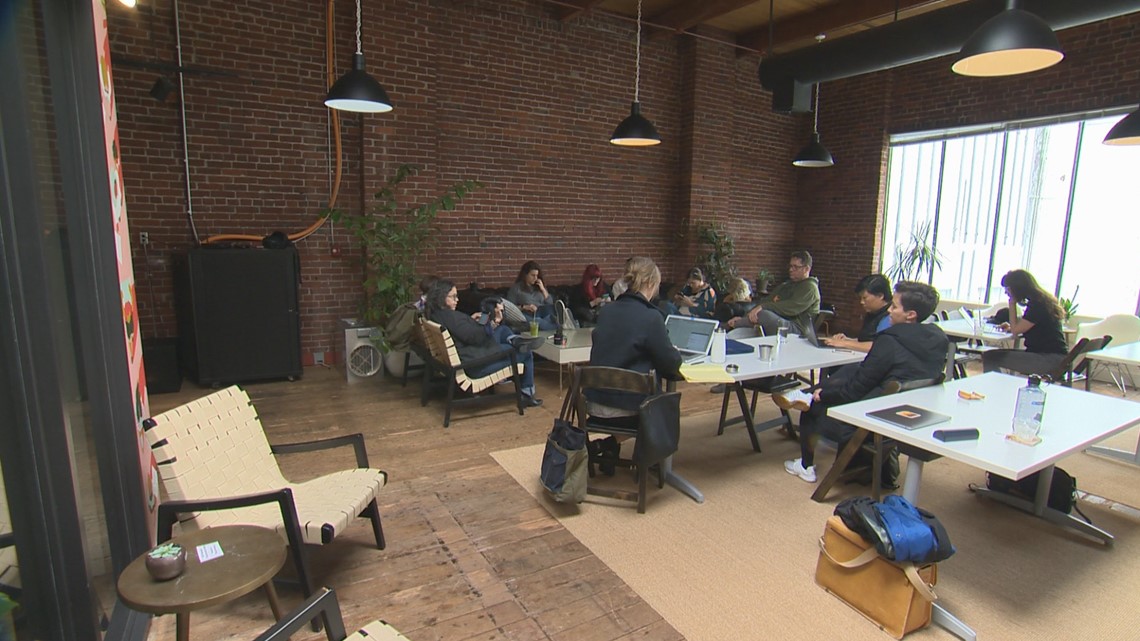 Operating out of a space called the Commune in Old Town Portland, The Initiative takes female-founded companies already in existence and brings them on for 12-weeks. They help support and network the women and find them funding at the end of the program.
If they do that with several businesses multiple times a year in enough places, Margolis firmly believes they could lift up a handful of success stories.
"The industry is still small enough that if you have two or three or four or five winners, you have maybe a brand unicorn in there that we have made a huge difference."
She's hopeful programs like The Initiative will help women stand at the forefront so companies in the incubator, like Leif Goods and Barbari can define the evolving face of cannabis.
"Even if the momentum and sway continue to grow against our favor, we'll be punching and swinging and fighting that whole way to get ourselves and our community up to a position where it's getting attention," Montgomery said.
Homegrown's Alicia and Jill Smith says the competition and falling percentage of women in leadership roles doesn't discourage her – and it shouldn't discourage other women.
"I think there's plenty of space. Making space for women at the table is very important," Jill said.
"That's why women need to try to get in now," Alicia added.
Female founders, owners and leaders, we spoke with feel the weed industry is still ripe for opportunity and ripe for conversations on equity and access.
"Unfortunately even though the cannabis industry is very new and striving to do a lot of things better and learn lessons from things we have seen not work out in terms of equity, we still live in America in 2019 and there's a lot of work to do when it comes to truly reckoning with leveling that playing field," Barnhart told KGW.
"Eventually we're going to see a value shift in this space and instead we're going to be looking at what is the revenue of these companies. And when that happens we know women are more successful," Margolis said.