PORTLAND, Oregon — Investigators and prosecutors have connected the deaths of four women in the greater Portland area, identifying "at least one person of interest" in the cases.
News outlets named Jesse Lee Calhoun as the person suspected in the killings, with Willamette Week the first to identify Calhoun as a suspected "serial killer," citing law enforcement sources.
Calhoun, 38, is currently in custody. He was arrested in June on parole violations. At this time, no charges have been filed in connection with the deaths of Kristin Smith, Charity Perry, Bridget Webster and Ashley Real.
On Tuesday, Oregon Governor Tina Kotek's office confirmed that it revoked the commutation of Calhoun's prior criminal sentence earlier this month, following a request from the Multnomah County District Attorney's office.
Here's a timeline of what we know, as it stands:
June 23, 2021 – Oregon Governor Kate Brown commuted sentences for inmates who helped fight wildfires in 2020, including that of Jesse Lee Calhoun. He was serving time for burglary, car theft, and assaulting a public safety officer and police dog. The Multnomah County District Attorney's Office said it "did not take a position" on Calhoun's commutation at the time as the Governor's wildfire commutation did not align with traditional procedures for clemency applications.
July 22, 2021 – Calhoun is released, about 11 months earlier than his sentence end date.
Dec. 22, 2022 – Gresham Police Department receives a missing person report for Kristin Smith, 22.
April 4, 2023 – Portland Police Bureau receives a missing person report for Ashley Real, 22.
April 30, 2023 – Bridget Leann (Ramsay) Webster, 31, found dead in Polk County.
May 7, 2023 – Ashley Real found dead in Clackamas County.
June 1, 2023 – KGW shared a report on the disappearances and deaths of women in greater Portland area, which covered the deaths of six women. A family member of one of the women, Joanna Speaks, said "there are women dying at awful numbers." Law enforcement agencies said they're investigating the cases and communicating with each other.
June 4, 2023 – Portland Police Bureau released a statement in response to "widespread questions and concerns" about death investigations of women throughout the region. PPB said it had "no reason to believe these 6 cases are connected" and added that speculation of connection between these cases is "not supported by the facts available at this point." PPB also said it was "in contact with our law enforcement partners" to "consider possible connections."
June 6, 2023 – Clackamas County Sheriff's Office arrested Jesse Lee Calhoun for active parole board warrants in Milwaukie.
June 7, 2023 – Calhoun was transported to Multnomah County due to the jurisdiction of the warrants, according to the Clackamas County Sheriff's Office.
June 30, 2023 – Multnomah County DA Mike Schmidt sent a letter to Governor Kotek's office, requesting that Kotek revoke Calhoun's commutation due to involvement in "criminal activity."
July 3, 2023 – Governor Tina Kotek's office revoked Calhoun's commutation status.
July 6, 2023 – Calhoun was transported from the Multnomah County Detention Center to the Snake River Correctional Institution due to the revocation of his commutation. His earliest release date is now listed as June 9, 2024.
July 17, 2023 – The Multnomah County District Attorney's office said investigators have found "links" between the four deaths of Smith, Perry, Webster and Real. Through a joint release with PPB, the DA's office acknowledged a "person of interest" and said there is no active danger to the community at this time.
July 17, 2023 – The Clark County Sheriff's office acknowledged that it is in communication with detectives from the other involved law enforcement agencies and is investigating whether the murder of Joanna Speaks could be connected. At the time, the agency said it had no evidence to confirm a connection but was still investigating.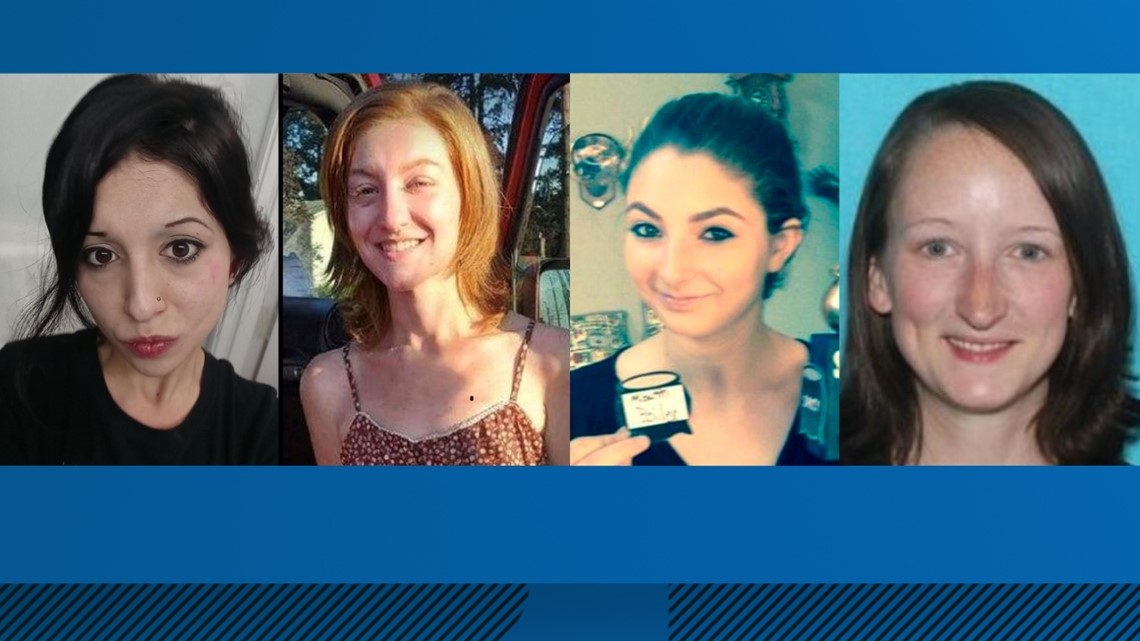 As of July 18, there are still many unknowns in this case.
At this time, no charges have been filed against Calhoun in connection to the death investigations. The DA's office has not explained what links may connect the deaths of the four women. The Portland Police Bureau referred any questions to the DA's office, including questions about why PPB shared its June 4 statement.
If you have any tips or information about these death investigations, Calhoun, or related information, contact newstips@kgw.com.