Thousands of TriMet bus riders don't pay, and most get away with it
<p>Bus fare evasions could cost TriMet as much as $1 million a year and create what drivers say is an unsafe situation for everyone else on the bus.</p>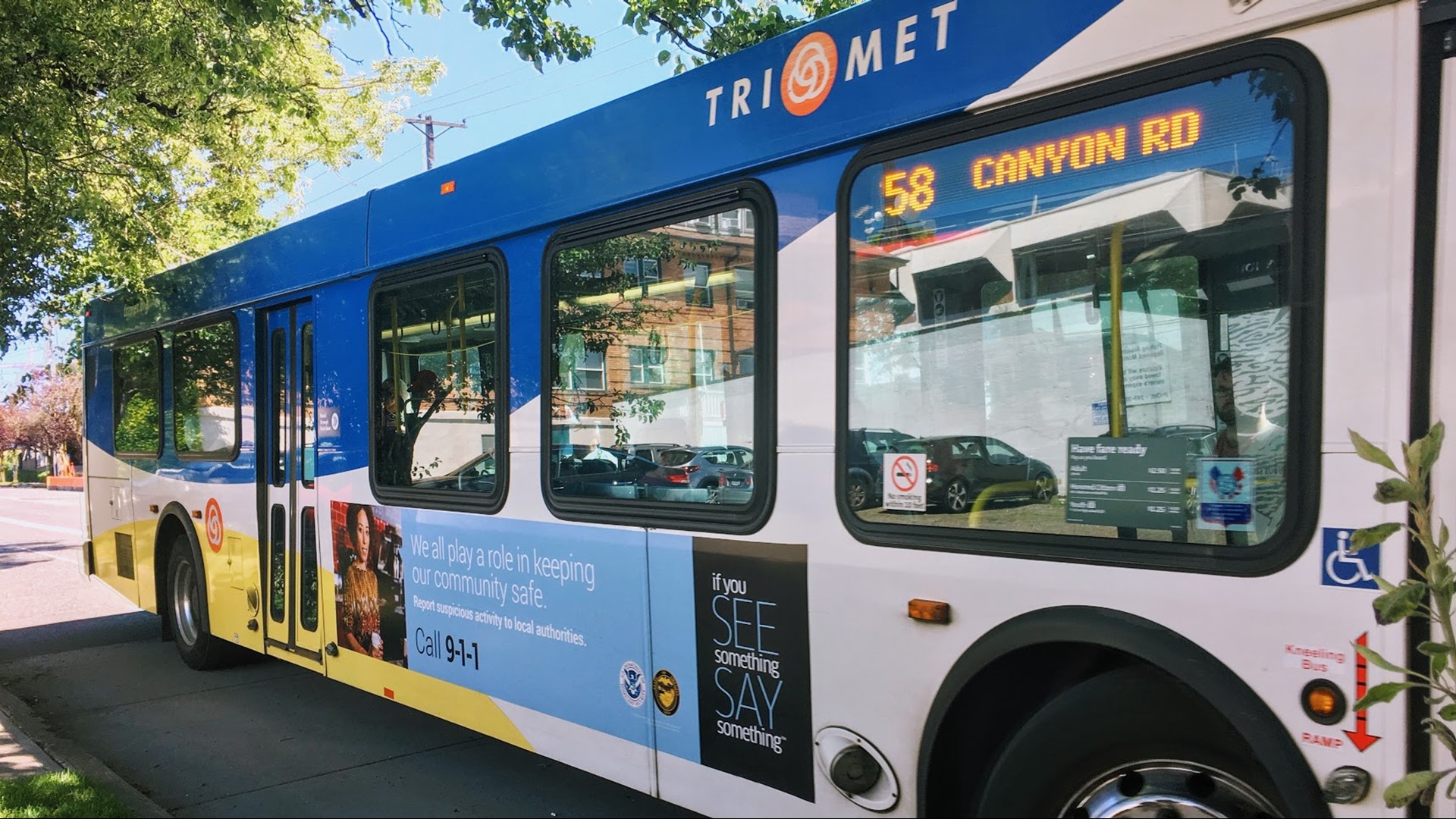 PORTLAND, Ore. – Christopher Day was driving a TriMet bus along Northeast 82nd Avenue on May 30 when he was assaulted for the second time in eight months.
Like the first assault, it involved a rider who refused to pay bus fare.
Day said he easily sees 40 to 60 people a day evading bus fare – and he's not alone.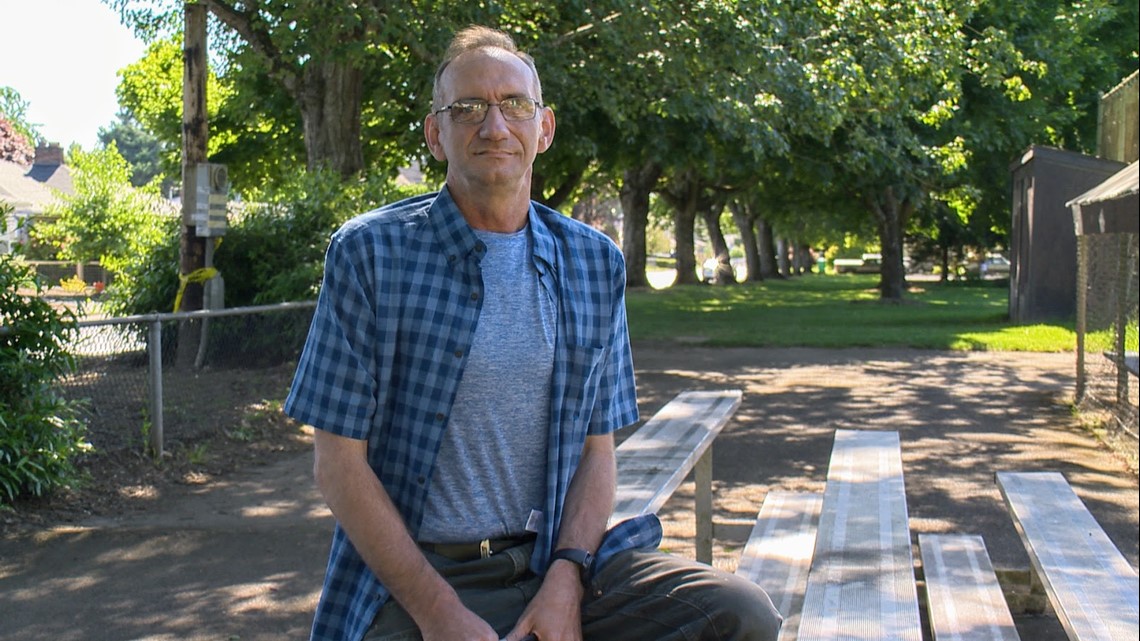 Bus drivers across the city are pushing a "fare evasion" button more than 1,000 times every day, alerting TriMet that someone skipped out on some or all of the fare but rode the bus anyway.
Unlike cities such as New York, Portland allows riders on the bus even if they don't pay. And unlike cities such as San Francisco and Seattle, TriMet doesn't have a robust crew regularly checking fares and issuing tickets on city buses.
Fare evaders could face a hefty $175 fine, exclusion or arrest, but TriMet's infrequent enforcement operations mean evaders often ride the bus for free without consequence.
A lot of people take advantage of that. Last year TriMet riders evaded fare, on average, more than 35,000 times a month – costing TriMet up to $1 million a year in potential lost fare and creating dangerous situations for everyone else on the bus.
This year, fare evasions are skyrocketing.
TriMet could lose up to $1 million a year from bus fare evasion
:
Although TriMet says the correct bus fare is required for anyone riding the bus, about 1 out of every 100 riders refuses to pay and most get off scot-free. Bus drivers press the fare evasion button but that data just gets sent to TriMet.
"It's demoralizing," said Gary Hernandez, a TriMet bus driver and union representative.
Riders are also frustrated by evaders.
"Everyone should pay their fair share," said bus rider Dwight Hagan as he stepped off a bus in downtown Portland.
Last year, drivers pushed the fare evasion button more than 421,000 times – an average of about 35,000 times a month, or 1,100 times a day. TriMet said it provided about 60 million bus rides total in 2016.
Some evaders paid a partial fare. But TriMet doesn't track individual payments, so the organization has no way of knowing exactly how much money was lost.
With bus tickets costing between $1.25 for seniors, kids and people with disabilities, and $2.50 for everyone else, that adds up to between $500,000 and $1 million in lost bus fare if these evaders were to actually pay. It's a small but not insignificant fraction of TriMet's $1 billion budget.
"That's the people's money. We're a public entity," said Hernandez. "The guy that gets on the bus that doesn't pay his fare – he's stealing."
And that's just on the bus, where riders actively decline to pay. On the MAX, unless riders are caught by TriMet "supervisors" who run intermittent enforcement missions, they can choose not to pay without anyone knowing the wiser.
A 2016 PSU study found 14.5 percent of MAX riders evaded fare.
With 101.5 million rides given last year, that shakes out to about 15 million instances of MAX fare evasion, costing TriMet as much as $36 million, again if the evaders were somehow forced to pay.
TriMet issued about 25,000 citations, warnings or exclusions last year, mostly on the MAX.
TriMet says a higher rate of MAX fare evasion isn't surprising.
"The likelihood of an individual trying to cheat the system increases when an operator or other employee is not there to check fare at the door," said TriMet spokeswoman Roberta Altstadt.
On buses, fare evasions are trending even higher this year.
In January and February, riders evaded fare about 36,000 times – on par with last year's numbers. In March, the instances of fare evasion climbed to 48,995. In April, they were 54,429.
Last month, riders refused to pay for bus tickets more than 57,000 times.
Maps of fare evasions between January and April 2017 show people evaded fare across the city but some bus stops were bigger targets than others. Hundreds of riders at bus stops in downtown, the Rose Quarter, inner Southeast, 82nd Avenue, Cesar Chavez Boulevard and Division Street evaded fare every month.
April 2017 TriMet bus fare evasion reports
The uptick in fare evasions isn't random. In March, TriMet toned down the language drivers are instructed to use when riders refuse to pay. The agency made the change in response to increasing driver attacks, most of which were over bus fare.
TriMet calls that language "Standard Operating Procedure," or SOP. Instead of telling riders "I need to see your fare," they now say, "Fares are required on TriMet buses."
"It kind of depersonalizes things," explained Altstadt.
TriMet admits the rise in bus fare evasion is likely due to the new driver policy. The agency is glad drivers are pushing the fare evasion button instead of engaging with people who don't want to pay.
"We believe the increase in button pushes from March on reflect the changes to our SOP," said Altstadt. "We continue to reinforce with operators that they are fare informers and that they should report fare evasion to avoid potential confrontations stemming from fare disputes."
While TriMet's fare evasion losses snowball, drivers say TriMet's new policies still put them, and riders, at risk of attack.
Fare evaders threaten safety of drivers, riders
:
For MAX riders, TriMet responded swiftly to a tragic knife attack that left two men dead and another injured in May. It stacked trains with 20 more security personnel and moved some supervisors from bus duty to the MAX.
But bus drivers have been left with little support – something drivers say has happened for years.
That frightens Day, a 10-year veteran bus driver.
"I don't feel safe driving the bus," he said. %INLINE%
Both of Day's assaults involved fare evaders. During the May 30 attack Day followed the new TriMet protocol, but that didn't stop his attacker.
"The customer gets on and he asks if he can get a free ride," Day remembered. "I quoted TriMet policy: $2.50 is the fare. He pulls out a wad of money - $20s, $10s, $5s. He puts $1 [in the fare box]."
Day pushed the "fare evasion" button in the bus and let the customer on, as TriMet instructs drivers to do.
But Day said he knew this customer – like many fare evaders – was going to cause trouble. Sure enough, the customer demanded a transfer ticket.
"As I was coming down on Killingsworth to Albina, he comes up to me and said, 'You need to give me a transfer or something bad's going to happen,'" Day said. "I stopped the bus, opened the doors, sent a verbal to dispatch [to TriMet, asking for help]. The guy was trying to mess with my control panel. As I was talking to dispatch, the guy started punching me in the face."
Day said he blocked some punches with his arm and the customer ran off the bus. When officers arrived a few minutes later, the man was gone.
"It is very scary because you have no idea how bad the attack with be and how long it will take for help to get to you," Day said.
The attack aggravated injuries from a more brutal assault in October that left Day with a multiple facial fractures.
Day says bus drivers need more support from TriMet.
TriMet currently employs 61 transit police and 25 security personnel. They also have 75 supervisors who conduct fare enforcement, none of whom regularly patrol buses.
TriMet does run fare enforcement operations on buses; about 10 a week before the deadly MAX attack and none since then.
Drivers said they are lucky to see a supervisor on their bus line once or twice a year. They do have the option to call TriMet dispatch in case of emergency and wait an average of six minutes for help to arrive.
In all other cases, they're told to just push the fare evasion button.
TriMet says the fare evasion button, which was added to buses 20 years ago, helps inform fare enforcement missions. But drivers say it is indicative of the conundrum TriMet's put them in – they're not supposed to enforce fare but they still are required to tell confrontational fare evaders they didn't pay enough and then report the losses, putting them at risk of assault with backup at least a few minutes away.
That not only puts drivers in danger but also leaves the bus full of riders with no authority other than the person in charge of safely driving the bus.
"With fare evaders, you don't know when they're going to lose their temper," Day said. "If they do it while you're driving, you've got everyone at risk."
Without other support staff on the bus, TriMet instead encourages riders to step in.
"If they see something suspicious/concerning, say something to a TriMet employee or call 911 if there is an imminent threat," Altstadt said.
Day says that's a lot to ask of riders.
"Customers are afraid to step up," he said. "It's our responsibility to make sure we have enough staff around."
TriMet shifts policy but drivers, advocates call for more
:
TriMet puts the onus on its 1,300 bus drivers to keep assaults at bay. The agency says it recently armed them with de-escalation techniques and what the agency calls "verbal judo," where "openness, persuasiveness and options are stressed," spokeswoman Angela Murphy said.
Yet attacks on TriMet operators have not slowed down. Thirteen operators were attacked between January and April, matching the rate of attacks last year. Since 2015, there's been a 40 percent increase of attacks on TriMet drivers.
The agency says physical barriers could help and Plexiglas half-walls have already been installed in three buses as a test.
Day, however, sees flaws with that system. Tall attackers, he said, would have no problem reaching over the barriers. The barriers also keep riders from helping drivers in case of an emergency.
"We've had situations on the bus where an operator had medical issues. The passenger undid the seatbelt so they could take care of them," Day explained. "If the barrier is in the way, that stops that from taking place."
Day and Hernandez say the best protection is adding more TriMet staff to buses.
Day also suggested an automated fare system like many other cities have, which takes pressure off drivers. Most cities with this policy have other employees checking fares on a regular basis.
Another idea drivers and rider advocacy groups have floated is "rider advocates," which are paid riders trained to help with problems on the bus. TriMet had them in the past but discontinued the program after what the agency said were issues around qualifications and intervention methods.
Shawn Fleek, spokesman for the rider advocacy group Bus Riders Unite, said advocates would be a welcome return to Portland's bus fleet.
"We would rather see a model where the people that we put on the trains and buses to help with safety are ambassadors for transit. They aren't just there to solve crises, but they are trained in deescalating negative situations and providing services," he said.
Whatever the solution, Day says TriMet needs to be consistent or riders will keep evading fare.
"If every day [fare evaders] see some type of presence, it's going to give a strong indication the odds are no longer in their favor. The odds are in the operator's favor; the odds are in the public's favor to protect the public," he said.