PORTLAND, Ore. — It was March 2022 when Tamara Young decided to take the leap. Business was brisk at her upscale consignment store in Southwest Portland, and she wanted to expand. So, the owner of Consign Couture made the move, expanding her operation to a second location in Washington Square.
"I told them when I decided to lease this space that I felt like this was a more secure place to sell Louis Vuitton and Chanel bags," said Young.
The small business owner hoped the mall location, right next to the retail giant Nordstrom, would bring more eyes to her luxury merchandise. What she didn't realize was many of those watching were thieves.
Over the past year, crooks have hit Consign Couture's Washington Square location 19 times, stealing more than $56,000 dollars in merchandise, according to the owner.
After a year in business at Washington Square, Young plans to close her shop at the end of March. She's not renewing her lease. Consign Couture can't absorb the losses or pay for security in the same way big retailers can, she said.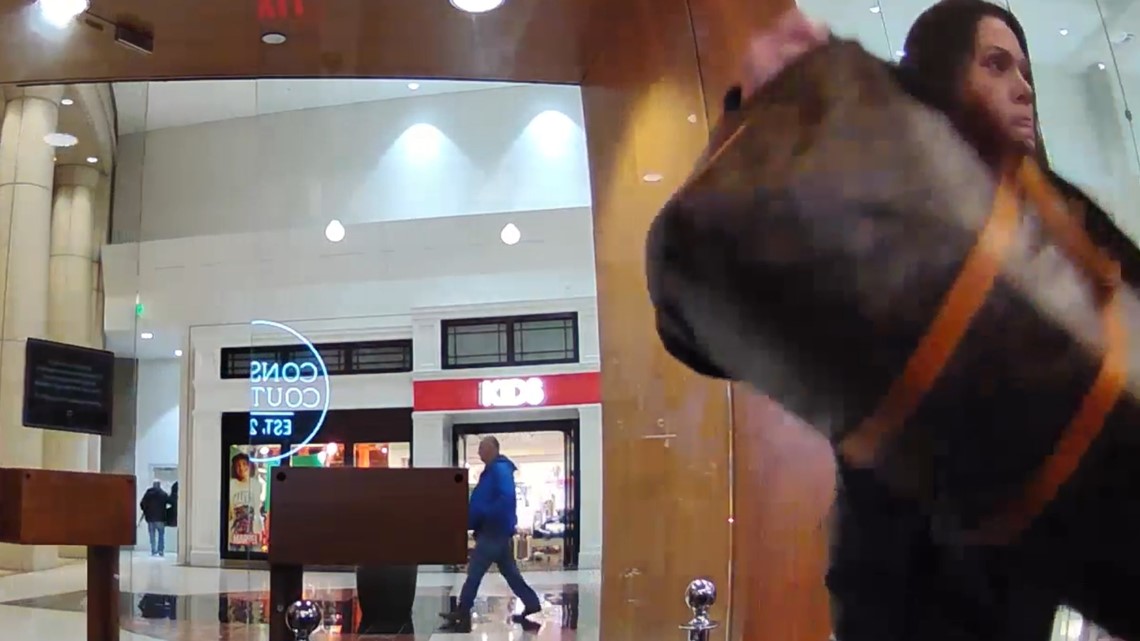 Surveillance video shows one incident in December where a woman grabbed an expensive Louis Vuitton bag from the front counter and appeared to stuff it into a baby stroller, covered by a blanket.
"The amount of work that goes into running a small business, down to the research, tags and training to do this the right way and then someone just steals a day's worth of all your work, it's like — 'What's the point?'" asked Young.
The thieves were often working in teams when they hit the store, Young said. One person would act as a look-out or distract the employees while others ripped off expensive items like handbags, which were presumably resold.
"They believe they can sell quickly on Offer Up and Facebook Marketplace and wherever else," Young theorized.
Consign Couture tried to prevent shoplifting by putting luxury bags in locked glass cases, displaying single shoes instead of a pairs and installing security cameras.
"I just don't think it derails these very brazen thieves," said Young. "They're like, 'Great! There's a camera. What are you going to do about it?'"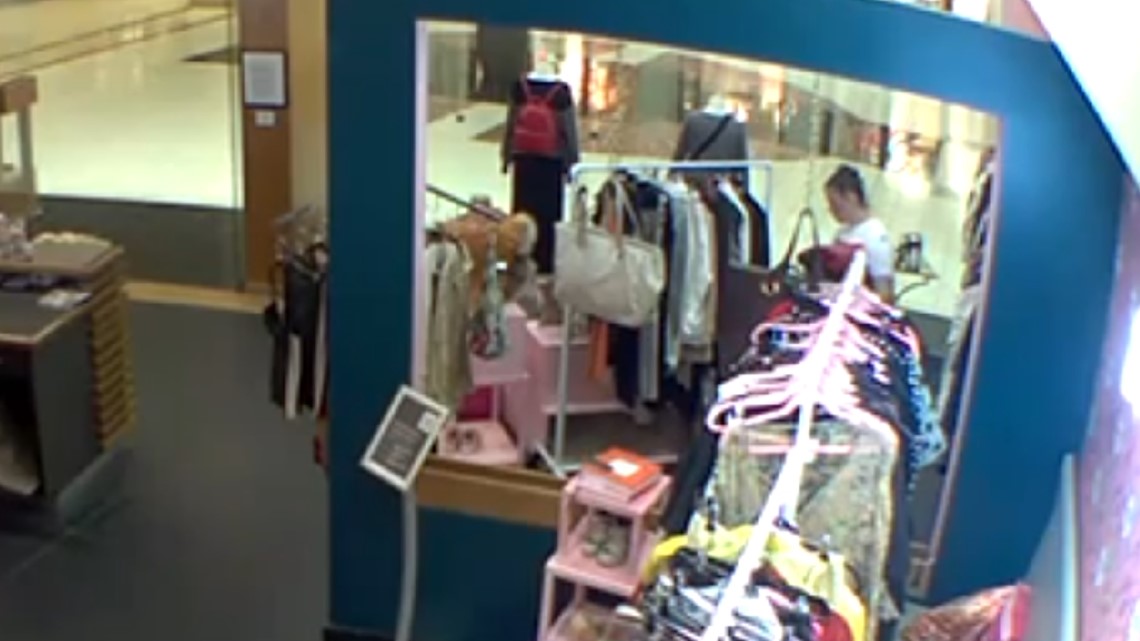 Widespread shoplifting problem
In a series of reports over the past six months, KGW has documented the impact of shoplifting and organized retail crime throughout Portland. Retailers have been forced to hire private security guards, lock down items, change store layouts, reduce hours or simply close their doors.
The criminals, often driven by drug addiction, are stealing merchandise off store shelves and literally walking out the front door with little or no fear of being arrested or prosecuted, KGW's reporting found.
"Every store is kind of fending for themselves and handling it on their own," said Young.
The general manager at Washington Square did not respond to KGW's emails.
The thefts at Consign Couture — inside the Washington Square mall — help illustrate that it's not just a Portland problem.
Earlier this week, Tigard police nabbed a woman allegedly linked to more than $40,000 in losses from Lululemon stores in Oregon and Washington.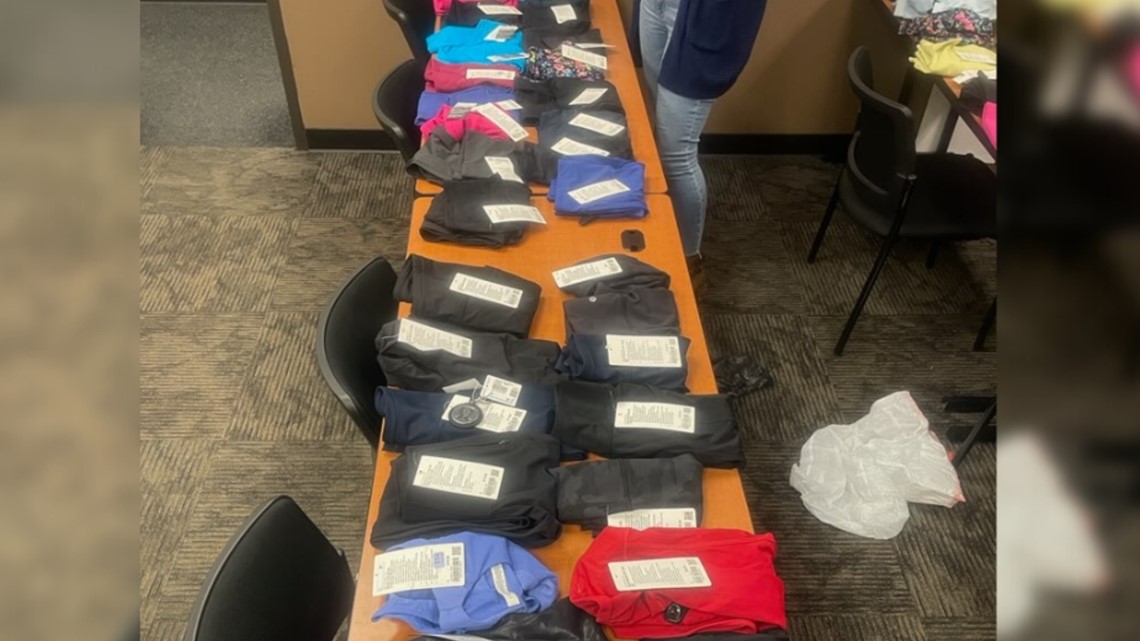 Nationwide, retailers reported a 26% increase in organized retail crime incidents in 2021, according to the National Retail Federation.
Tony Sheppard, director of loss prevention solutions at the software firm ThinkLP suggests the rise in organized retail crime cases may be the result of increased demand for products online. People are looking for deals without recognizing the merchandise they are buying was stolen. Criminals have taken advantage of the digital marketplace.
"Once someone is comfortable shopping online, they get this new in box of merchandise, at a very good price — they have no idea that they're buying stolen goods," explained Sheppard. "They're going to continue to have a tendency to buy products online."
Oregon lawmakers are considering a couple theft-related bills to help combat the issue. One bill would create the crime of retail theft in the second degree, while the other bill would formally create a statewide Task Force on Organized Retail Theft. Similar coordinated efforts between retailers and law enforcement have been set-up in other states, including the Washington Organized Retail Crime Theft Task Force.
Once Consign Couture shuts down at the mall, Young said she'll focus on her other location in Multnomah Village. It's less visible, and hopefully less attractive to thieves.
"Why would I want to do this anymore?" asked Young, standing in her Washington Square store. "There's not a lot of joy in it when you've worked this hard for this long and there's a major pervasive problem that I don't know how to handle."