SALEM, Ore. — Daniel Ensley's dream was to become a police officer.
"I made it so close to the end, this had been my dream job," said Ensley. "My dad is law enforcement; my grandpa is law enforcement and my great grandpa is law enforcement. So, I was going to be fourth generation."
Ensley, 27, made it through 13 of the 16 weeks required for course completion at the Oregon Public Safety Academy before his police career was abruptly derailed in October.
"I was here for my friends, but I really wanted to be up there. Knowing my grandpa came up from Texas and family came up. It was hard, it was really hard," said Ensley, speaking on the day of what would have been his academy graduation. He attended the Salem ceremony, watching from the audience.
Ensley, a trainee with the Ashland Police Department, had been sent to the Oregon Department of Public Safety Standards and Training so he could get the required credentials to become a certified law enforcement officer in Oregon.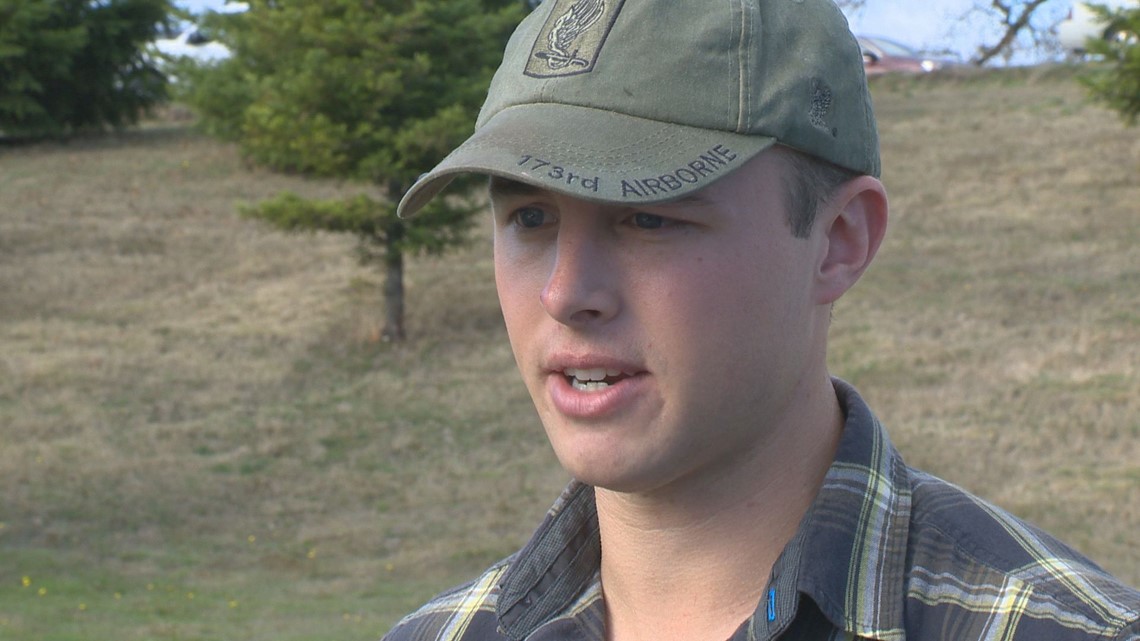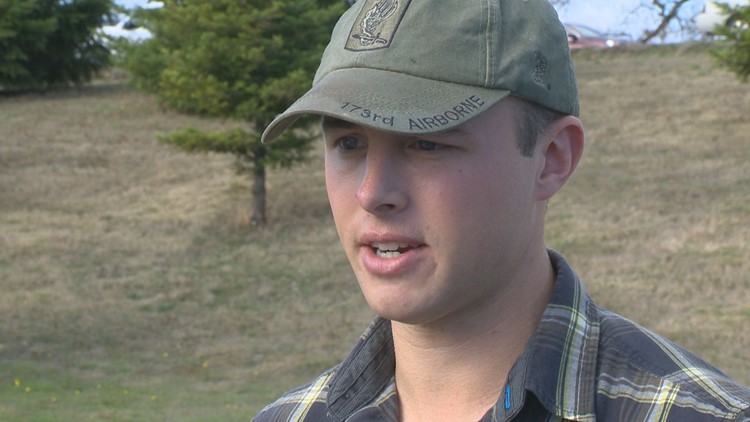 Police trainees get paid by the departments who send them.
A month into training, Ensley said he noticed that trainees were working more than 40 hours a week but not getting paid for the extra time.
He emailed his Ashland Police Department supervisor, who replied it's "a 40 hour a week academy" and "there is no expectation that you are to be compensated with overtime pay".
Ensley called the state agency in charge of labor regulations, the Bureau of Labor and Industries, also know as BOLI.
"It just seemed wrong to me," he said, of the pay discrepancy.
BOLI started investigating and, according to a letter sent to 185 police agencies in Oregon, found violations of wage and hour laws that are likely to affect all police agencies in the state.
The state audit and investigation found:
Trainees at the academy often work more than 40 hours per week but are not getting paid.
The departments that don't pay could face unpaid wages and civil penalties.
Agencies are violating recordkeeping statues for not recording the actual hours worked by trainees.
And could face civil penalties of up to 1,000 dollars per violation if they don't maintain proper records.
But soon after Ensley's inquiry to state officials, he lost his job, being told of his termination just three weeks before his academy graduation.
"I was told I was released from law enforcement with Ashland PD for being a risk," said Ensley.
He said the department cited an incident where he cleared his firearm before storing it.
"They had mentioned an incident that happened a few months prior to that where I cleared my firearm and put it away. But that is exactly how I did it in the military and I was trained to do that in the military. There was nothing in the policy manual that addressed it," said Ensley.
Ashland Police Chief Tighe O'Meara said he could not comment on Ensley's firing.
Ensley believes he was fired for blowing the whistle on the wage practices of his local department.
"The academy touched a lot on doing the right thing, being ethical. Even when no one is watching. It felt, almost like a stab in the back almost," said Ensley.
The state is still investigating his civil rights violation complaint.
"I believe that that's the risk. I was reporting something that was going on there in the Ashland Police Department," said Ensley.
His worry is that after getting fired from Ashland, he won't get another job in law enforcement.
The Army veteran may take a job overseas to work as a contractor.
"I don't want to leave me wife or my kids, my 3-year-old or my 1-year-old, but I have to do it.... Being away from them for 13 weeks was hard enough as it is but I can do this too," said Ensley.
Christine Lewis, legislative and communications director at BOLI, released a prepared statement on behalf of the state agency:
BOLI received a complaint from a trainee at the DPSST [Department of Public Safety Standards and Training] alleging that he was not being paid by his home agency for all hours worked. He stated that he was paid for a flat 40 hours per week. He stated that the DPSST required activities performed in addition to the 40 hours of instruction per week, including daily flag raising ceremonies and homework assignments (primarily report writing). We visited the DPSST and met with many high-ranking individuals there, as well as a handful of class coordinators and trainees. The Bureau concluded that 1) activities mandated by DPSST do tend to exceed 40 hours per week; 2) overwhelmingly, trainees are only paid for 40 hours per week. Therefore, we are advising 185 of the effected home agencies that trainees very likely are not being paid for all hours worked while at DPSST in violation of state and federal law. Additionally, because trainees have not been accurately reporting all hours worked, the agencies may also be in violation of recordkeeping statutes and rules.
Chief O'Meara said his Ashland department will comply with whatever guidelines they are given by the state regarding paying trainees while at the academy.
Eriks Gabliks, a spokesman for DPSST, said they will look at whatever guidelines BOLI gives them and work with their partner agencies to best comply.