Shoplifting plagues Portland retailers
<p>Shoplifting is a constant problem for Portland retailers, but police don't have the resources to crack down on many of the thefts. </p>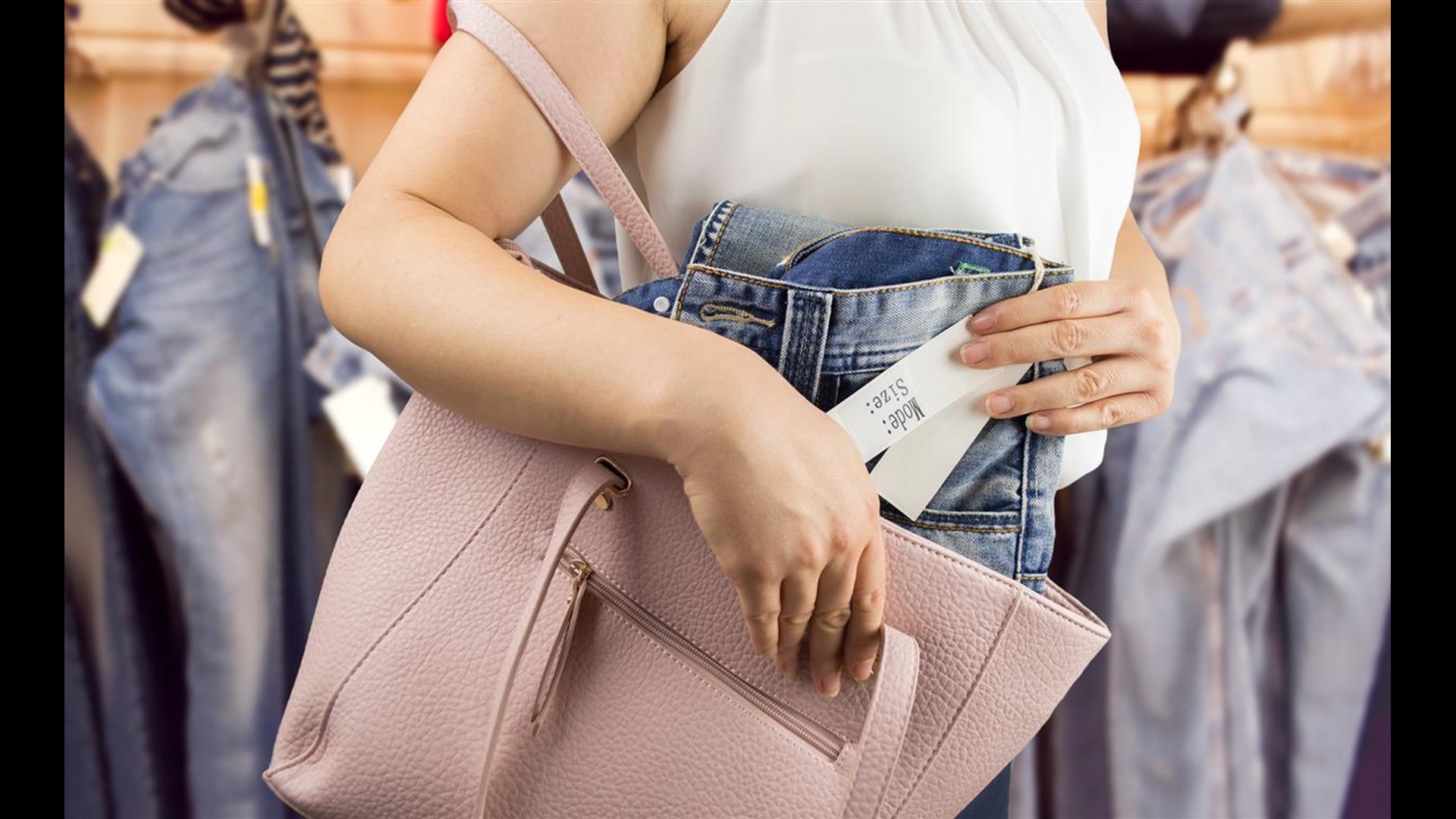 KGW has heard from Portland-area retailers frustrated by perpetual shoplifting problems. Retailers say the costs get passed onto consumers, who pay higher prices because of shoplifters. Police and many retailers feel the system is flawed as shoplifters often re-offend without facing serious consequences. We decided to take a closer look at shoplifting in Portland by talking to shoplifters and the store owners struggling to stop them.
Portland, Ore. — Detectives nicknamed a Portland thief "The Hamburglar" after catching him stealing roughly $2,690 worth of meat from Safeway stores in 2014.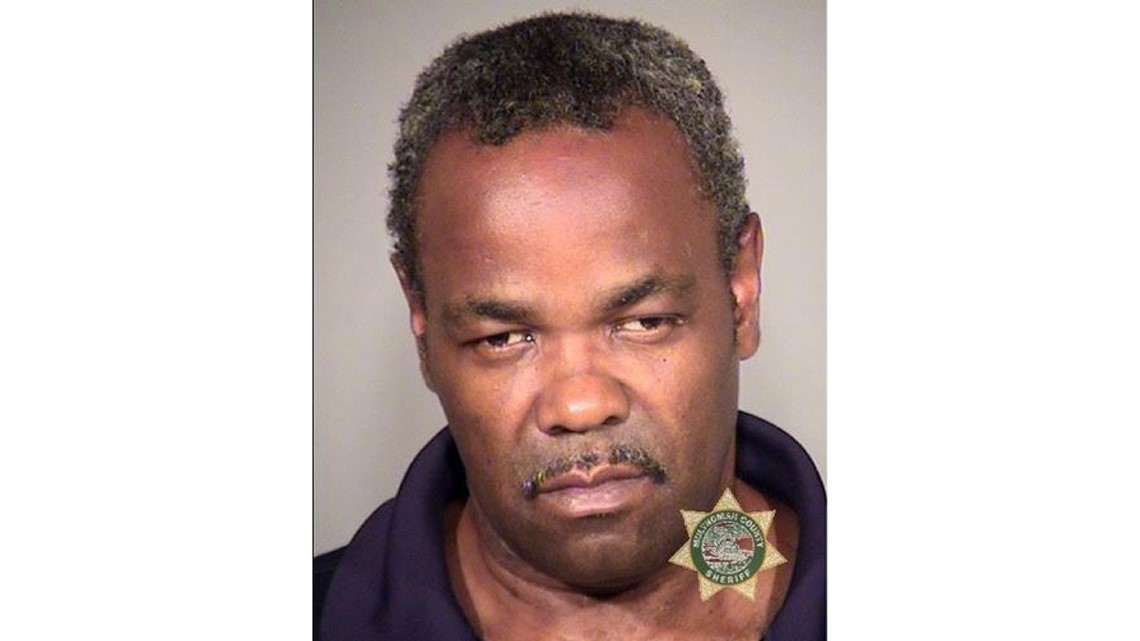 Over the past decade, Barry Sanders has been arrested 34 times for theft.
Sanders admits he's a professional thief.
"I know the law. I know the rules. I know what I can and can't do," Sanders told a Portland detective during a videotaped interview.
Police say Sanders is an example of a flawed system that allows shoplifters to reoffend without facing serious consequences.
"Every time I get out of prison, I steal," Sanders explained. "Send me back to prison again, oh well, I get out again."
In 2016, Portland Police had 3,741 shoplifting cases. Detectives say those numbers don't truly reflect the problem -- it's much greater because most retail thefts go unreported.
"When you steal from us you're stealing from people," explained Brianne Mees, co-owner of Tender Loving Empire in Portland. "We are individuals. We're not a corporation." https://tenderlovingempire.com/
As a small business owner, Mees has grown frustrated with an increasing number of thieves stealing from her stores.
"Sometimes it's just slipping a necklace. Other times it's bolder," she said.
Mees didn't realize the extent of the problem until she installed security cameras inside her stores.
"We looked back and saw instances where it seemed like we were having a pleasant interaction with a customer but then they slipped something like jewelry into their pocket," said Mees.
As complaints about retail theft grew, Mees and another store owner Tamara Goldsmith created a private Facebook page called PDX Retailer shoplifter alert.
The online forum includes warnings about suspected shoplifters, their photos and surveillance video.
"We're much stronger together than we are as individuals," explained Goldsmith, who owns Redux Boutique and Gallery. "There's hundreds of eyes all over town. People get identified all the time."
In one instance, the Facebook group found a thief online and messaged them asking for the item to be returned.
"I got the bracelet back in the mail," said Goldsmith.
The package included a note: "Please don't bother me anymore, here's your bracelet back."
Shop owners say they often call police to investigate but most cases don't result in prosecution.
"I think there's definitely a lack of resources," said Mees. "I know they're aware of the problem but it definitely feels like we need more support."
Unlike other police agencies, the Portland Police Bureau does not have a detective dedicated to shoplifting or a retail theft task force.
The Boise Police Department started a pilot program in 2005 with one full-time officer dedicated to retail theft. The results were immediate. In 18 months, the department arrested 550 suspects for shoplifting, resulting in 1,054 felony charges.
Since then, Boise police has expanded its organized retail crime program to two sworn officers, along with a non-sworn crime prevention supervisor.
"The program has been and continues to be very effective," said Ed Fritz, crime prevention supervisor with Boise police.
In 2011, the agency looked at shoplifting losses, also known as 'shrink,' for three national retailers with locations in Boise. The shrink percentage was 41 percent lower in Boise than similar-sized cities. The retailers avoided an estimated $5.5 million in losses, Fritz said.
"Retail theft effects every business out there," said Scott Chapman, director of asset protection for Albertsons and Safeway. He explained the cost of shoplifting drives up prices for all customers.
The grocery chain said over the past few years, incidents of shoplifting have remained steady, although the value of products stolen has increased.
Tide laundry detergent is among the most common items stolen from local store shelves because of its value. Security officers say Tide detergent is often resold to buyers online or elsewhere in the community.
The website "OfferUp" has dozens of ads based in Portland offering to sell Tide detergent. There is no way to verify if those items were stolen. %INLINE%
"We're seeing everyone -- from the homeless population who are looking to fulfill needs, to organized boosters selling on ecommerce sites or their neighbors in apartment buildings," Chapman said.
To combat this crime, Albertsons and Safeway hired an outside agency to catch shoplifters. It also has an organized retail theft team that goes after bigger operations and organized crime rings.
Major retailers in downtown Portland have hired private security or off-duty Portland police officers to help prevent shoplifting.
"Retailers know that the police department can't come out because they are limited," said Chapman. "It may be one in 20 times they actually get prosecuted for a misdemeanor crime."
Retailers and police expressed frustration that prolific shoplifters can't be stopped.
"On the rare occasion they are caught- the penalties don't seem to deter them from re-offending," explained Sgt. Pete Simpson of the Portland Police Bureau. "You have some of these folks who are cycling through the system day after day, week after week."
In Oregon, anyone caught stealing items valued at more than $1,000 can be charged with Theft One- a felony. Anything less is a misdemeanor.
"They're not stupid. This is their expertise," explained Sgt. Simpson. "They know what they can get away with."
Barry Sanders is proof. The so-called 'Hamburglar' told police he has studied the law.
"I'm telling you. Are you listening?" said an animated Sanders pointing at a camera during a police interview. "I'm never going to get over $1,000 at any store. Never- because that makes it a Theft One."
Some retailers suggest increasing the penalty for shoplifting. By lowering the threshold for a felony crime from $1,000 to a lower dollar amount, they argue the most troublesome offenders would likely end up behind bars.
"Right now, it appears to be a low level crime," said Chapman.
Typically, the most prolific shoplifters are stealing to get drug money, explained Simpson.
"These are people that need to feed a habit every single day," said Simpson. "There is no day off. They have to go out and steal and steal and steal."
Simpson explained the most effective way to stop them is to curb the drug addiction.
"The challenge is that you have this cycle that is vicious," said Simpson. "You need treatment options at the front end so you can break that cycle."
In February, Barry Sanders was back in court. He pleaded guilty to a single count of Theft 2, a misdemeanor for shoplifting at a Safeway store in Northeast Portland.
The judge sentenced Sanders to probation, again.