Benton is currently deemed too mentally ill to aid and assist with his criminal trial. Instead, he attends weekly fitness to proceed hearings where lawyers, doctors, family members and a judge decide what comes next.
On January 17, Dr. Paul Guastadisegni read the findings from his latest assessment of Benton in jail.
"Mr. Benton, in my opinion, is currently impaired due to mental health issues and is unable to aid and assist and does need restorative services," Guastadisegni told Judge Beau Peterson. "If untreated, his mental health condition would continue to deteriorate."
As Dr. Guastadisegni shared his diagnosis of schizophrenia, anxiety and related mental disorders, Benton interrupted.
"No, I'm not a schizophrenic in any way, shape or form— I need to be re-evaluated if that's the case," Benton said. "I'm not a danger to myself or anyone else, it doesn't matter what [the doctor] decided, it's not true."
Despite the medical recommendation and a federal order mandating quick transport and treatment of defendants like Benton with mental illness, Benton has now waited close to two months for mental healthcare.
As Benton's case shows, even when someone in jail is designated for treatment at the Oregon State Hospital or agrees to mental healthcare, there's often nothing available, and the system comes to a halt.
State v. Kenneth Benton
At the top of the virtual hearing screen during Kenny's fitness to proceed hearing on January 17 was Kristen Benton, Kenny's mom.
Kristen Benton is the newly appointed guardian for her adult son and an advocate for his release to a secure facility for mental health treatment.
She said she's spent each day of the past two months trying to find solutions for her son. Last year, she watched as his mental health deteriorated at her home in Astoria.
Benton said her son was on anxiety medication, but his doctor's office closed and he couldn't get his prescription refilled. Then, she said he spiraled into psychosis.
"He started eating raw meat. He was urinating out the window in his room, which was totally not him, and burning things," she said. "He was just out of his mind and getting worse."
From the living room of her Astoria home, Benton described her son as soft-hearted, creative, funny, and intelligent.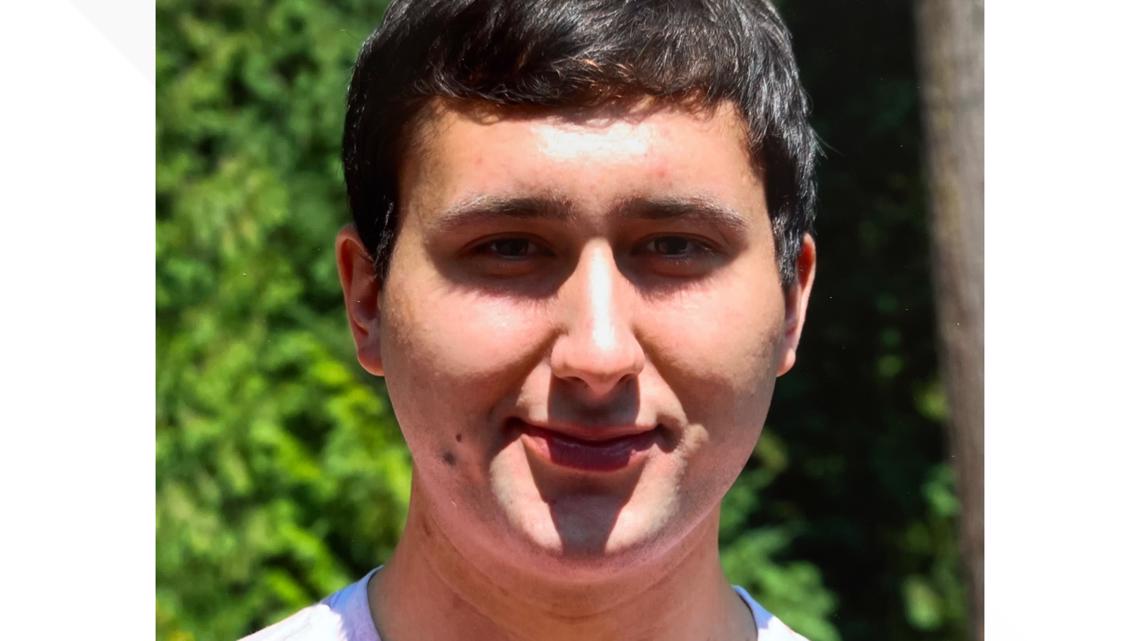 As Kenny's mental health declined, Kristen Benton called county behavioral health teams to come out and evaluate Kenny's mental health crises on three separate occasions.
However, Kenny turned down treatment and mental health workers repeatedly told Kristen Benton they couldn't do anything.
In November, Kristen Benton walked downstairs and found her son throwing a kitchen knife in the air.
"I called the police because I thought this knife is going to go right through him," Benton said. "They came, and that deputy made the decision that if we're going to get him help, we're going to have to press charges on him and we'll take him to the jail."
Pressing charges would mean a no-contact order with Kristen Benton, and he wouldn't be able to return to her home.
The deputy explained that if they took Benton to the hospital, he would likely be released, and could likely be forced to live on the streets.
She said an arrest was her only option. Benton faces felony charges for unlawful use of a weapon and menacing.
"The only option to get help and have someone be in a safe spot to save your family and to save them is to be in jail," Kristen Benton said. "And to get out of jail once you find a resource is almost impossible."
Impossible because everyone— from judges to lawyers to doctors to families— seems to know there's nowhere to send someone like Kenny for treatment, even when he's in custody.
A lack of mental healthcare options
Nan Waller, a Multnomah County Circuit Court judge who handles the mental health docket, told KGW that incompetency cases are increasing each year in Oregon.
Waller explained upwards of 5,000 people a year in Oregon face similar limbo between the criminal justice and behavioral health systems, and judges lack options for people who can't aid and assist with their own trials.
"I don't think there's any disagreement across the board of any of the parties involved that we don't have adequate numbers of placements in our communities to prevent as many people as we would like to prevent going to the state hospital," Waller said.
That's because the Oregon State Hospital — the state's psychiatric treatment facility designed to treat people with severe mental illness—is full.
Out of 699 beds in Salem and Junction City, 97% are occupied, according to the Oregon Health Authority.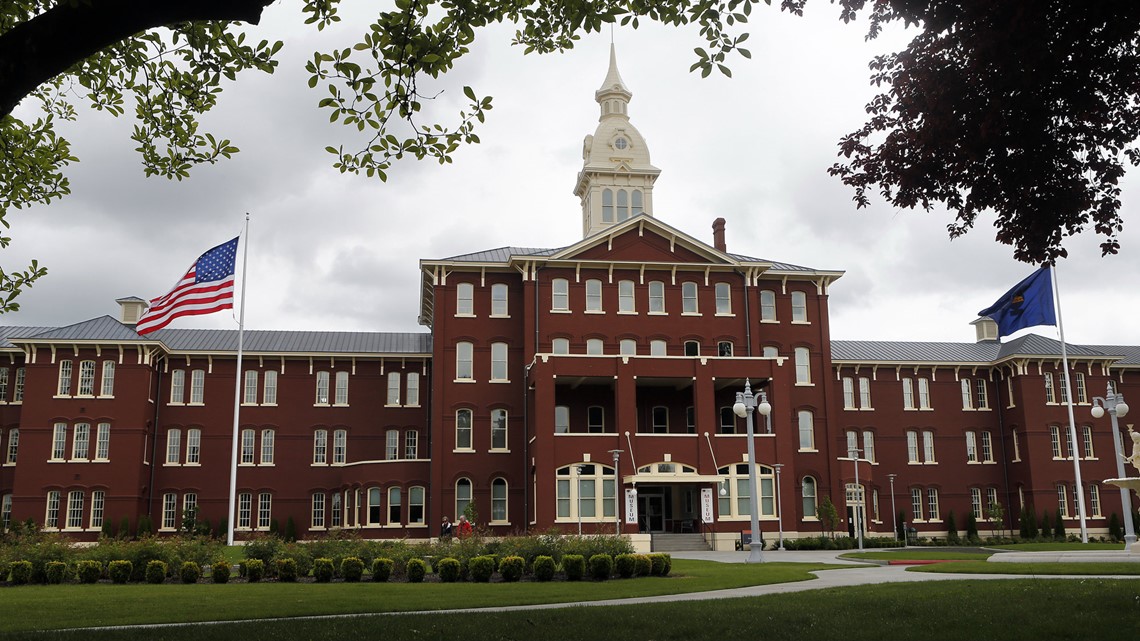 In any given month, more than 100 people like Benton are waiting for a spot at OSH, often while their mental health deteriorates in jail.
The State of Oregon is also out of compliance with the Mink order, a federal ruling requiring OSH to admit patients under aid and assist orders within seven days. Wait times currently average close to 40 days.
To comply with the Mink order, OSH is releasing more patients each month to free up bed space. However, with admission requests also increasing, it's only marginally helping.
So, for multiple weeks Judge Peterson has written in court orders that Benton is "waiting for transport to OSH" and "no less restrictive placement options or appropriate community resources are available at this time."
Benton's case has hinged on updates on the efforts of his mother.
Kristen Benton paid for Dr. Guastadisegni to evaluate her son and has worked with Unity Center for Behavioral Health in Portland to see if Unity would admit Benton under an alternative treatment plan for mental restoration.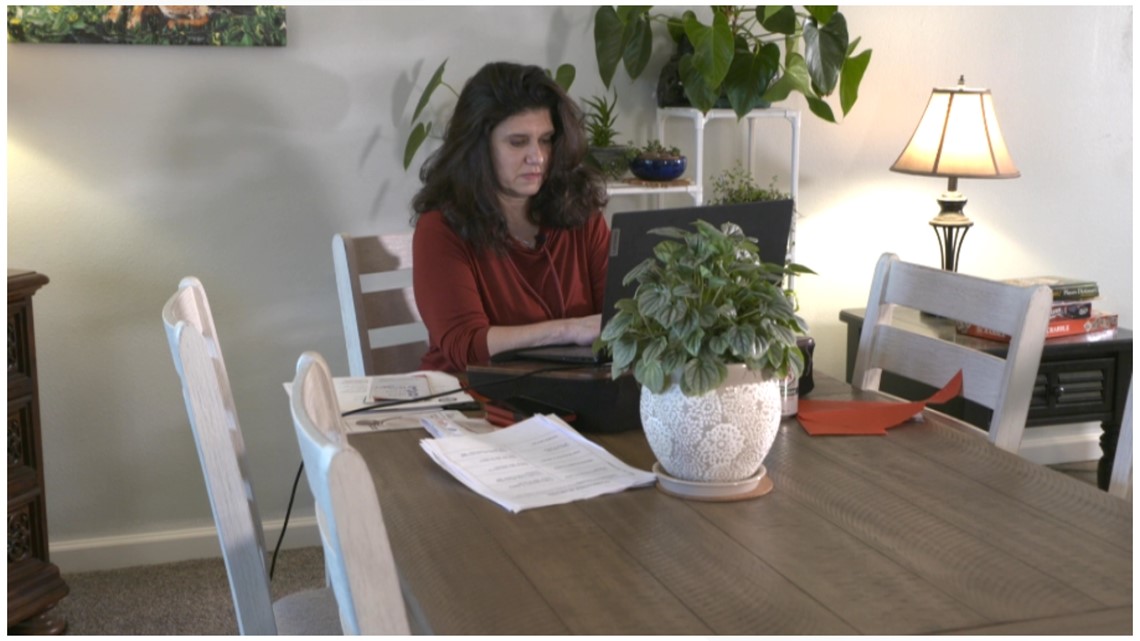 KGW Investigative Reporter Evan Watson asked Kristen Benton what it says that her son's mental health treatment, and the current system in place, hinges on the efforts of passionate family members like her.
"I think it's broken," she said. "I think there are not enough facilities, there are not enough residential programs, there's not enough support."
Another option?
In court on January 17, Judge Peterson and Dr. Guastadisegni talked about whether a shorter inpatient stay at Unity would be enough to stabilize Kenny Benton.
Again, Benton interrupted, asking for immediate release.
"I have a daughter who had delayed speech issues and just started speaking recently and I missed it," he said. "I've been in jail and I'm not crazy and everybody knows that."
Kenny's 3-year-old daughter Kaede is now living with Kristen Benton at her house.
"She's just starting to talk," Kristen Benton said. "She said to me, daddy's sick, and she looked out the window and she started crying. She doesn't know where he is. She doesn't know what's happened to him."
Benton admits that the situation is even tougher knowing she's the one who felt forced to have to call police.
"That's what I had to do because I had children here, and I was alone doing it," she said. "I'm still a bit alone here doing it with the courts system."
In court, Judge Peterson asked Kenny Benton if he would be willing to go to Unity for treatment.
"Do you understand the two avenues this case can go down at the moment?" the judge said. "It's either the state hospital or a stay at Unity taking medication voluntarily."
At that time, Kenny Benton didn't agree, again asking for release.
"I'm going to ask you very calmly, can you reconsider based on what you know about me, truly, can you just see I'm not a crazy person, I'm not a danger to myself, or anybody else, can you consider that and we can reconvene," Benton said.
Judge Peterson ended the fitness to proceed hearing with a promise to review the full medical report and discuss options again at the next weekly hearing on January 23.
At that meeting, Judge Peterson ordered community restoration through in-patient care at Unity. Kenny Benton agreed to this treatment.
By January 30, however, Unity said it could not guarantee Kenny Benton would be admitted, which halted the plans, according to Kristen Benton.
Without that guarantee, Judge Peterson and the Clatsop County jail decided not to transport Kenny to Portland.
During this last week, according to Kristen Benton, Kenny was offered admission to the Oregon State Hospital, but he was passed over as the Unity plans were in place. Now, the involved parties are trying to see if he can regain admission to OSH.
For now, again, Kenny waits.