Injustice: An investigation into Oregon's broken public defender system
To better understand the statewide crisis, KGW heard from three people directly impacted by the shortage of public defenders.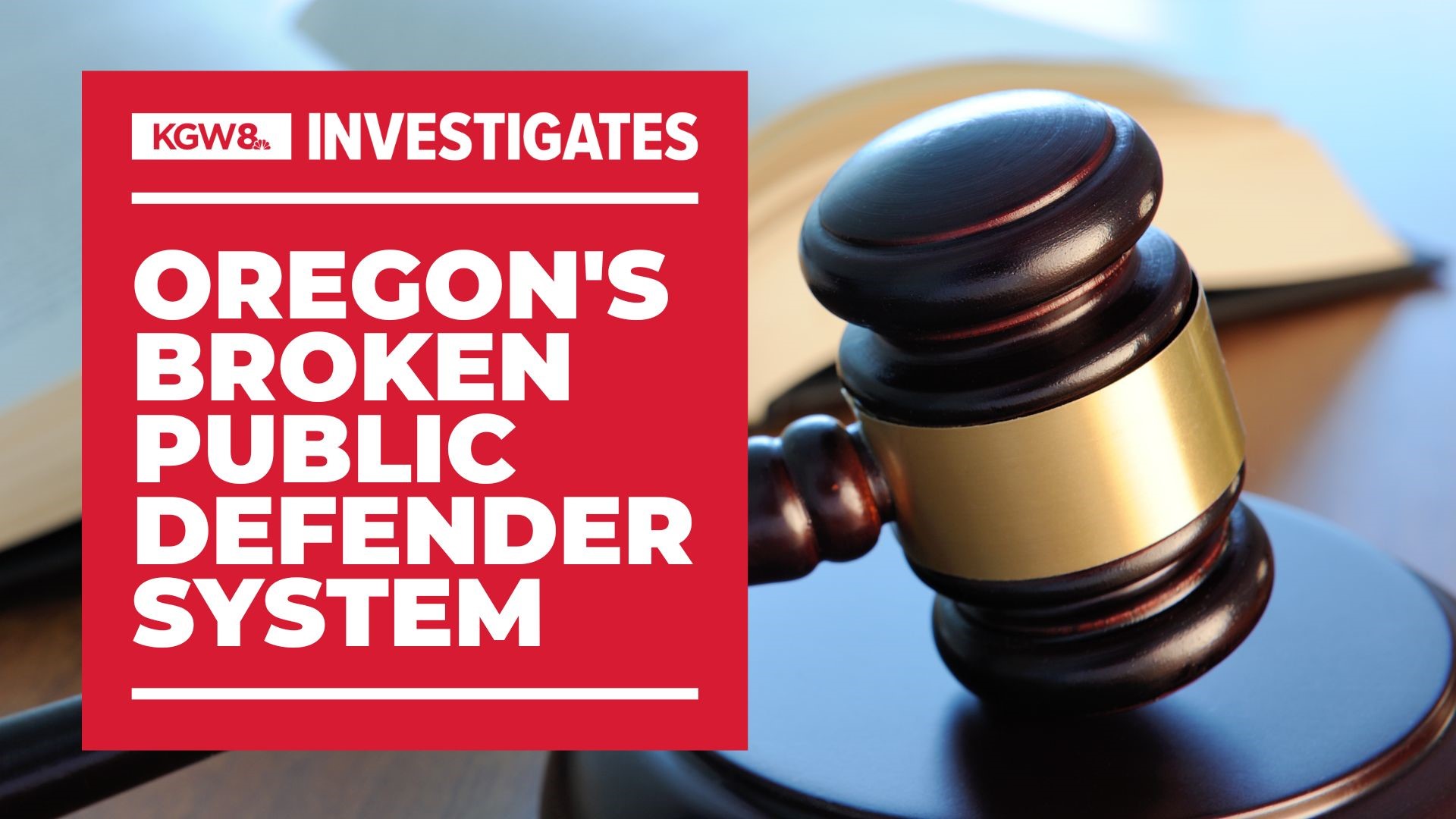 The crisis has left roughly 1,300 low-income criminal defendants statewide without legal representation — including more than a dozen who are in custody facing serious felony charges.
The state's public defender system, which provides lawyers for those who can't afford them, has been underfunded and short-staffed for decades, but a backlog of cases from the pandemic has pushed it to a breaking point.
To better understand this crisis, KGW spoke with several people directly impacted by the shortage of public defenders in Oregon.
Chapter 1
:
The unrepresented defendant



Will Deweese is outmatched. It's not a fair fight. The 43-year-old handyman from North Plains has no legal training or law degree. Yet, for three weeks in September and October, Deweese sat in the Washington County Jail with no lawyer. He was on his own to fight skillful prosecutors and navigate a complex legal system.
"It's scary. You go into court and you don't have representation," Deweese said, speaking through a plexiglass window in a jail visitation room. "You don't know what is happening because they're speaking a language that unless you are trained, you don't know what it means."
Police arrested Deweese on Sept. 14 on burglary and theft charges. Records indicate he appeared in Washington County Circuit Court for arraignment the following day. A defense attorney represented him for a few minutes during that initial court appearance. After that, he was on his own. Dewesse couldn't afford a lawyer and no public defenders were available.
As of Oct. 24, there were 175 defendants in Washington County charged with a crime who have not been appointed a lawyer, despite a constitutional right to legal counsel. Multnomah County had 1,034 unrepresented defendants, according to an Oregon Circuit Courts dashboard.
"It's not fair. It's not right," Deweese said.
Sitting in jail for 21 days without an attorney, Deweese couldn't seek a bail hearing or fight for release.
"The only thing I know to do is to be quiet," Deweese said. "You're taught: don't say anything. Talk to an attorney. I don't know how to file a motion for court."
Not having legal representation after an arrest can cause a cascade of problems for criminal defendants and their cases. Evidence might be lost or destroyed, witnesses can become difficult to locate and memories fade.
Deweese believes he would have been released from jail sooner if he had a lawyer. Instead, his case is in limbo while the court spins its wheels. He worries about his 11 and 14-year-old children, missing work and unpaid bills.
"The toll is heavy. The price is heavy," Deweese said, fighting back tears. "Me not being there to work and help take care of the family, it makes it 10 times harder on everybody else."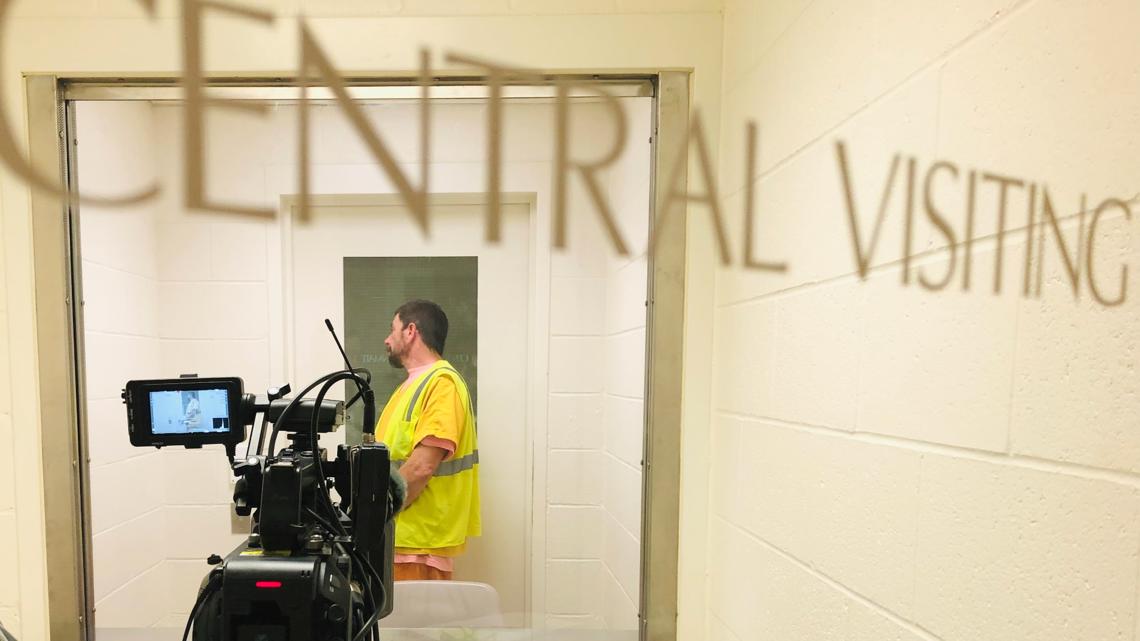 Defendants are routinely arraigned and then have their hearing dates postponed in hopes a public defender will be available several weeks later.
"I went to court five times and they're like, 'Nope. No attorney for you,'" explained Eric Lane. The 37-year-old from Salem is being held in the Washington County jail on a single count of felon in possession of a firearm. Lane got so frustrated waiting in jail for a public defender that he decided to act as his own attorney.
"I've been here since July 27," Lane said. "I went 40 days without an attorney and out of desperation I said, 'Can I represent myself?"
Lane withdrew his request for self-representation nearly a week later. He said it was too difficult getting case files and evidence, plus he recognized that he was in over his head.
"I'm desperate for help," Lane said.
On Oct. 5, Deweese finally got a lawyer. A judge appointed him a public defender, nearly three weeks after his arrest.
"I still haven't seen my attorney or talked to him," Deweese said from jail nearly a week later. "I'm being pushed through the system."
Chapter 2
:
The crime victim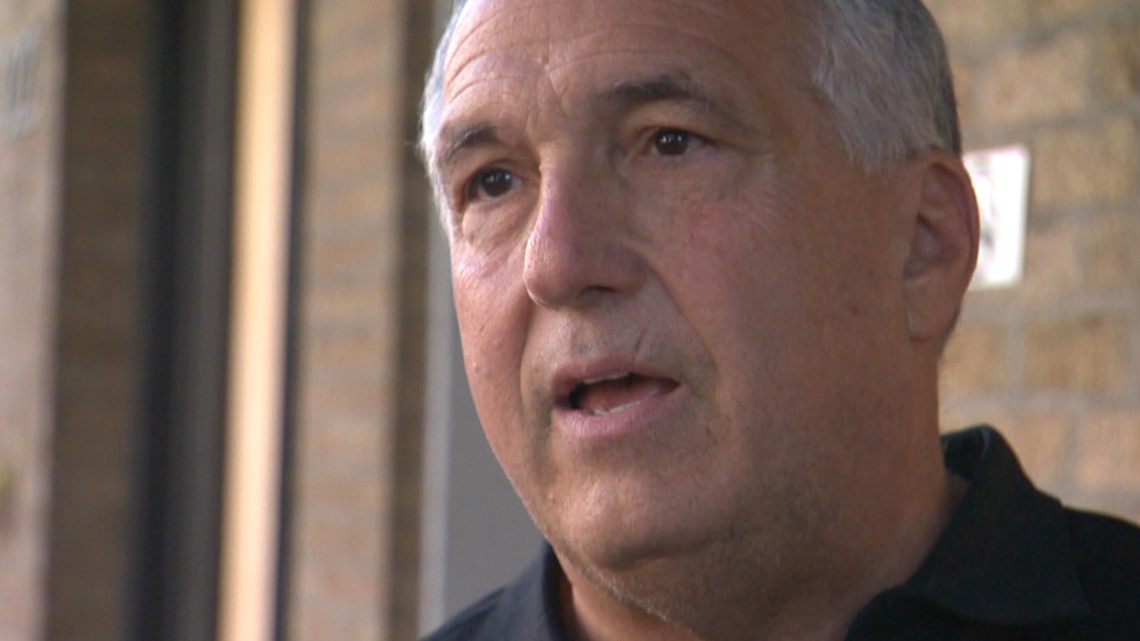 Jay Blike can't seem to catch a break. The owner of Bee Tailors & Cleaners struggled through the pandemic, only to find office workers sluggish to return to downtown Portland.
Then on Sept. 27, his small, family-owned business took another hit. A vandal smashed the front windows of his storefront on Southwest Salmon Street. It was the fourth time the glass windows at Bee Tailors & Cleaners had been shattered in the past two years.
"I'm sick of it," Blike said. "It's hard enough to run a business in downtown Portland and to have this going on. You just want to give up."
A string of at least five different downtown businesses reported being vandalized late on Sept. 27. The damage would require nearly $10,000 worth of repairs, according to business owners.

Portland police officers arrested 29-year-old Tyler Miller after watching him use a large metal street sign pole to break a door and several windows, according to a probable cause affidavit.
Miller was booked into the Multnomah County Jail and charged with three counts of criminal mischief in the first degree — felony charges.
"I heard that he was going to be prosecuted, that he was going to spend some time and that we were going to send a message to the vandal community that we're not going to put up with this," Blike said.
The defendant, Miller, appeared in arraignment court roughly 14 hours later. He wore a standard jail uniform and stood quietly before Multnomah County Circuit Court Judge Adrian Brown.
Brown spent a few minutes explaining that no court-appointed lawyers were available.
"We are in a crisis in our state, not having enough public defenders to appoint to every individual who appears before the court on any given day," Brown said.
A public defender, who would represent Miller for just a few minutes during his arraignment, asked for the charges to be dropped because Miller didn't have court-appointed counsel as required by the Sixth Amendment. Instead of dismissing the charges, Brown postponed the case and asked Miller to come back in six weeks.
"At this point and time, you will be released," Brown said.
For crime victims, the crisis is devastating.
"I can't say how frustrating it is to have those guys just cycled through. It is ridiculous," Blike said. "There he is, back on the street."
The shortage of public defenders is causing many criminal cases to drag on because hearings are constantly being pushed back and trials delayed — extending victims' trauma and eroding confidence in the criminal justice system.
"The system has run amok," said Jordan Schnitzer, whose downtown building windows were also smashed on Sept. 27. "What's the point of arresting anybody when they know they'll be back on the street saying, 'Heck with you. You can't do anything to me.'"
And that's exactly what happened.
Roughly two weeks later Portland Police arrested Miller for smashing windows again. Prosecutors said Miller used a home-made mallet in a bag to smash the front window of Spartacus in Southwest Portland on October 12.
Many defendants do get a public defender at arraignment, although court officials must prioritize those precious resources. Typically, preference goes to defendants who are in jail or those charged with more serious offenses.
"It's a bit of shell game," explained one staffer after a busy afternoon of arraignments at Multnomah County's Justice Center.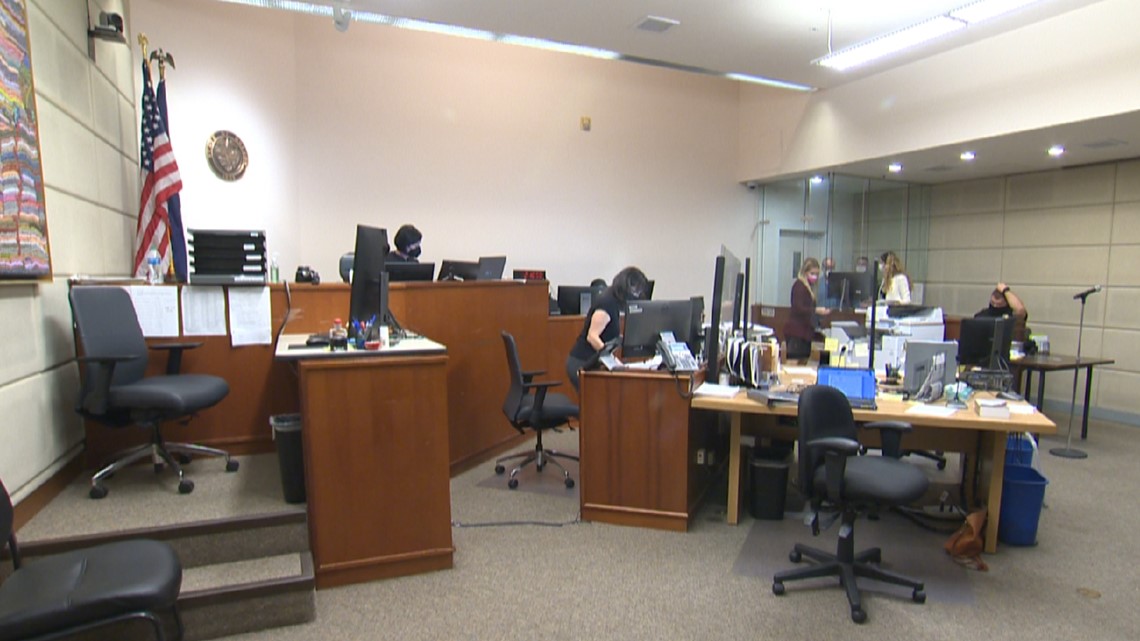 The frustration extends to law enforcement and prosecutors, who have seen serious cases dismissed and criminal defendants released for a lack of a public defender.
On Sept. 15, the Multnomah County Sheriff's Office Special Investigations Unit and U.S. Marshals conducted a sting operation at a Super 8 Motel on Northeast 181 Avenue in Gresham. Investigators seized 9,600 fentanyl pills, 518 grams of methamphetamine, 67 grams of heroin, 73 grams of cocaine, a gun and $10,0000 cash, according to court documents.
Police booked 52-year-old Alexis Suarez into custody on felony drug charges. Court records show Suarez appeared in Multnomah County Circuit Court for arraignment and was released. There was no public defender available for him.
"The lack of public defenders has reached a critical level," Multnomah County Sheriff Mike Reese wrote in statement to KGW. "This shortage of public defenders not only impacts defendants, but the entire criminal justice system and threatens community safety when a person accused of committing a crime has their charge dismissed and is released from custody because there is no available representation."
Chapter 3
:
The public defender

As a public defender, Willy Chotzen's day is never over. Often, he spends nights working after his young family has gone to bed. Later, he lies awake thinking about the work that must be done.
"What are the things I need to do tomorrow?" Chotzen asked. "Who do I need to call back?"
Recently, a client called the public defender after unexpectedly being released from jail. She had no where to go and no one else to call.
"I dropped what I was doing and met her at the jail with two granola bars that I had in my backpack because that's what I had," Chotzen said.
Despite the hard work and long hours, Chotzen admits he'll never catch up. There just aren't enough public defenders to go around.
"We're all working as hard as we can. We're doing as much as we can and it's not enough," Chotzen said.
A January 2022 report by the American Bar Association found Oregon has 31% of the public defenders it needs. Every existing attorney would have to work more than 26 hours a day during the work week to cover the caseload.
"People are not getting the help they need," Chotzen said, noting public defenders are historically underpaid and overworked.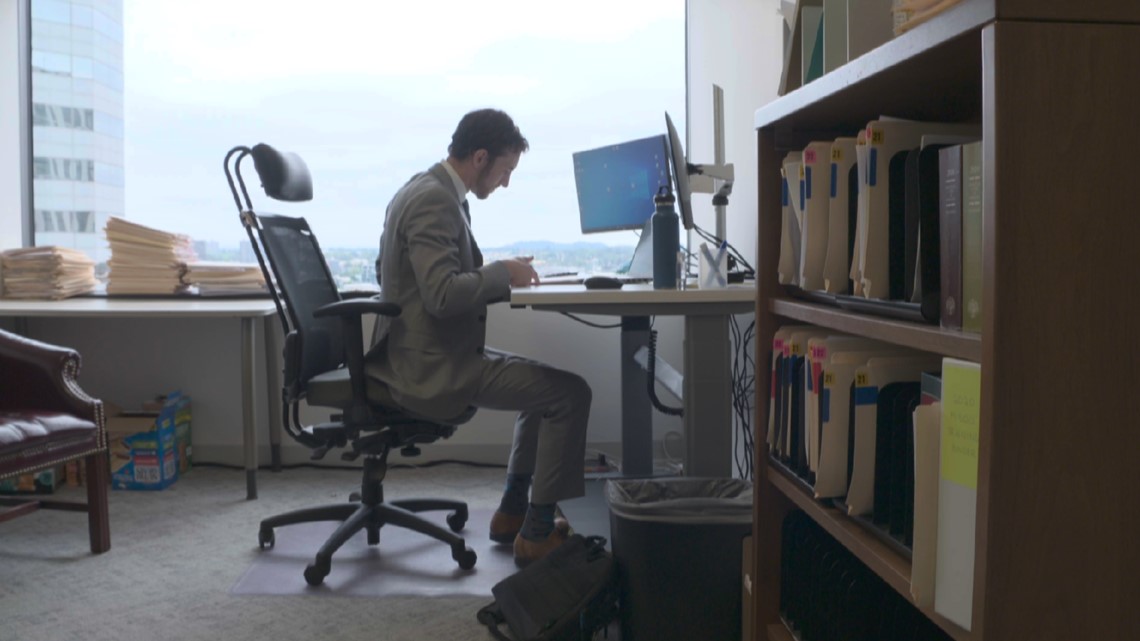 "There's not a shortage of attorneys. People are going to law school," Chotzen said. "They're just not choosing this work because it is hard. It is stressful and because we are on the front lines compared to other legal professions."
For Chotzen, the consequences of this public defender shortage can be life or death. He recalls an out-of-custody client who wanted to get into an alcohol treatment program. Chotzen said he was too busy, overloaded with other cases to help the man find stable housing.
"That went on my to-do list," explained Chotzen. "Day after day, week after week, month after month — it wasn't the most urgent thing because I had people who had court dates coming up and clients who were in jail."
Before he could get his client into treatment, Chotzen said the man was shot and killed.
"We can play the blame game all we want," Chotzen said. "What I know is that if I had the time that gentleman would be in some type of treatment program. That's what he wanted. That's what he wanted my help with."
The crisis is not limited to Oregon. Similar problems with the public defense system are occurring in states across the country due to a lack of funding, a pandemic backlog of criminal cases and attorney departures.
The situation in Oregon is more complicated than in other states because public defenders are not state or county employees in Oregon, which contracts out public defense work to large nonprofit agencies, groups of private defense attorneys or individual lawyers.
In June, Oregon lawmakers approved $100 million for the troubled public defense system.
Chotzen argues money for new public defenders is not the only solution. He believes criminal justice reform and alternatives to prosecution could ease some of the pressure on Oregon's judicial system.
"Our clients aren't getting everything they deserve because we just don't have time," Chotzen said. "We are working as hard as we can, but working as hard as we can just isn't enough."