OREGON CITY, Ore. — Janet Meister teared up while listening to a voicemail her adult son Brett left her during a mental health crisis.
"You're the dumbest ***** to ever walk the planet," Brett Meister said in the voicemail. "And I'm going to torture you so ***** bad before I kill you, mark my words."
Meister, recently retired from her work at Clackamas Community College, played the voicemail during an interview with KGW in her backyard, explaining how it's representative of Brett's deteriorating mental state when he's off medication.
"Okay, so he's not well," Meister said, fighting back tears. "Now, six weeks later, he leaves me this message."
She pressed play on her tablet.
"Hi mom, I was calling because I'm excited to tell you ... I think we found the right medication mixture to deal with my chemical imbalance," Brett Meister said in the voicemail. "You know how they say it takes quite a few years before you find the right medication ... I think it's wonderful news and outstanding and I'm thrilled. Anyways, love you, have a good night, bye."
Meister, now smiling, pointed out how much had changed in just six weeks with involuntary treatment.
"So, quite the difference, huh," she said. "I like him better in the second one."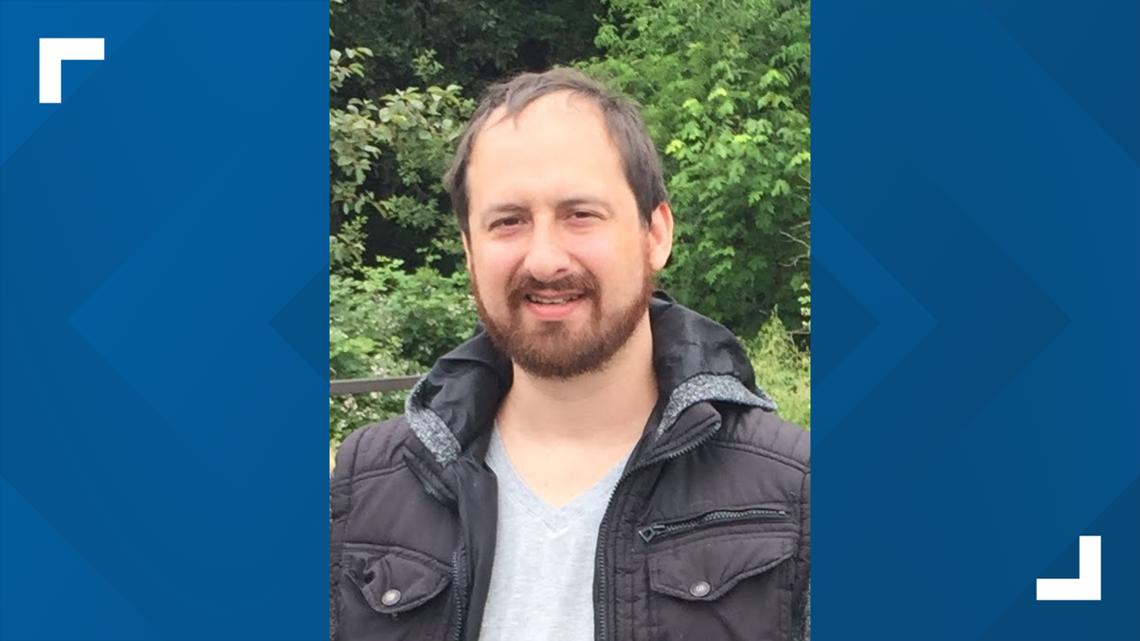 Brett Meister is 41, diagnosed with schizoaffective disorder — which his mother described as a "great combination of bipolar and schizophrenia."
She said he started showing signs of serious mental illness about two decades ago, around the age of 20.
"We have our good months and then we have our bad years and that's kind of how it's been," Meister said. "As a parent, you just never really want to give up, and you don't want to lose hope, but I'm losing hope and I'm scared to death right now."
At the core of Brett Meister's story is a lifetime of experiences with forced treatment for mental illness.
Brett has been civilly committed four separate times. Doctors, evaluators and a judge found his mental illness to be a serious threat to himself or others and sent him to the Oregon State Hospital for up to six months of involuntary care on each occasion.
Brett Meister's history offers a different view at the mental health crisis — an example of a person who has met state standards for involuntary treatment on multiple occasions, but has still been unable to get the long-term care he needs.
"The civil commitment hold is only good for six months and during that time he is required to take medication," Janet Meister said. "But as soon as those six months are up, the pills go down the drain or in the trash or whatever and the clock starts ticking. Then, he gets sick again. It's a horrible, vicious cycle that we haven't found the magic cure to break."
At times, Brett Meister lived with family or friends. He's lived in a group home or subsidized housing, sometimes facing eviction. He's stayed in hospitals, treatment facilities, jail and state institutions. More recently, he's been living in a van or somewhere on the streets.
At the time of this interview with KGW, Janet Meister didn't know where her son Brett was. Since then, she and Brett's father were able to find him.
She said he was being evaluated at Unity Center for Behavioral Healthcare, but an investigator ruled that this time he didn't meet state standards for civil commitment, so Brett was released.
After decades of experiences with her son, including an incident when Brett was charged with fourth-degree assault for breaking his mother's ribs, Janet said she believes forced treatment for people like her son should be required, not optional.
"Brett should never be off medication," she said. "He's not safe in the community, and the community is not safe with him in the community."
Part of the problem for people like Brett — there can often be nowhere to go for treatment.
As a result, Oregon's four largest health systems — Providence, Legacy, PeaceHealth and St. Charles — have sued the state health authority. The hospitals say they're being forced to keep patients with serious mental illness for months in rooms that aren't built for long term care.
However, a judge recently rejected the hospital systems' latest motion in the lawsuit, siding with the Oregon Health Authority again.
Even when admitted to OSH for civil commitment and forced treatment, options upon release can be limited. Without the ability to compel people like Brett to continue medication, step-down facilities aren't sustainable for long, Janet Meister said.
However, most people recognized with severe mental illness symptoms don't reach that point.
In the Meister's home of Clackamas County, doctors filed 3,116 "Notices of Mental Illness" over the five years between 2018 and 2022. NMIs are medical recommendations for forced care.
After county investigators reviewed the NMIs to see if the person met standards for forced treatment for mental illness, only 11% of those cases reached a judicial hearing, and 8% resulted in a civil commitment.
About 9 out of 10 times a doctor recommended involuntary care for severe mental illness symptoms in Clackamas County, the patient was either released for not meeting state thresholds or by agreeing to a voluntary treatment plan.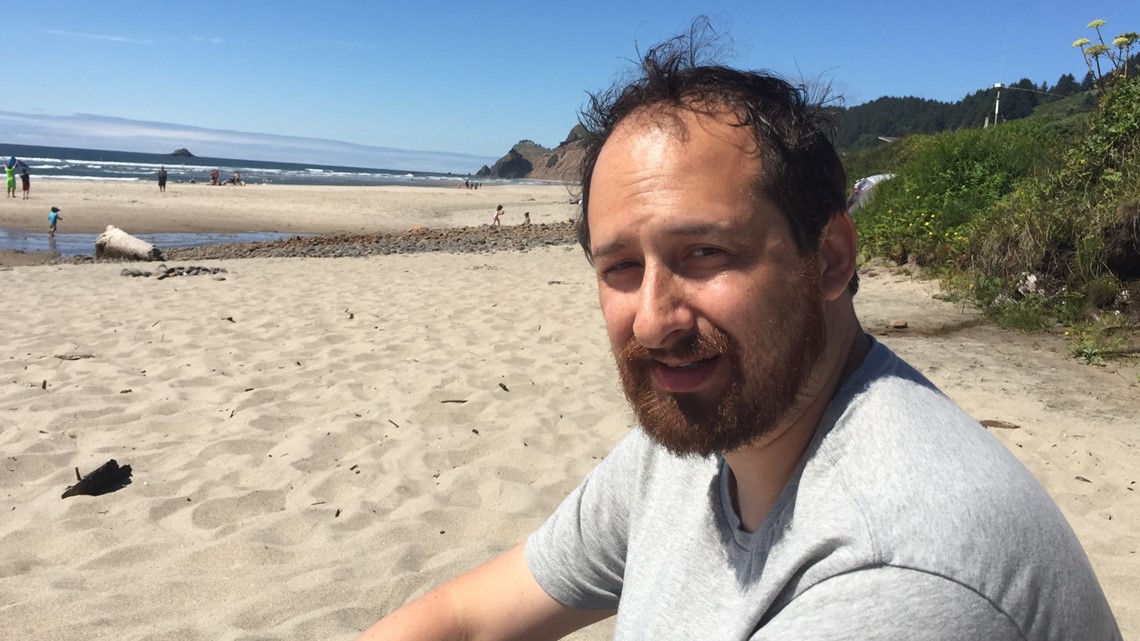 Janet Meister said, from her perspective, forced treatment is the most empathetic route for her son Brett.
"Absolutely, what's happening to him now is inhumane," she said. "I completely understand the families that have to walk away, because it takes over your life."
In the past when Brett was receiving treatment at the Oregon State Hospital, he would go on "outings" with his family members.
Janet shared photos of the trips, remembering taking him fishing, to the Oregon Coast, to the zoo, to the Columbia River Gorge and to various restaurants.
"He's hilarious when he's in good shape," she said. "He's a funny guy and he's fun to be around."
She thanked mental health workers for their persistent courage, strength and patience in a difficult but much-needed industry, adding that with each civil commitment Brett has improved, but on a whole his mental health has progressively deteriorated for 20 years.
"You know, he gets better but he doesn't get better like he did three better ago," Meister said. "We have a crisis."
As for statewide efforts to make changes to the mental health system and civil commitment process, the Oregon Judicial Department continues to host a "Commitment to Change" workgroup that meets each month.
The group started meeting in October 2022 and plans to produce a report of recommendations for statewide changes by April 2024.
In the state legislature, proposed bills to change civil commitment thresholds stalled out in committee in the most recent legislative session.
A state representative told KGW that chairs of the behavioral health and budget committees seemingly chose to invest in the current mental health care system, which they said has been decimated over the years, rather than tackle legal issues or make big changes.