Legos are like gold for criminals
<p>The plastic bricks are highly valuable, difficult to trace and can be resold quickly on the black market.</p>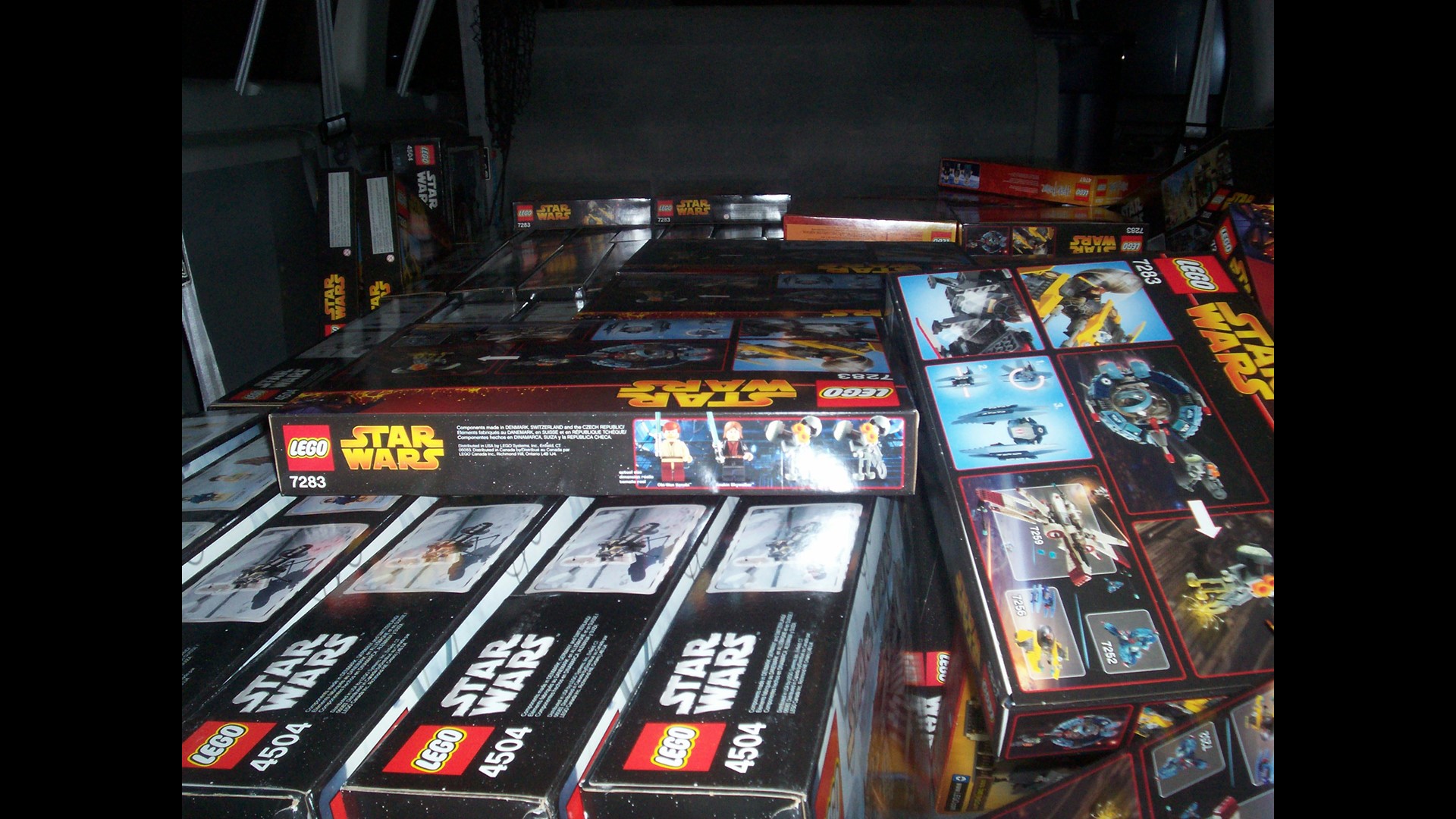 PORTLAND, Ore. — The thief knew what he was after. Security cameras at a Portland toy store showed the man walk past various Lego sets and bins of the brightly colored toy bricks. He headed to the back of the store.
"He was here for only about five minutes," said Spencer Crandall, owner of Bricks & Minifigs on Northeast Sandy Boulevard. "He looked around a little bit like he was a customer."
The man grabbed a Star Wars Lego set from the shelf, then strolled out the front door carrying the "Naboo Starfighter" set from Lego's Ultimate Collector Series.
"It's a set that's worth between $500 and $1,000," explained Crandall. He posted surveillance video from Jan. 31 on the store's Facebook page, hoping someone might recognize the thief before he unloaded the collectible Lego set on the black market.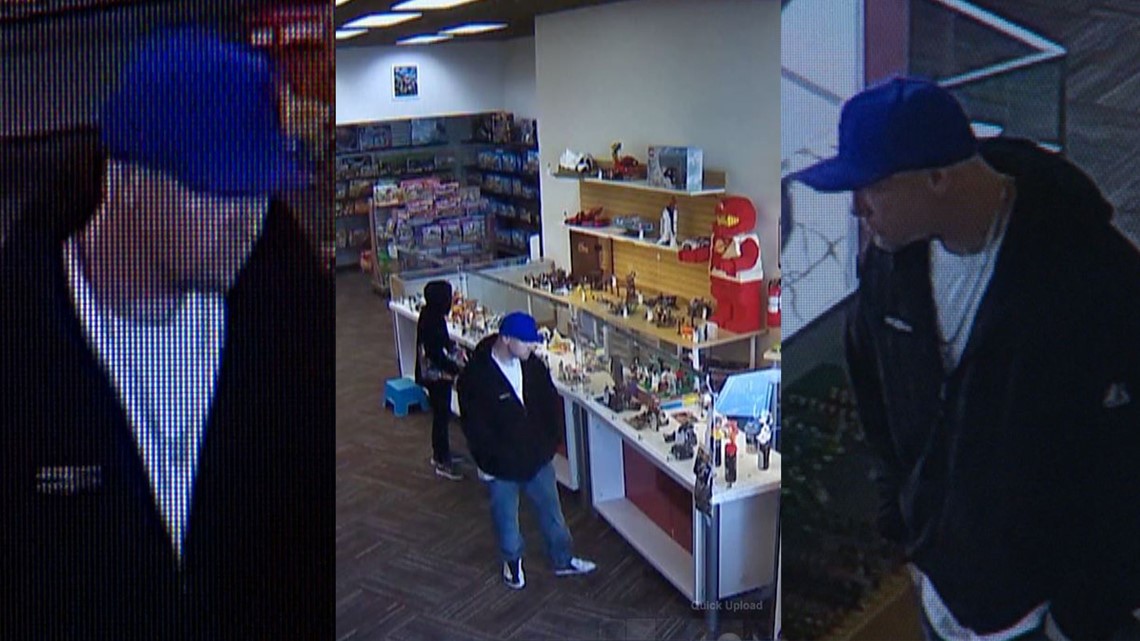 The heist in Northeast Portland highlights the flourishing business of stolen Legos in the criminal underworld.
"To have someone steal from me, it just feels very personal," said Crandall. "Kind of like a punch in the face."
Over the past decade, police say Legos have been the target of professional shoplifters and crime rings around the country.
"There have been various theft rings, even in Portland," said Crandall. "It's a big deal."
Legos are popular among thieves because of their street value. Some rare collectible Lego sets sell for thousands of dollars online. Legos are difficult to trace and can be resold quickly on the black market.
"They say that Lego is a better investment than gold these days," said Lynette Scott, owner of the Bricks & Minifigs franchise in Beaverton.
Scott's store, which sells new and used Legos, was hit by a thief on December 27, 2015. Surveillance cameras captured the image of a man stealing an R2D2 Lego set worth $450.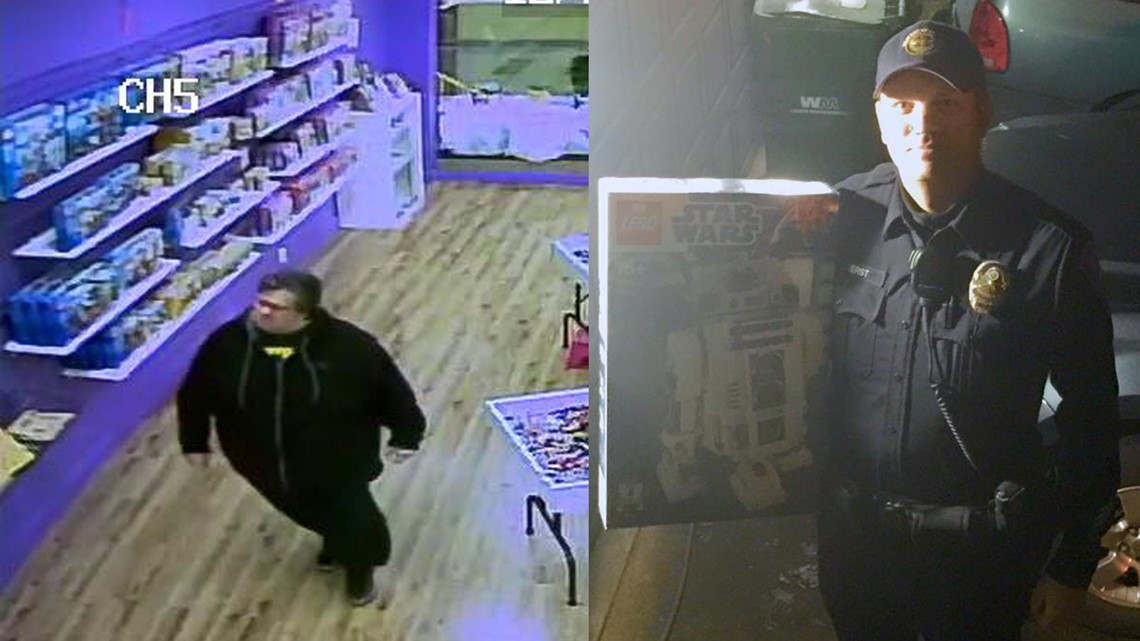 Days later, police arrested 34-year old Michael Shultz after members of the community recognized the Beaverton man. He was sentenced to 90 days in jail. Officers recovered the stolen Lego set.
"I was elated," said Scott. "I was elated not only to get the set back, but to know that justice could be done."
In March 2016, Portland police arrested a man after he allegedly agreed to sell stolen Legos to undercover investigators. Officers said he shoplifted Lego sets from Fred Meyer stores and then sold them online on OfferUp.com.
The Multnomah County district attorney's office later dropped the charges, although it's not clear why they reached that decision.
In recent years, criminals have come up with increasingly sophisticated schemes to steal Legos.
Photos: Inside a Lego thief's operation
In 2005, the Washington County sheriff's office arrested William Swanberg. Investigators found he'd stolen more than $200,000 worth of Legos from Target stores across Oregon, Utah, Arizona, Nevada and California.
Police say Swanberg switched bar codes on Lego boxes – swapping an expensive label with a cheaper one.
Small business owners that sell new and used Legos have taken precautions. They have mounted cameras throughout the stores, employees are trained on security and expensive sets are often displayed in glass cases.
"We're a lot more aware of customers and I think customers are a lot more aware of what can happen," said Scott.
To help reduce Lego theft, shoppers should know what they are buying.
"If there is a set that is currently in production by Lego that is well below the retail price that somebody is selling independently on Craigslist or Offerup.com, it has probably been stolen," warned Crandall.
Also, watch for security tags that have been pulled off boxes. Their best advice? Buy from legitimate sources and stores.
"I'm hoping more and more buyers are wise about who they are buying from," explained Crandall.
The Portland store owner is still looking for his Naboo Starfighter set. He hopes the Lego collectible will be recovered before it hits the black market.