Fear and sadness at Woodlawn when the school was told a student was deported | Inside Woodlawn Ep. 5
When a first-grade student at Woodlawn Elementary hadn't returned to class a week after Christmas break her teacher suspected something was wrong.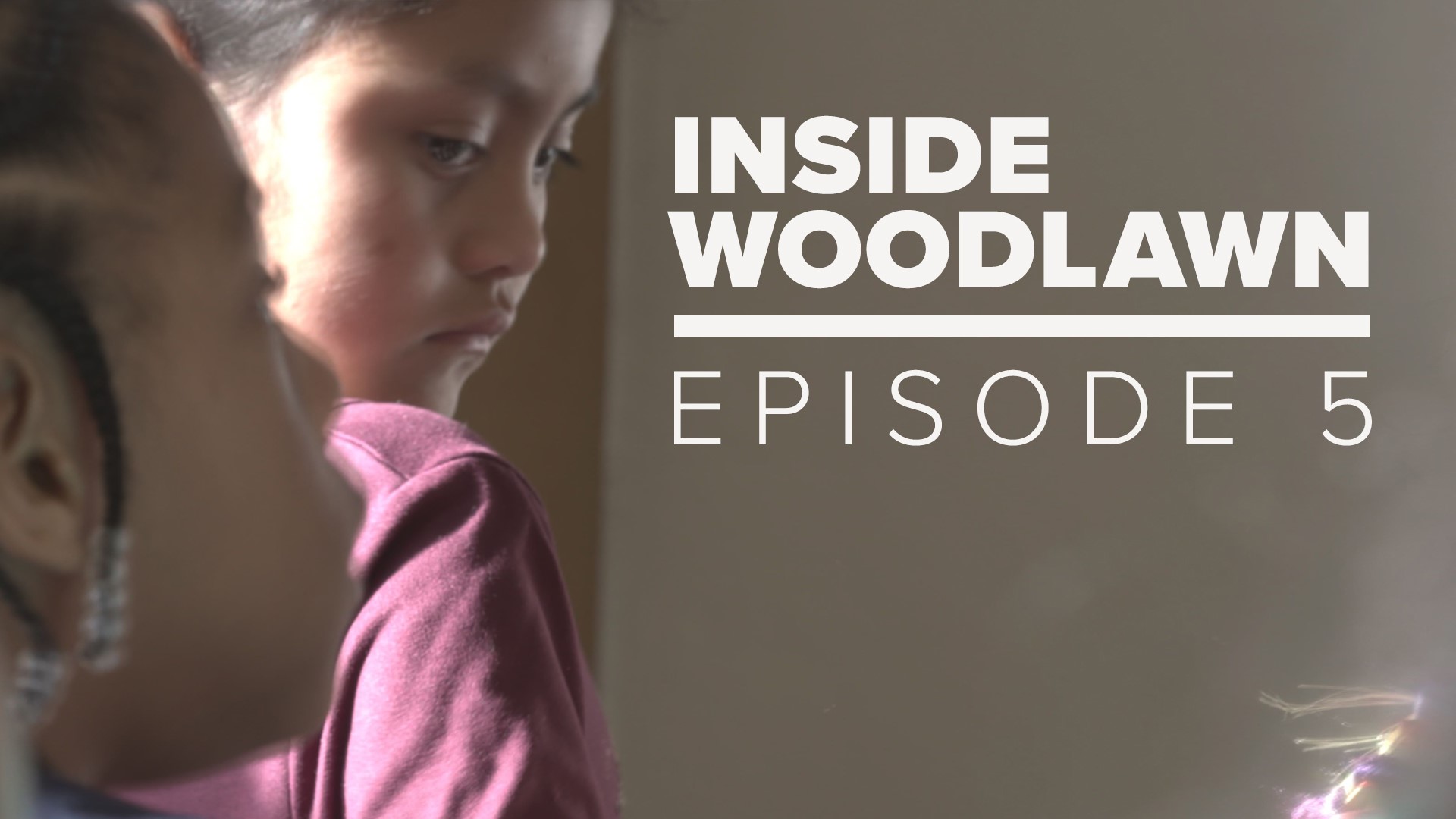 When first grade teacher Lionel Clegg saw his student Karen's chair was still empty a week after Christmas break, he knew something must be off with one of his best students.
"I didn't really think nothing of it outside of maybe she's either taking an extended vacation or maybe she's sick," Clegg said.
We never interviewed the quiet, bright 7-year-old during our year-long series about life at Woodlawn Elementary School.
We did get some video of her while filming in Clegg's class at the beginning of the year, laughing with her friends on school picture day and walking across the playground at recess.
"We had a back-to-school night. Karen was very shy. ... I didn't see her for the first 10 seconds because she's hiding behind her mother and was like a shadow. And then she finally came out behind and her voice was so soft-spoken and so quiet," Clegg said.
Clegg later learned Karen was hiding behind her aunt. Karen lived in Portland with her dad. Her mother lives in Guatemala, where the family is from.
Karen became more self-assured as the school year progressed, according to Klegg.
"One thing I say in my class all the time is that leaders aren't quiet, so I expect her to speak out. And she would always talk with her hand over her mouth, and I used to — she knew you can't answer a question with me covering your mouth. So, she got into the habit of doing that and I began to see that light shine in her and that confidence build in her before Christmas break," Clegg said.
Sandra Vasquez-Luna, the secretary at Woodlawn, could see Karen's confidence growing, too.
"I remember like it was yesterday when she came in to register, she didn't speak English, [her] dad didn't speak English. From last year to this year, this girl has come a long way. She got her English so quickly," Vasquez-Luna said.
Karen had been at Woodlawn since kindergarten.
"She had been with us already over a year, established herself as a great student, a student who was making a lot of progress," said Woodlawn Assistant Principal Alma Velazquez.
Where's Karen?
:
"It hit me just like a ton of bricks"
Karen, who recently won an award for most-improved student in Clegg's class, had never missed so many days of school in a row.
"After 10 days, our kids are kicked off our roster if they haven't attended school. So, I went to the office just to see, 'Hey, have we called her house yet?' Just to see if anything's going on or what the deal is," Clegg said.
Vasquez-Luna plays a big part in helping the Hispanic student population at the school. Twenty percent of the students at Woodlawn are Hispanic and 14% are learning English as a second language.
"I started reaching out to people on her emergency contacts and an aunt picked up, and she's the one that told me that [the family] got deported after their court hearing," Vasquez-Luna said.
She shared what Karen's aunt told her with Clegg.
"It hit me just like a ton of bricks," Clegg said. "I really couldn't think of anything but, you know, the things they may be caught in, in her family are going through. And that was hard."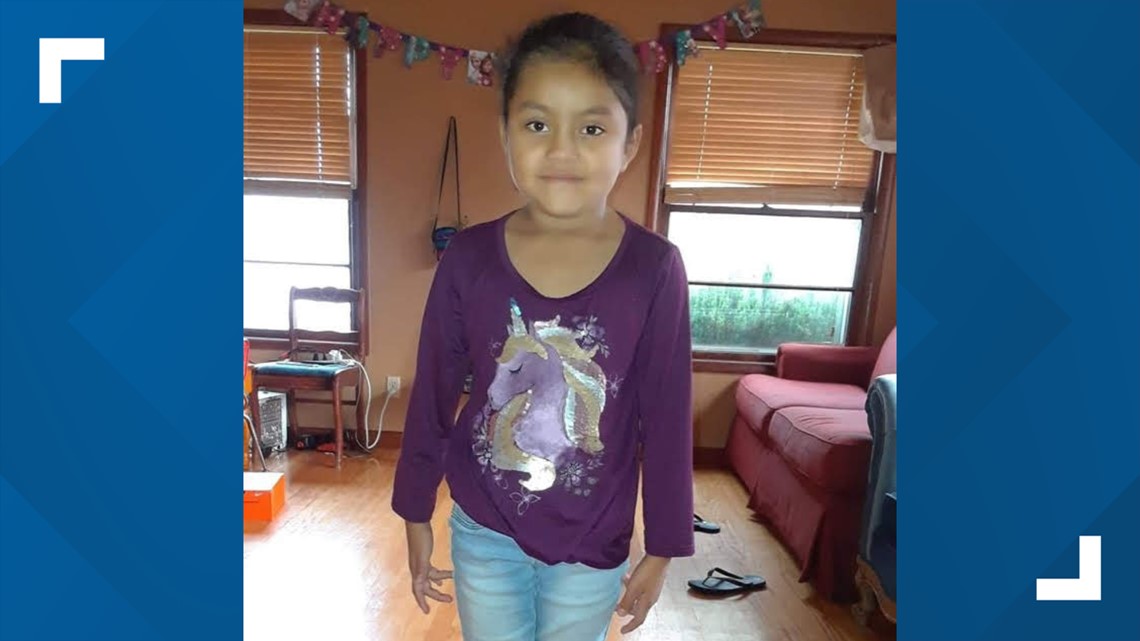 Hearing the word "deportation" struck fear inside many of the staff members at Woodlawn.
"It's never been that close to us. It's never been where kids had to question, wait, where did Karen go or what happened to Karen? It's hard on me," Vasquez-Luna said.
Vasquez-Luna was brought to the U.S. from Mexico as a baby. The DACA – or Deferred Action for Childhood Arrivals – recipient now has five kids of her own. Hearing about Karen being sent to Guatemala because of an immigration fight struck a chord with her personally.
"Am I next? When? How long will I have with my family? Just being a DACA recipient, I know I can be next," she said.
Velasquez could also relate to this family.
"This is a story that's personal to me. You know, my father was an undocumented immigrant, and so if it weren't for the fact that he took that risk, me and my family would not be here right now. So I understand very well that people leave their countries for several reasons because they have no other choice. It's not a risk that you ever take lightly," Velazquez said.
Clegg had to tell Karen's classmates that she wasn't coming back.
"I simply told him that she's going to another school and she won't be with us anymore. There were a lot of kids just in that statement alone, you know, that were upset," Clegg said.
Velasquez, who knew Karen's father and had talked with him several times, also called their home and spoke with Karen's aunt.
"They did share with me that the family had been ordered to leave and they left this month," Velasquez said.
What happened to Karen?
:
"This is not a unique story, sadly, that we lose children this way"
Every school in Portland Public Schools, including Woodlawn, has a clear policy about the immigration status of students: They don't consider a student's immigration status when admitting them to school. They will teach and protect every student in their school.
According to school board policy, ICE can't enter a Portland public school without notifying both the superintendent and district's general counsel in person.
Portland Public Schools was one of several districts across the country that passed similar resolutions in November of 2016 after President Donald Trump was elected.
If ICE officials were to show up at Woodlawn, the school would go into lockdown.
If a family member says a student was deported, school officials would not investigate further or have any real way of finding out more information.
Immigration proceedings are incredibly private. There is no public immigration court docket to check and no way to immediately access public records unless you know what's called someone's "A-Number" or alien number.
Because Karen is a minor, ICE spokeswoman Tanya Roman said she could not tell us anything about her. Roman did confirm that Karen's father, Miguel Gaspar, entered the country illegally in 2018 along the border between Mexico and New Mexico.
He was released by border patrol agents and was being monitored by immigration officials by phone and in-person checks. Roman said Gaspar was not deported but is currently going through immigration proceedings.
KGW learned at Gaspar's last two immigration hearings the judge ordered Gaspar leave the country on his own, but Gaspar was granted a continuance to stay temporarily.
Gaspar sent his daughter to Guatemala before the third hearing, which was scheduled for next month.
KGW was unable to confirm if Gaspar is still in the U.S. or in Guatemala.
It's unclear who Karen is living with in Guatemala or if she's been reunited with her mother. We reached out in Spanish to Karen's mother and father but have not heard back.
"There are immigrant children in every school. And so this is not a unique story, sadly, that we lose children this way," Velasquez said.
Velasquez knows people will say Gaspar did this to himself and to his daughter.
"I think people who speak that way haven't had the need to find a better place for the family. They haven't seen themselves in a situation where, you know, they had to do something because [they are] a mother. I am, like I said, an immigrant. I can't imagine that I wouldn't move everything for my child, that I wouldn't go to the ends of the earth to give her an opportunity that I thought she could have," she said.
For the staff at Woodlawn, it doesn't make a difference if Karen and her dad were deported, facing deportation, or left because the weight of the unknown was too much. Karen is gone and so is the person she could have been in the United States.
"I'm sorry this happened to her. ... I hope she's well," Velasquez said. "We really cared about her and ... we thought she was very special."
About Inside Woodlawn
KGW investigative reporter Cristin Severance and photojournalist Gene Cotton were granted remarkable access to spend the 2019-2020 school year chronicling life inside Woodlawn Elementary School in Northeast Portland. Their reporting offers a rich view of how teachers, administrators, school staff and parents overcome many challenges to serve students. Join us as KGW News goes Inside Woodlawn.