PORTLAND, Ore. -- The suspicious package arrived at the Portland Air Cargo Center in late November. It had been shipped from China in a small, yellow padded envelope. The label addressed to an Oregon man read, "Knitting Needle." Inside, federal postal inspectors said they discovered white powder. It was a version of the deadly synthetic opioid fentanyl, according to investigators.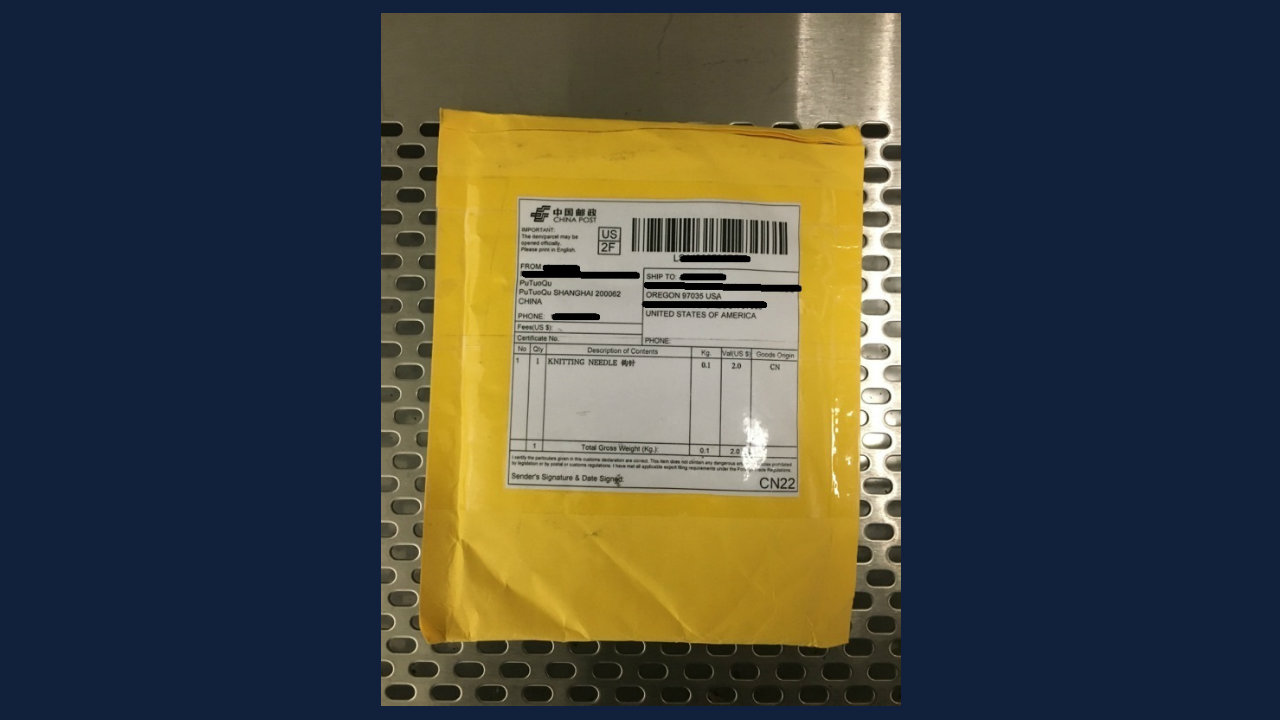 The recent case highlights the challenge law enforcement faces in tackling one of the worst drug crises in American history. Deadly synthetic opioids, like fentanyl, are being widely sold over the internet, then delivered by mail to doorsteps around the country.
"It's disturbing how open it is. How easy it is," said Brian Widener, assistant special agent in charge of Homeland Security Investigations for Oregon.
To help illustrate the problem, an undercover officer assigned to Portland Police drugs and vice division showed KGW how drugs are bought and sold on the dark web. Drug dealers can remain anonymous in these underground online markets.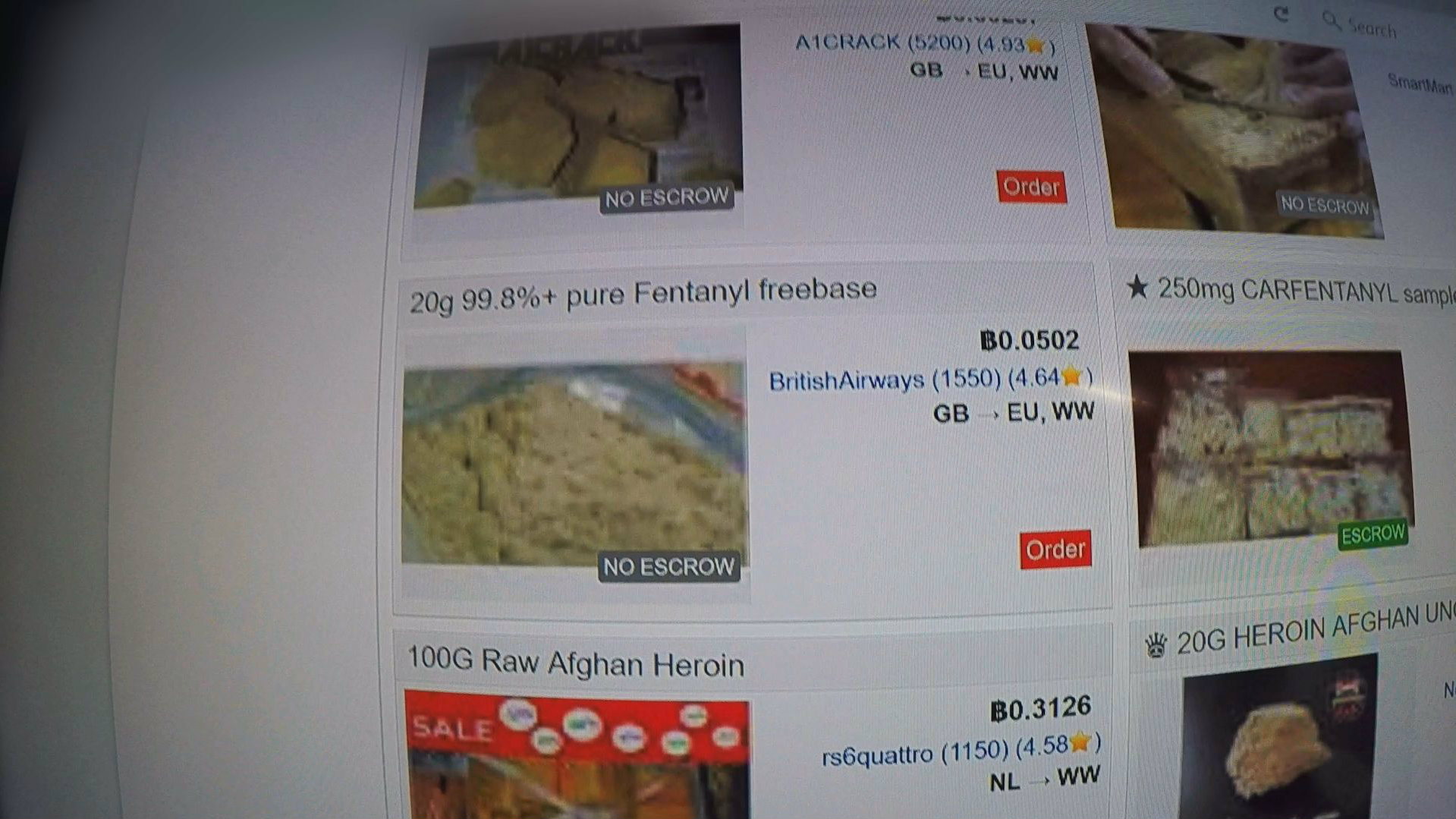 Brash sellers openly list prices for fentanyl. They include photos of the drug and even customer reviews.
"It's just like you are on eBay, Amazon or a legitimate marketplace. It is that blatant," explained Captain Mark Kruger of the Portland Police Bureau.
Online fentanyl sellers rely on cryptocurrencies such as bitcoin. These virtual currencies are not subject to traditional financial regulations, making detection by investigators more difficult, but not impossible, police warn.
"None of this technology is bulletproof," said Kruger.
The majority of illegal fentanyl smuggled into the U.S. is coming from China. Synthetic opioids are primarily trafficked in small packages through the mail. The increased volume in packages due to e-commerce provides cover for criminals to abuse the system.
In January, a U.S. Senate report detailed vulnerabilities in international mail. The report explained how the U.S. Postal Service should use a bar code on packages with information about the sender, the recipient and what is in the package to help crack down on illegal shipments of drugs.
Investigators say because of illegal online sales, synthetic opioids like fentanyl are now available to tens of thousands of customers who would not otherwise have access to them.
"These kids don't have to go out on dark street corners in seedy parts of town to buy narcotics," explained Widener. "They can just order it online."
Because of their potency, synthetic opioids have now surpassed heroin and prescription painkillers as the deadliest drugs in the U.S. They killed more than 19,000 Americans in 2016.
In Oregon, synthetic opioid overdose deaths have not reached the levels seen elsewhere. Health officials and police fear that could change.
"We certainly have seen a steep increase in the number of fentanyl derivative deaths in the last four years," said Dr. Karen Gunson, Chief Medical Examiner for Oregon State Police. Gunson said there were more than 50 fentanyl-related deaths in Oregon last year.
Just a few flakes of fentanyl can be fatal.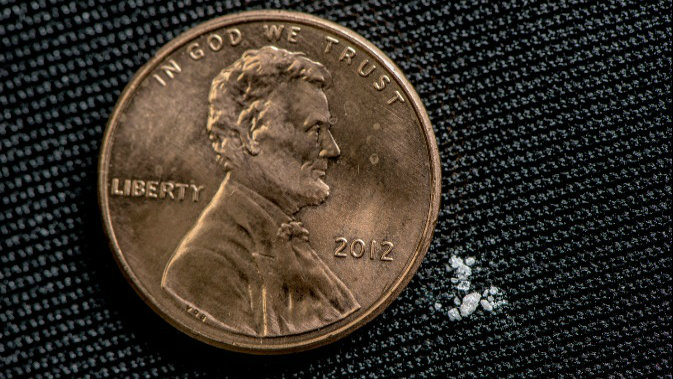 Fentanyl is 50 times more potent than heroin and 100 times stronger than morphine, according to the U.S. Department of Health and Human Services.
Investigators say the people using synthetic opioids are not your typical street user. They're often younger, tech savvy and more affluent.
"It could be your 16-year-old daughter or 17-year-old son who is involved with these drugs," said Kruger. "It seems like a different class of folks getting into these synthetic opioids."
Often, the toxic powder is mixed with other drugs in a pill form.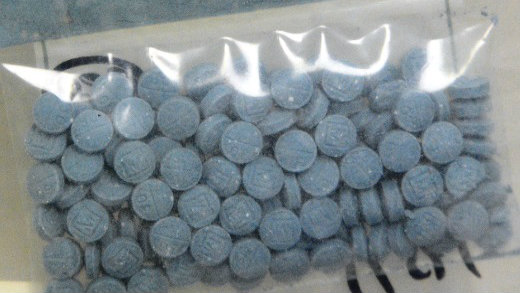 "When they are buying these things, they think they're getting one thing, but in reality they have no idea what's inside the pill that they're getting," said Kruger.
Portland police, along with federal investigators in Oregon, cracked down on the trade by untangling several distribution networks.
After an overdose death, investigators try to figure out where the fatal dose came from. They retrace the path of that deadly drug from the victim to the dealer to the distributor.
"Our investigations are leading to cases throughout the U.S. and the world for that matter," said Widener.
Members of Portland Police Bureau drugs and vice division, along with Homeland Security Investigations, the U.S. Postal Inspection Service and federal prosecutors in Oregon were recognized with a national award for helping to bring down a dealer selling fentanyl on the dark web.
The investigation started in May 2017 after two fatal drug overdose cases in Oregon involving fentanyl. Investigators were able to link the Portland deaths to a man in Philadelphia. Henry Koffie, also known as 'Narcoboss', operated a nationwide distribution network, according to federal prosecutors. Koffie is currently in the Multnomah County Jail facing federal drug charges.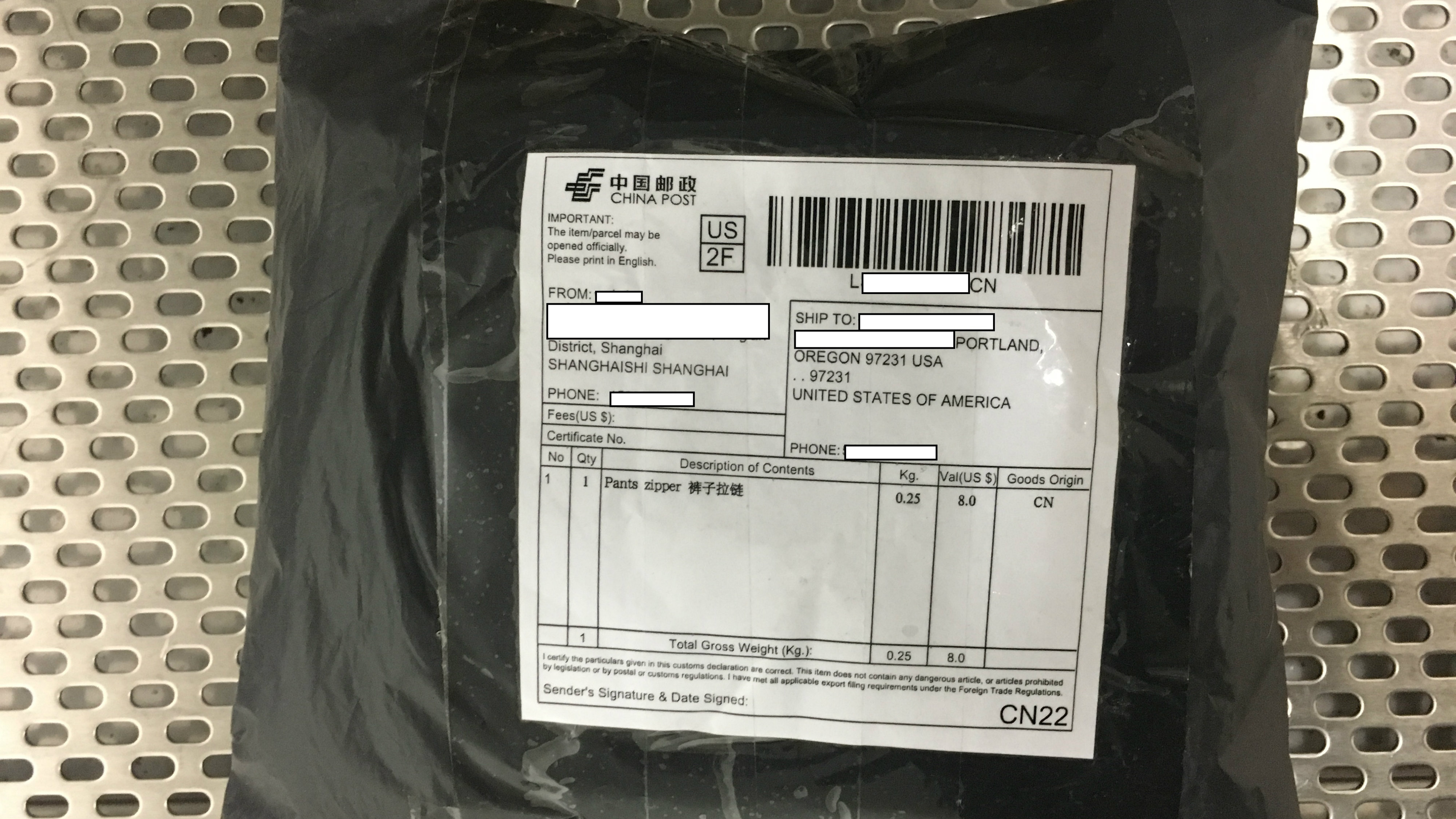 In October, a joint investigation between the U.S. Attorney's Offices in Oregon and North Dakota resulted in the indictment of a Chinese national. Jian Zhang, 38, was charged for a series of crimes related to the alleged exportation of fentanyl from China to the U.S.
The flow of synthetic opioids, including fentanyl, continues.
In November, a U.S. postal inspector intercepted that package from China marked "Knitting Needle."
Jospeh Caruso, 33, is charged with importing the deadly drug. Prosecutors say the Lake Oswego man is also under investigation for his alleged link to an overdose death in Wisconsin. Caruso declined to comment outside the federal courthouse in downtown Portland after a hearing in January.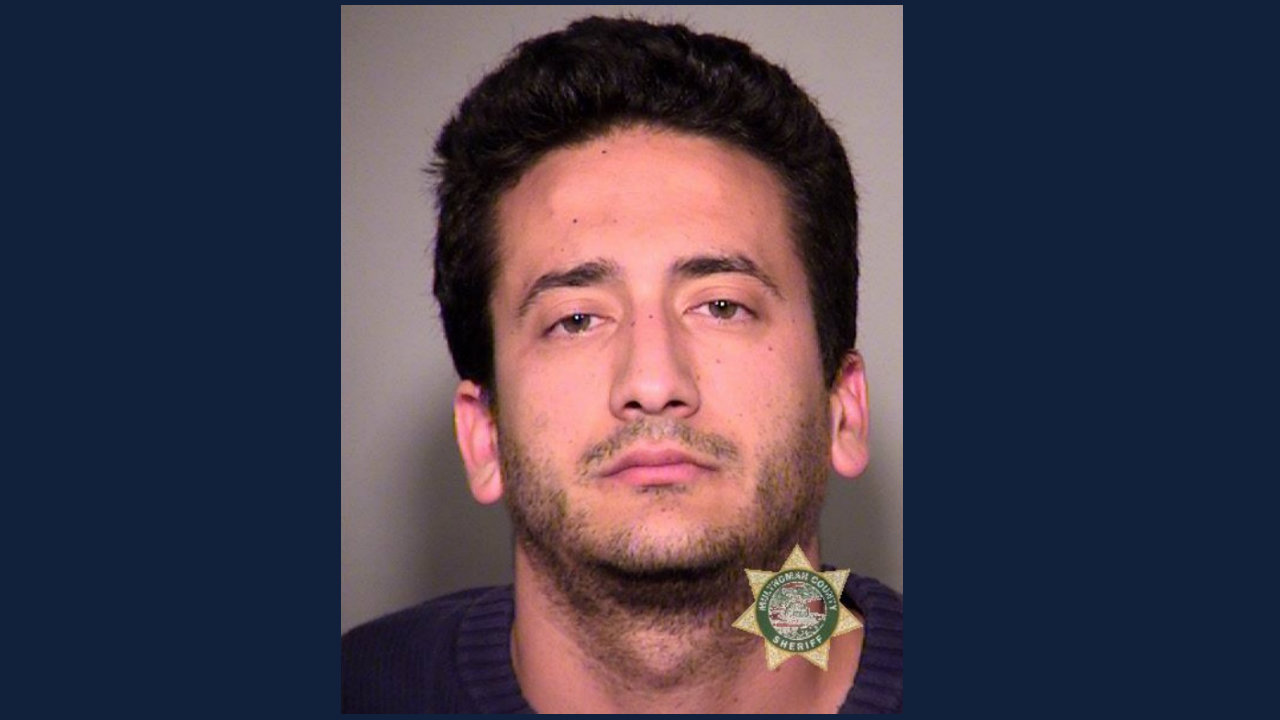 Police admit, there is no silver bullet that can be used to knock out this deadly trade on the dark web.
"There is no way that law enforcement is going to arrest our way out of this problem," said Widener.
Investigators say the community must tackle demand and provide treatment. There should also be greater awareness about how young people are buying these deadly drugs online, then having them delivered by mail.
"Parents need to be involved in what their kids are doing," said Widener.