PORTLAND, Ore. — He knows it might sound a little sappy, but James Sands says he felt an emotional attachment to his car.
"It was fast and it was fun, it felt classy, kind of James Bond-ish if you will," Sands said about his Mercedes-AMG GT S Edition One.
"That was the car on our first date, and it was kind of special for sure," his wife Alexa Sands added as the two reminisced in their Portland apartment.
They were sharing memories of the Mercedes because in late April, the car was involved in a street racing crash and likely totaled — but Sands wasn't driving it.
In the latest high-profile example of Portland's street racing culture, a 21-year-old illegally got his hands on the rented Mercedes supercar, spun out, and crashed into a parked Jeep near the Portland International Airport cell phone waiting lot.
"I never really put it together that people would be renting other people's cars and being that reckless with them, that's not even something that really crossed my mind," James Sands said.
James Sands had rented out his Mercedes on the car-sharing app Turo, which he describes as "Airbnb for cars." The app allows people to rent cars from private owners, providing a short-term ride. The car's owners can make a few hundred dollars a day.
Sands said he knew the risks, but he had friends who have been renting out their cars for a while without issue and making good money, so he tried it.
He set up his first rental with a woman who met the restrictions set through the app — she was at least 30 years old, had a valid driver's license and insurance, agreed to mileage limits, and more.
Later that same night, the renter's son, 21-year-old Samuel Ursu, crashed the Mercedes near the airport, an area under Port of Portland jurisdiction. Port of Portland Police Department body camera video shows Ursu telling an officer that the car is a Turo rental and pulling up information about it.
The responding officer's police report describes about 30 "juveniles" that were "laughing, yelling and taking photos" when he arrived.
The officer wrote that Ursu was driving in a "careless and reckless manner" and that the Mercedes' license plate appeared to have been "recently removed."
The report says "the area the collision occurred is a high traffic area for illegal street racing."
Ursu was cited for reckless driving and driving without a license. He previously failed to appear for other traffic-related charges in Multnomah County court, including speeding and driving uninsured.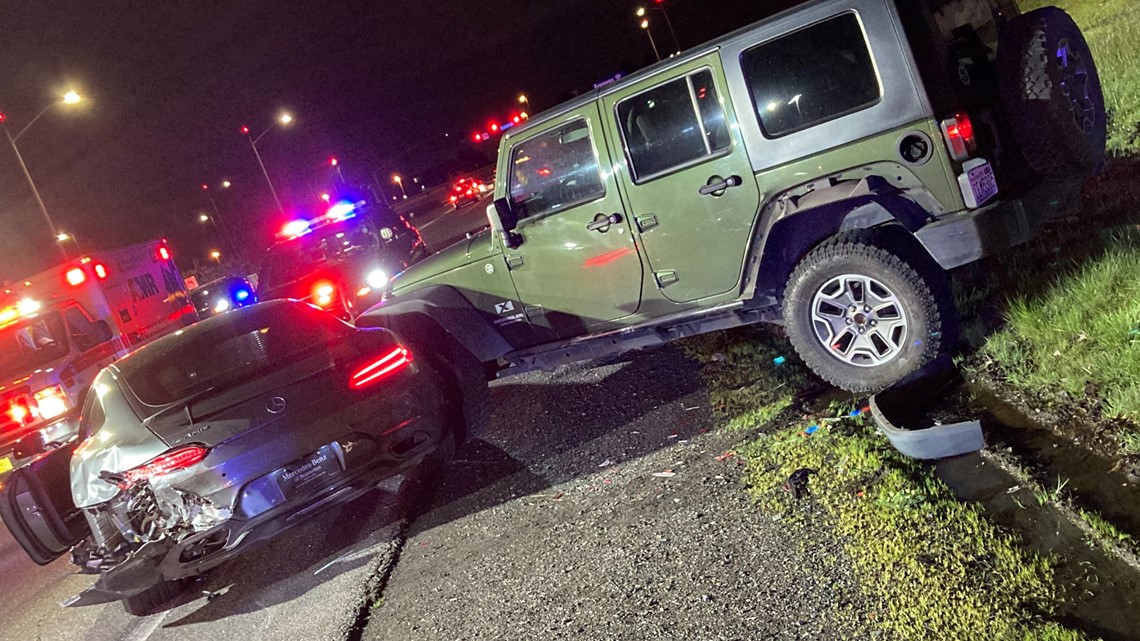 James and Alexa Sands found videos of the crash posted on three public Instagram accounts. The videos show Ursu crashing into a Jeep that was parked on the side of the road, where Charlie Beatty was sitting in the driver's seat.
"I mean, I wasn't there even three minutes, I don't think, and I hear screeching and then just kaboom," Beatty said.
Beatty had driven to the airport to pick up his daughter and pulled over to check a text. He said the cell phone waiting lot was full. Then he felt the crash.
"Everybody's videoing and taking pictures and I'm just sitting there going, 'I'm in a Fast and the Furious scene or something,'" he said. "I thank God nobody was hurt, to be honest with you."
James Sands and Beatty are left dealing with a mess of an insurance claim, involving their own insurance companies and Turo's insurance company.
For Sands, it's a $2,500 deductible, a likely-totaled dream car, and a realization of how little power he has to seek damages from the renter or her son.
"It just is laughable, there's no repercussions and the part that really got me is when I was asking [Turo] about my options they're like, 'if you go after them, we'll fine you.'"
Per Turo's terms of service, Sands waived the right to sue another Turo user when he signed up for the app. Plus, filing a lawsuit against Ursu would allow Turo to charge Sands $5,500 in liquidated damages.
Simply put, the company wants to protect its renters.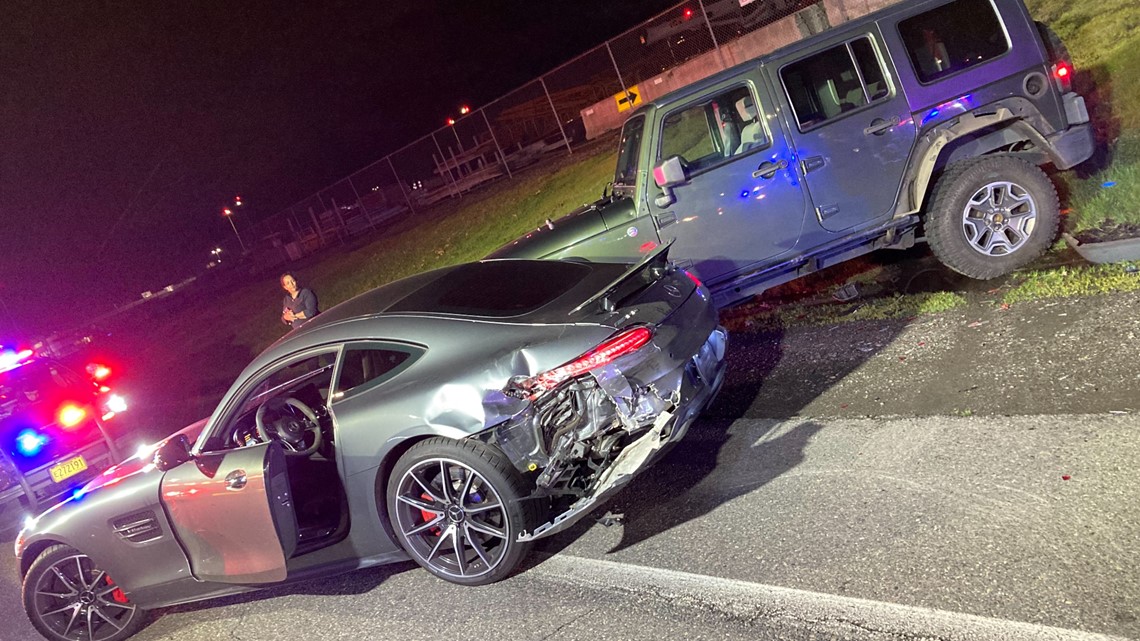 "It's just a loss," Sands said. "I can't think of a way of where it's a win other than by letting other people know that it's probably not the best idea."
Alexa Sands said she would actively tell people not to use Turo after their experience.
A Turo spokesperson told KGW that it removed the renter from the app and will cover costs related to the crash, saying "we stand by Mr. Sands and we will do everything in our power to resolve his damage claim as quickly as possible."
James Sands lamented that his first Turo rental ended like this.
"Didn't even get another trip," he said.'
It's unknown whether the incident was a unique situation or if renting supercars for street racing has happened before in Portland. The Portland Police Bureau told KGW that the officers supervising street racing missions haven't documented this type of action yet.
"This isn't to say it isn't happening, just that we haven't found this to have happened with the few people we've arrested," a PPB spokesperson said.
PPB has been stepping up its street racing enforcement in recent weeks. On May 5, officers arrested 5 people, seized 6 cars and issued 33 citations in a street racing crackdown. Four of the five people arrested were between the ages of 18 and 22.
A Port of Portland spokesperson said the port has received calls related to street racing in the same area as the Mercedes crash three times over the last six months.