ELLENSBURG, Wash. — A Washington state medical board has suspended the license of an Ellensburg doctor who was at the center of a KING 5 investigation for selling COVID-19 vaccine waivers to help workers dodge a state vaccine mandate.
Elperin's license was previously restricted in December after the board accused the doctor of signing COVID vaccine exemptions for four first-time patients in August without charting or specifying a medical condition to justify them. Under that restriction, she wasn't allowed to write new medical vaccine waivers but she could still practice medicine.
The suspension is based on the allegations related to vaccine waivers, plus new charges involving five additional patients who saw the doctor between 2019 and 2021, according to state disciplinary records filed last week.
State health regulators accuse Elperin of keeping "scant and inaccurate" medical records for an insulin-dependent diabetic patient with high blood pressure, who has a history of hospitalizations for possible strokes and seizures. They claim Elperin certified the patient for a commercial driver's license without any medical justification, and she advised him to discontinue medications without documentation or clarity, records show. The board also claims Elperin didn't comply with opioid prescribing regulations for high-risk chronic pain patients, including patients who reported a history of opioid abuse.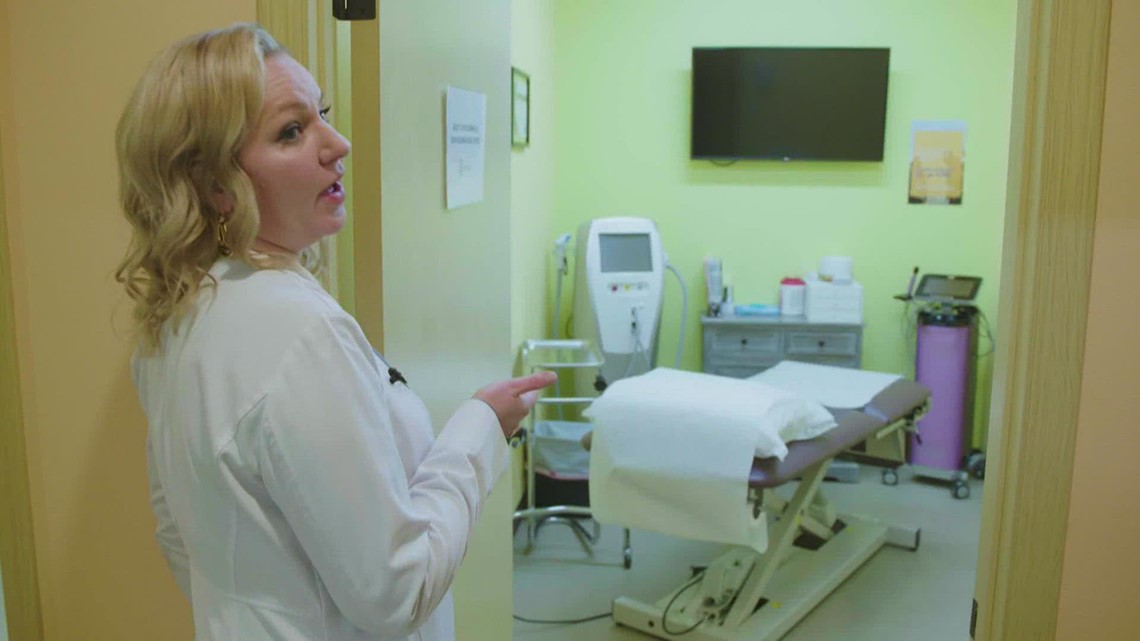 Elperin has 20 days to request a hearing to contest the new charges. The charges filed against Elperin in December are currently being contested, according to the state board.
Elperin, who owns Awake Health in Ellensburg, cannot practice in Washington until the new charges are resolved.
The doctor did not respond on Wednesday to requests for comment.
The latest disciplinary action against Elperin follows a 2021 KING 5 investigation, which revealed she repeatedly signed and sold COVID vaccine and mask exemptions to residents across Washington state, in some cases with no questions asked.
Elperin issued mask and vaccine exemptions to four undercover KING 5 journalists throughout the fall of 2021, without asking if they had a qualifying medical condition that precludes them from getting the vaccine, in exchange for a cash fee.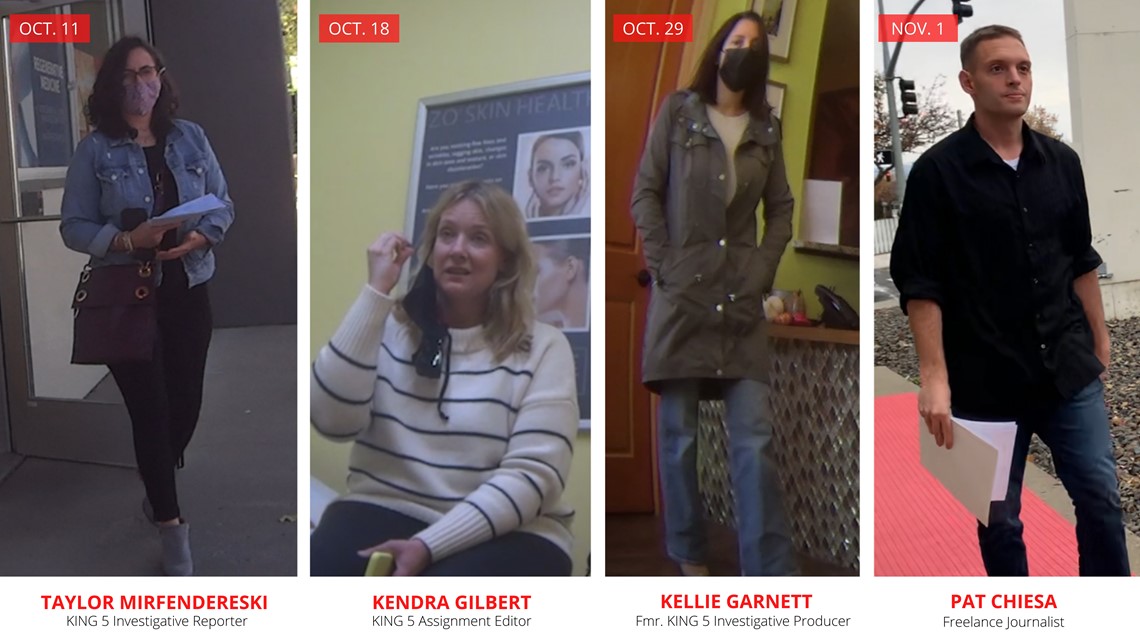 Elperin at the center of eight state investigations
In June, another KING 5 story revealed Elperin is the subject of eight open Washington state Department of Health (DOH) investigations, based on a series of other allegations that former employees and patients lodged against her.
According to a KING 5 review of more than 1,800 pages of state investigatory records, Elperin faces accusations that she abused alcohol and prescription drugs before treating patients, forged prescriptions, sexually harassed her employees and pretended to shoot staff with a loaded handgun she carried around her medical practice.
Those allegations are not included in the disciplinary records that suspend her medical license, but state officials say they continue to investigate the claims.
Katie Pope, a DOH spokesperson, said the department has received and reviewed 34 complaints about Elperin, closing 26 of them without action. She declined to discuss the details of the eight investigations that remain open.
Newly-obtained state records show at least one of the open complaints against Elperin came in April from the executive medical director of the Washington Physicians Health Program. The organization provides confidential assistance to health care providers "with medical conditions that may affect their ability to practice safely."
Citing an assessment and toxicology testing, Dr. Chris Bundy told DOH that he determined Elperin "may be unable to practice safely due to physical and/or mental impairment and impairment due to alcohol or other substance abuse," according to the complaint.
It's not clear, based on investigatory records reviewed by KING 5, if Elperin responded to the complaint.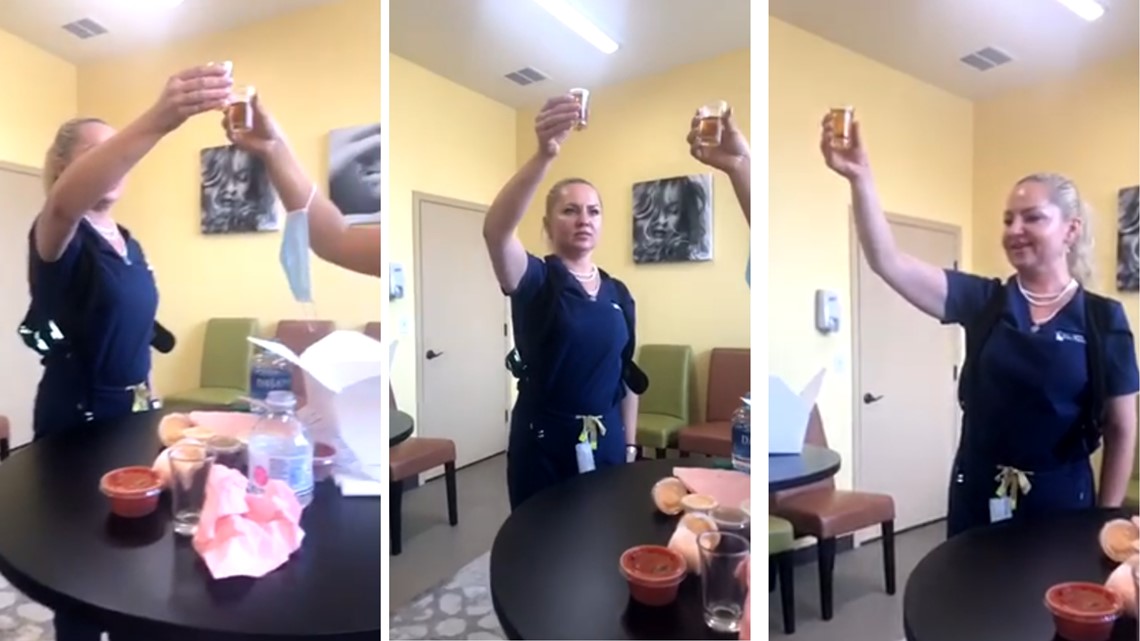 Experts say medical board slow to act
Prior to the news of Elperin's summary suspension, the Board of Osteopathic Medicine and Surgery faced criticism from Elperin's complainants and multiple experts who specialize in how medical boards respond to allegations of misconduct.
They questioned why the medical board did not exercise its power to suspend Elperin's medical license months ago, given the mounting evidence provided to state regulators and the serious allegations that she put the safety of patients and her staff at risk.
In order to suspend a physician's license, under state law, Washington's medical boards must demonstrate it's "more probable than not" that the provider poses an "immediate threat to public health and safety." But, experts said, many of the country's medical boards are unlikely to suspend licenses unless a patient dies or is injured as a result of a provider's actions.
As soon as state officials receive a complaint against any Washington medical professional, they have deadlines outlined in state regulations: 21 days to evaluate the allegations, 170 days to investigate, 140 days to decide whether to bring charges and 180 days to complete hearings.
The oldest active investigation into Elperin's conduct has been open for more than 377 days, according to state records.
That probe, launched in September 2021, stems from the patient's complaint that Elperin treated patients while "visibly high" and that she misprescribed medications under friends' names.
"Some investigations are more complex than others, and they can take longer," Pope, the DOH spokesperson said. "The department moves forward with cases as quickly as possible. Every case is unique, and there are a lot of variables that can affect the length of time that it takes to complete an investigation."