PORTLAND, Ore. — My cellphone rang and displayed "No Caller ID." I'd been waiting for an important phone call, so I answered. It was a scammer.
"You're getting a certified insurance check because of the corona, that's the COVID-19," explained the man on the phone, who identified himself as John Bill.
The caller claimed to be from the United States government, which clearly wasn't true. The government won't call you out of the blue offering to send money for your economic stimulus payment or a government grant.
"This has been sent from the federal, the Better Business Bureau," explained the man.
After listening to his scheme, I explained to the caller that I was an investigative reporter for KGW. I'd be reporting his scam to the federal government and planned to share my experience with others, so they wouldn't be cheated by this unknown fraudster.
With millions of Americans out of work and hunkered down at home, fraudsters are using the coronavirus to try and cheat people out of money.
"Scammers follow the news like the rest of us. They are opportunistic," warned Chuck Harwood of the Federal Trade Commission.
The FTC has received 311 coronavirus-related complaints in Oregon, according to agency data from January to April 20. Consumers in Washington had 473 complaints. More than half of the complaints involved some type of fraud by phone, email or social media.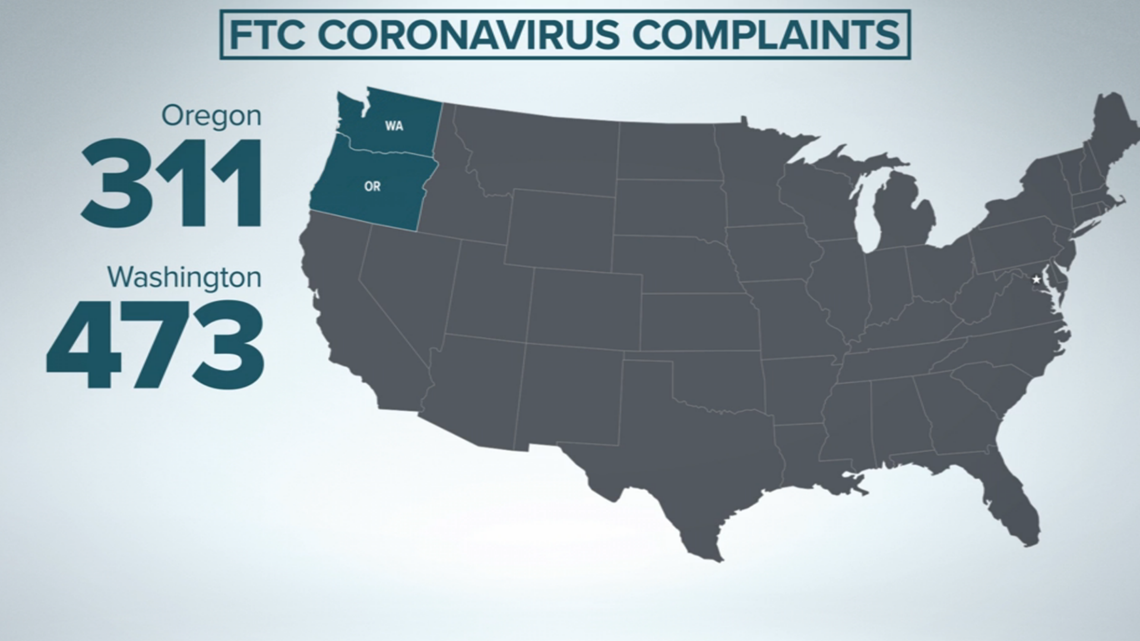 Many of the tactics used by scammers, including robocalls, are not new. They've just been freshened up by mentioning coronavirus or stimulus payment.
"Typically, what they're trying to do is steal the money, or steal part of the money or steal the information that you use to get that check or that payment," explained Harwood.
The FTC emphasizes that the government will not overpay and ask you to return money. Government agencies, like the IRS, will not contact you by email, text message or social media to gather or verify personal or financial information.
And if you get a suspicious call, hang up. I did.