PORTLAND, Ore.— Hundreds of pages of confidential legal documents were found in a recycling dumpster in Hillsboro. The papers included tax returns with social security numbers, printed copies of emails and sensitive client records.
"I was appalled that this information was just sitting there," said Melissa, who asked that KGW not use her last name. She works at a nearby business and found the documents in a shared recycling dumpster outside a Hillsboro strip mall.
"I took out my recycling and all these law papers were just sitting on top of the boxes," said Melissa. "This could be a gold mine in the wrong hands."
Many of the documents appeared to be associated with a law group that has an office nearby. Melissa said she called and emailed St. Andrew Legal Clinic in Hillsboro, but didn't hear back.
KGW inspected the recycling dumpster in late May, just days after Melissa discovered the legal records and notified the law office. Most of the documents had been removed, although KGW found a few legal records and receipts still in the open dumpster.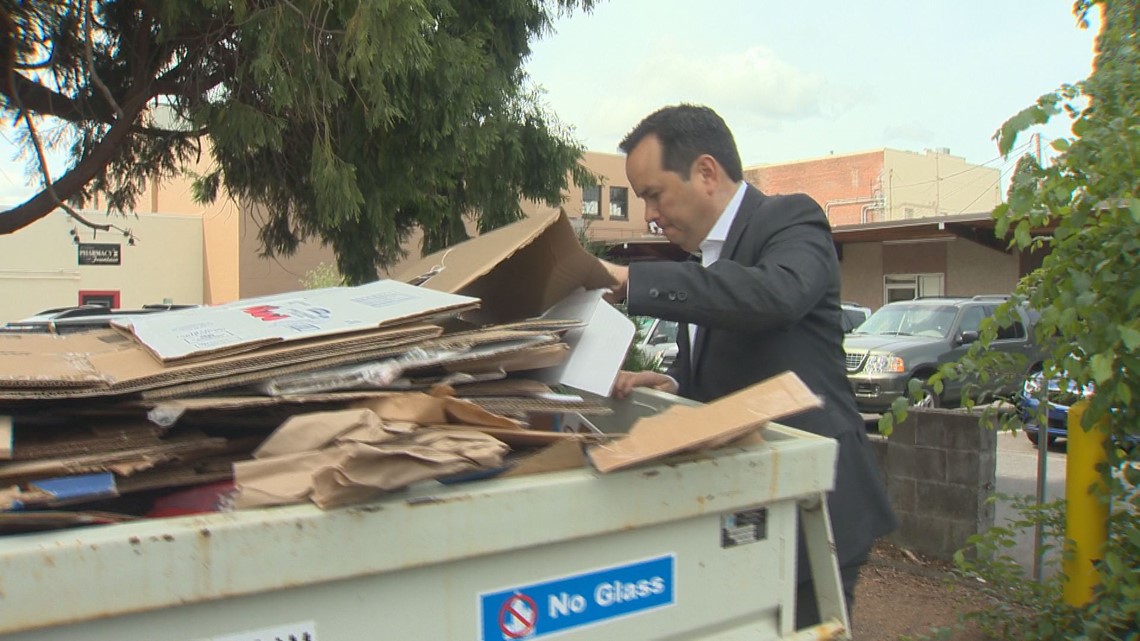 One form titled "Intake Sheet" included the name of a client, contact information, the client's current salary information, estimated retainer and attorney's fees, along with a description of why the person needed legal assistance.
KGW located the Portland man and returned his confidential information.
"It's upsetting to know that all of my personal information is not being disposed of properly," said Brendan, who asked that we not use his last name.
KGW handed over the remaining documents to St. Andrew Legal Clinic's executive director.
"We have systems in place to shred all documents that have confidential information but as we found out no system is immune to human error," said Kevin McHargue of St. Andrew Legal Clinic.
The executive director of the law group explained an office cleaning crew inadvertently dumped overflow shredding bins into recycling.
"Our best estimate is that no more than 10 clients' information was affected," said McHargue.
St. Andrew Legal Clinic is a nonprofit organization that provides family law services for low-income people. The law group has offices in Hillsboro and Portland.
"We take this very seriously because every business, especially law firms, have to be vigilant about protecting their clients' information," explained McHargue.
The Oregon State Bar Rules of Profession Conduct requires that lawyers make "reasonable efforts to prevent the inadvertent or unauthorized disclosure of, or unauthorized access to, information relating to the representation of a client."
The executive director of St. Andrew Legal Clinic said steps are being taken to avoid mistakes in the future.
"We need to know at every step of the process where the documents are until they are finally destroyed, and we need to stay on top of that all the way through," McHargue said.