PORTLAND, Ore. — Teachers, administrators, parents, and lawmakers across Oregon are singing the same song: classroom disruptions are at crisis levels.
Investigative reporter Cristin Severance has been investigating this problem for months.
It has all culminated into an hour-long brainstorming session between teachers, administrators, parents and lawmakers about what is going on and possible solutions.
Some highlights from the discussion: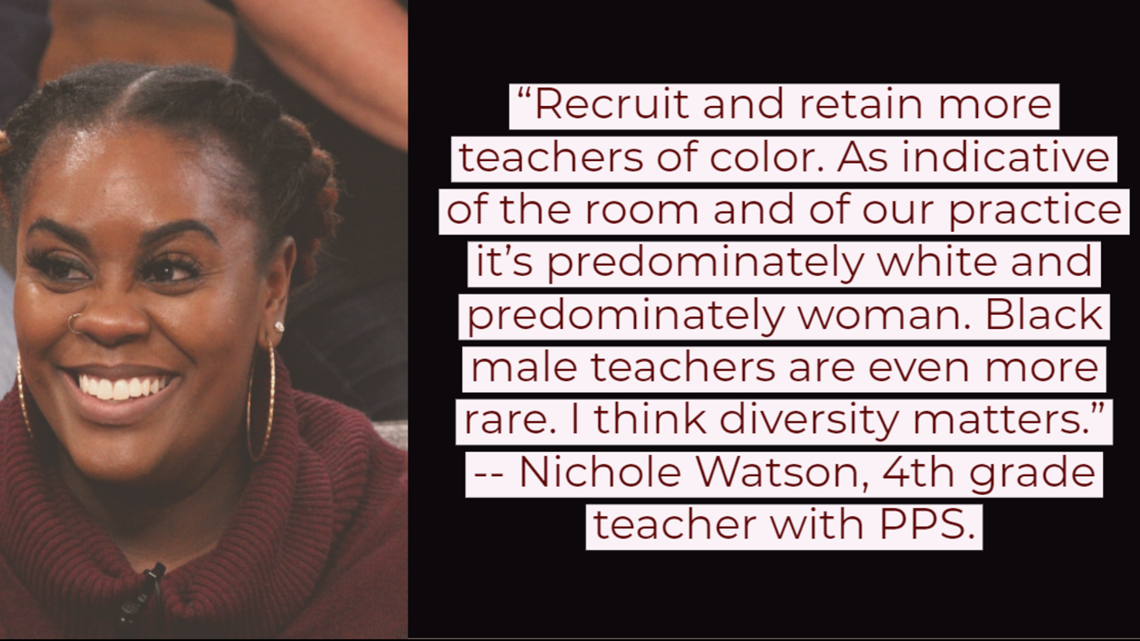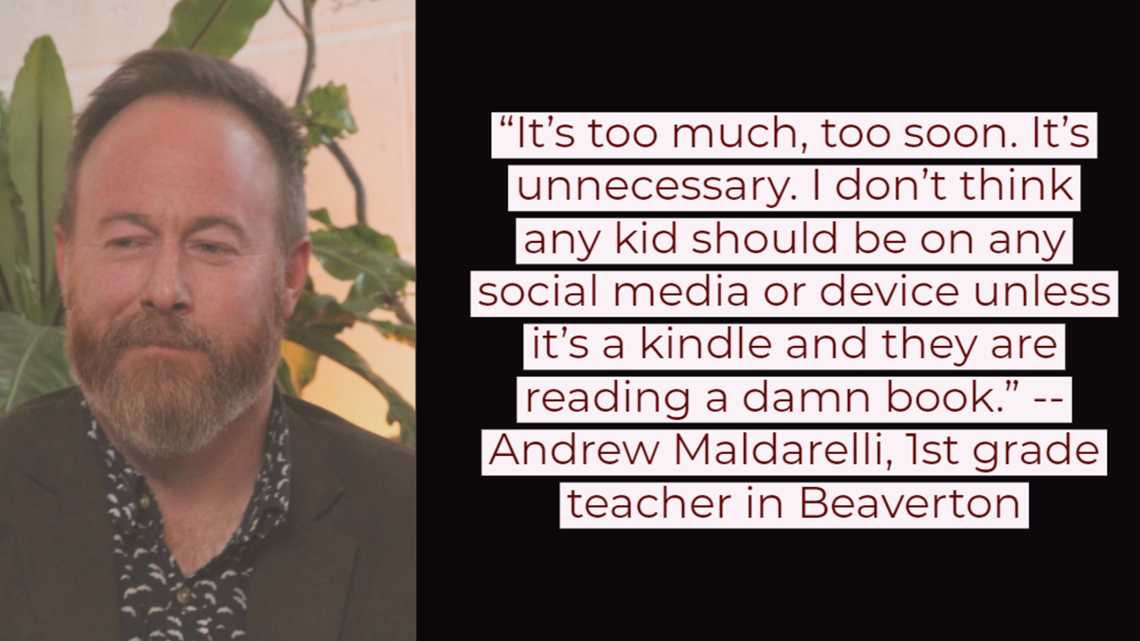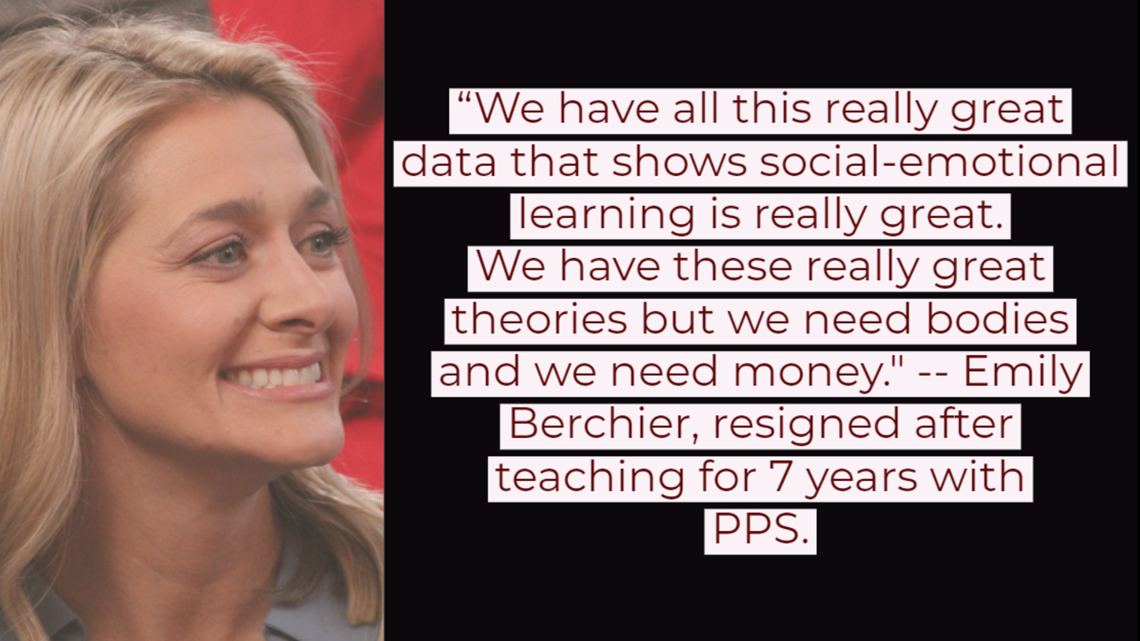 We wanted to guide you through our past reporting on this issue. We started in February by talking to teachers about their experiences in the classroom:
Eight elementary school teachers shared stories of commonplace violence, flipped chairs, tables, destroyed rooms, and hours of valuable learning time lost.
Teachers said the inability to touch students, to guide them to safety, to restrain them unless there is an imminent physical threat, limits their ability to deal with the issues.
Interpretation of current legislation has forced teachers to leave a student in crisis alone in a room while removing all other students away from perceived danger.
The teachers said they had been dealing with issues like this for several years and the problem has continued to grow.
Lawmakers said that the interpretation of the law, intended to protect special needs students from being mistreated, was being misinterpreted.
Pending legislation in the Oregon Legislature would give teachers back some agency when it comes to dealing with students in crisis.
That same week, the Oregon Education Association released a report and called the outbursts, "A Crisis of Disrupted Learning."
The report called the situation a community issue and suggested "wraparound care" to deal with outside-of-school trauma students may be dealing with.
It cited class size and the need for mental health professionals as contributing factors to the crisis.
We spoke with parents next:
We sat down with Alisa Sherman, the mother of a child struggling with disruptive behaviors at school. Sherman argues there are not enough resources at the schools to help students.
It's a sentiment echoed by teachers.
Teachers feel so passionate about the lack of funding and resources for their classrooms despite these crisis level outbursts becoming commonplace teachers took to protesting, marching, and making their voices heard in public forums.
More than 60 teachers presented a list of demands and stood in line to be heard at a legislative hearing in Portland. Their demands included:
• $4 billion in new education funding.
• Progressive and equitable taxation.
• Improve student living conditions.
We talked to para-educators who sued several local school districts over the abuse they say they suffered in classrooms and the lack of action by school officials to help them.
One man told us how he was sexually assaulted and abused by students for years and took legal action after they did not receive help or reprieve from the school system.
Some teachers didn't take to marching or suing; they felt their only option was to leave a profession they loved.
We spoke to two teachers who felt they had no choice but to leave a profession they were passionate about. Both former teachers said that the lack of support and student outbursts contributed to their leaving.
"The worst thing is caring about kids so deeply and seeing them in crisis and not being able to help. It's an awful feeling," said Emily Berchier.
And after reporting on these stories, an outpouring of support came in from teachers and parents around Oregon.
KGW has interviewed dozens of teachers and school administrators about an increase in verbal, physical and sometimes violent disruptions in Oregon and Southwest Washington classrooms. We've received emails from hundreds of additional teachers who tell similar stories. Many teachers say they don't have the proper training, support or resources to deal with this disruptive behavior. The teachers don't blame the kids, pointing out that many students have suffered trauma in their lives; however, they say the current law makes it difficult to handle these incidents effectively. In many cases they are forced to clear all other students out of a classroom until a disruptive student can calm down. We will continue to tell these stories and push for answers from lawmakers and school officials.
Do you have a comment or idea related to our Classrooms in Crisis coverage? Please emailcallcristin@kgw.com