PORTLAND, Ore. -- A KGW investigation found dozens of delivery trucks and commercial vehicles parked illegally in disabled spaces.
"It is not their spot. It is designated for people who actually need it," explained Nickole Cheron, disability equity coordinator for the city of Portland.
In one case, a FedEx truck was parked in a disabled space in Northwest Portland. The parking spot was clearly marked with a blue sign, identifying it as reserved for people with disabilities.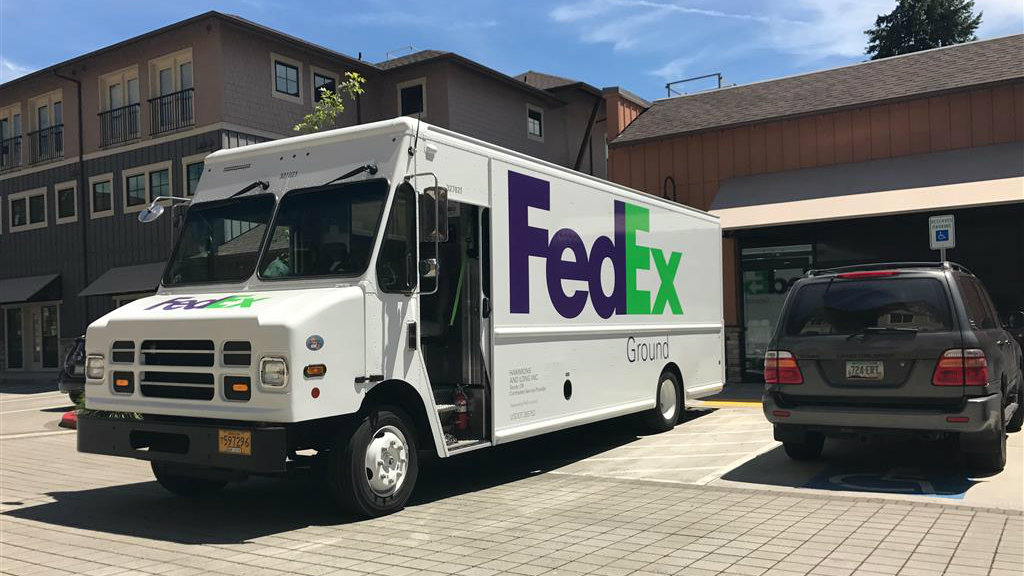 In another case, a UPS truck was parked right on top of a blue and white pavement marking showing a wheel chair.
KGW spotted a Jimmy John's delivery driver park in a disabled space at a strip mall in Tigard. He declined to comment.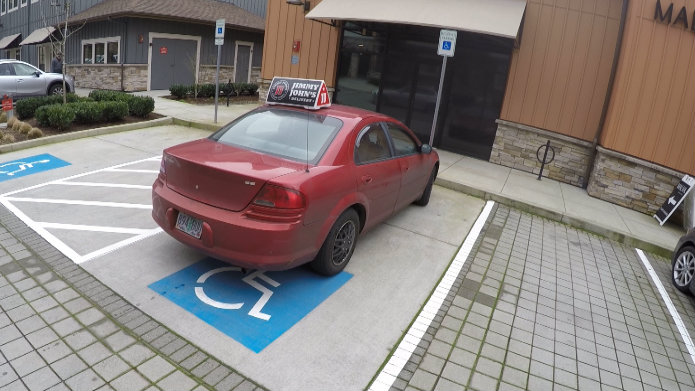 "That is essentially is saying 'Look, I know this is a spot for somebody else, for disabled people, but I'm going to be just a minute so they can just wait," said Dan Payton. The Tigard man started documenting incidents after seeing one commercial driver after another parked illegally. His photographs show a U.S. Postal Service truck, a Domino's pizza delivery vehicle, a private security guard, FedEx, UPS and a commercial moving truck all parked illegally in disabled spaces.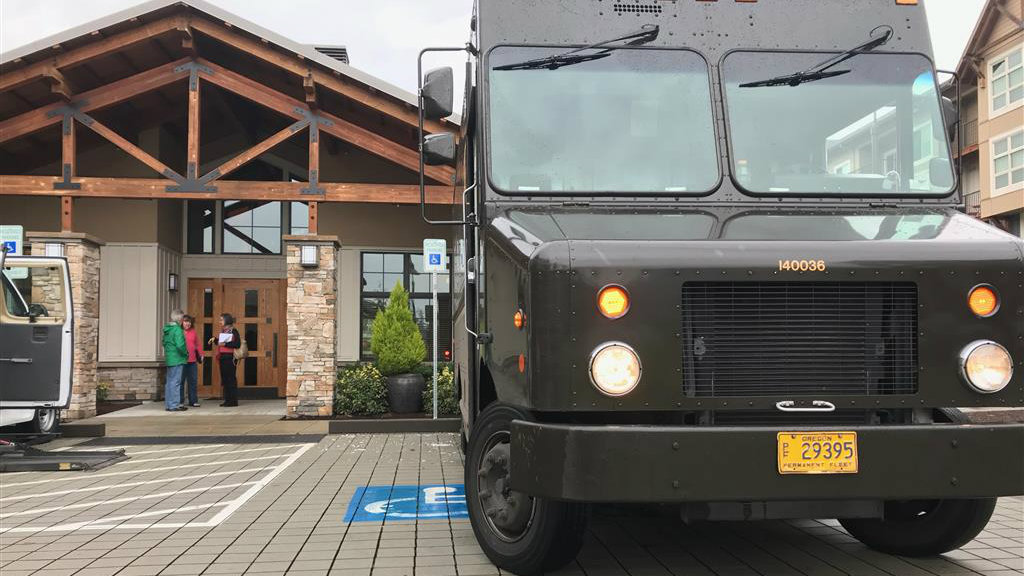 "I started to realize this is an issue," Payton.
In response to a public records request, the city of Portland provided a database of every vehicle cited for parking in a disabled space over the past year. KGW analyzed the 1,868 parking tickets, then cross-referenced the data with Multnomah County court records which included photographs of illegally parked vehicles.
Last year, 31 commercial vehicles including a FedEx truck and a UPS truck were cited for parking in a disabled spot in Portland.
Five government vehicles, including cars owned by the city of Portland and Multnomah County, were ticketed for parking in a disabled spot.
"I think there is some ignorance and laziness," said Payton, who relies on disabled parking spaces to safely get in and out of his vehicle.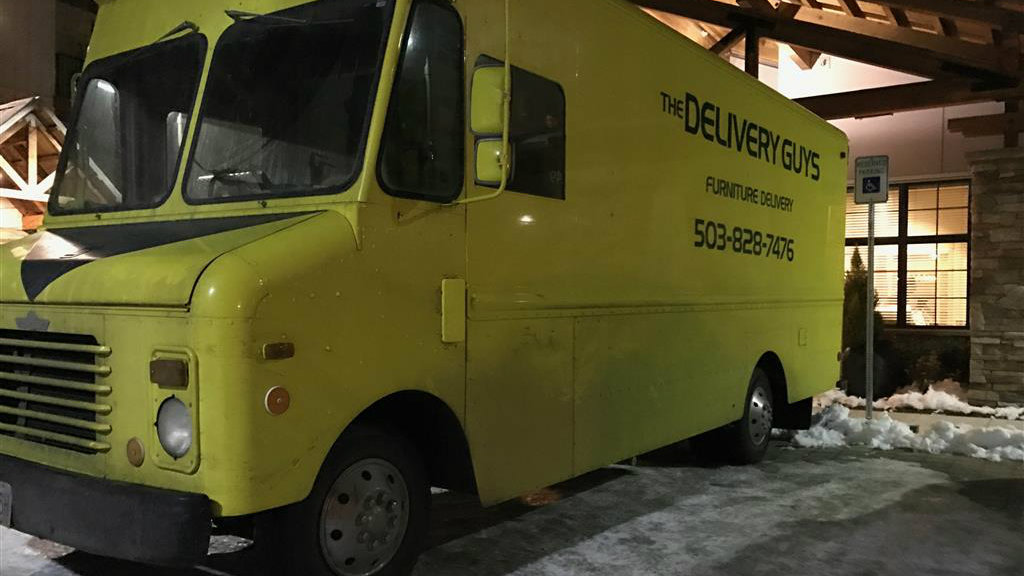 In many places, including downtown Portland, parking is at a premium. E-commerce has increased the number of delivery trucks vying for open parking spaces.
Disability rights advocates note, that doesn't excuse delivery drivers.
There are 91 spots reserved for disabled or wheelchair access in downtown Portland. Those spaces are strategically positioned in places more convenient for people with disabilities, explain advocates.
"If I have a cardiac issue and I can only walk so many feet, there's a spot close to the front entrance of City Hall. But if a delivery truck is there what am I going to do? Do I have to just keep circling the block until they go?" asked Cheron.
The law is clear: Unless you have a valid DMV disabled placard on your vehicle, you cannot park in a disabled space. In Oregon, the fine for parking illegally is $165.
"There's no warnings, there's no walking the other way or overlooking it," said Kezia Wanner, parking enforcement division manager for the city of Portland.
By law, enforcement officers have to witness the violation. Citizen complaints or photos are not enough to issue a parking ticket.
KGW reached out to several of the companies who had vehicles parked in disabled spots.
Representatives from UPS, FedEx, U.S. Postal Service, Sage LLC and Dominos responded by email. They explained that drivers are responsible for following traffic laws. Parking in a disabled space is prohibited.
If you see a delivery driver parked in a disabled spot on a public street in Portland, you can call parking enforcement hotline at 503-823-5195.
"If someone is parking in those locations that really is a big hindrance to people who don't have a lot of other options," said Wanner of parking enforcement. "Just from a human perspective, that's absolutely the wrong thing to do and I think that delivery drivers should be aware that they are impacting people in this way."