Arena Football League leaves trail of unpaid bills in Portland
<p>The Portland Steel disbanded in 2016 but former employees, vendors and suppliers are still waiting to be paid.</p>
PORTLAND, Ore.—The Arena Football League ran out of Portland nearly as quickly as it arrived.
In 2016, the league quietly shut down its Portland operations, leaving behind a trail of unpaid bills and back wages.
"I'm still without the money they owe me and so are several others," said Andrew Holland, former equipment manager for the Portland Steel. "You don't expect this from a professional sports league."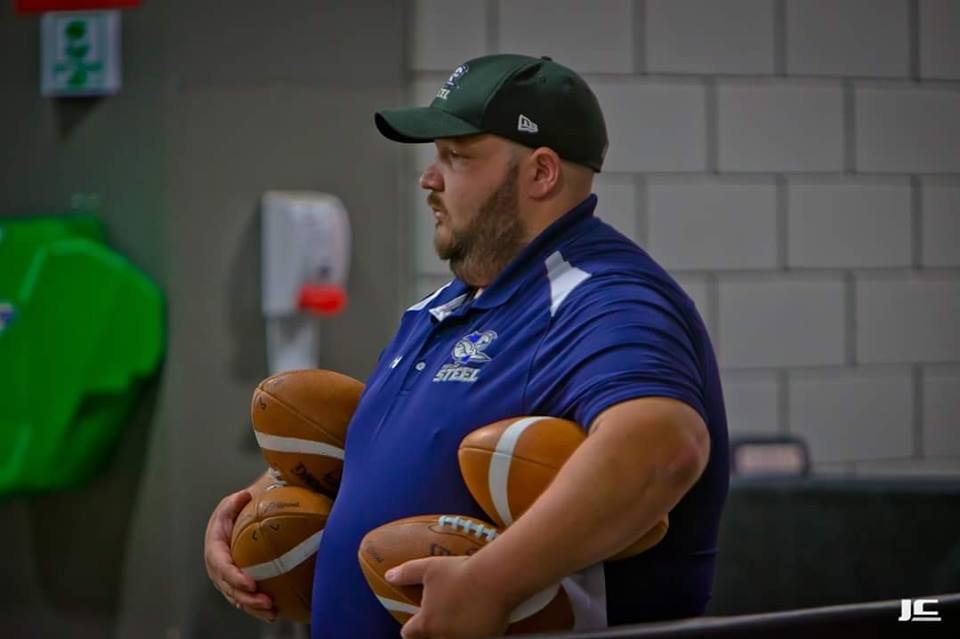 A KGW investigation found that former employees, vendors and suppliers still haven't been paid, nearly a year after the Portland Steel closed shop.
Phone calls and emails to the league office seeking payment have gone unanswered.
"I would be shocked if I ever saw the money," said former Portland Steel broadcaster Brian Perkins.
Julia Sherman of Bashor's Team Athletics in North Portland said her business sill has unpaid invoices for football pads and gear totaling $2,684.
"They definitely left a financial mess with a lot of people," she said. "For a professional league, it's not a very professional way to act."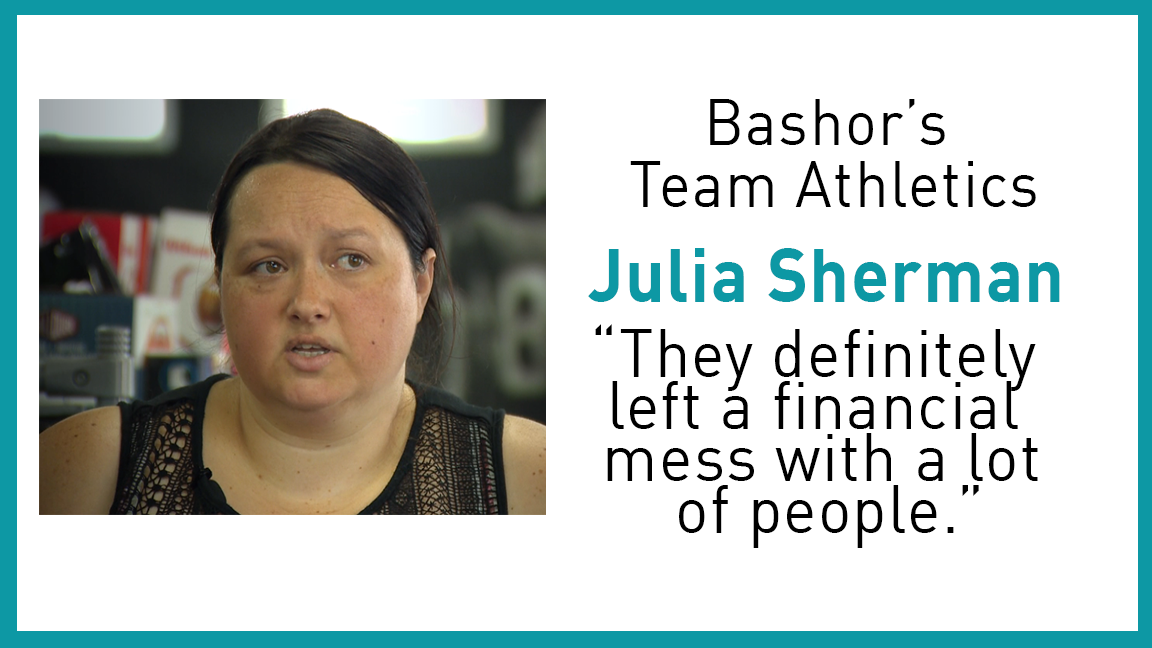 An Arena Football League franchise operated in Portland for a total of six years. From 1997-1999, Portland had the Forest Dragons. In 2014 the league returned to the city with the Portland Thunder, which was changed to Portland Steel when the Arena Football League took control in 2016.
Terry Emmert, CEO of Clackamas-based Emmert International, owned the team from 2014 until AFL's takeover. Under his ownership, the Portland Thunder drew sizable crowds. In 2014, the team averaged 8,586 fans per home game at Portland's Moda Center, according to the website Arenafan.com. Attendance dwindled slightly in the second year.
In January 2016, the Arena Football League announced it was taking over control of the franchise from Emmert and rebranding the team as the Portland Steel.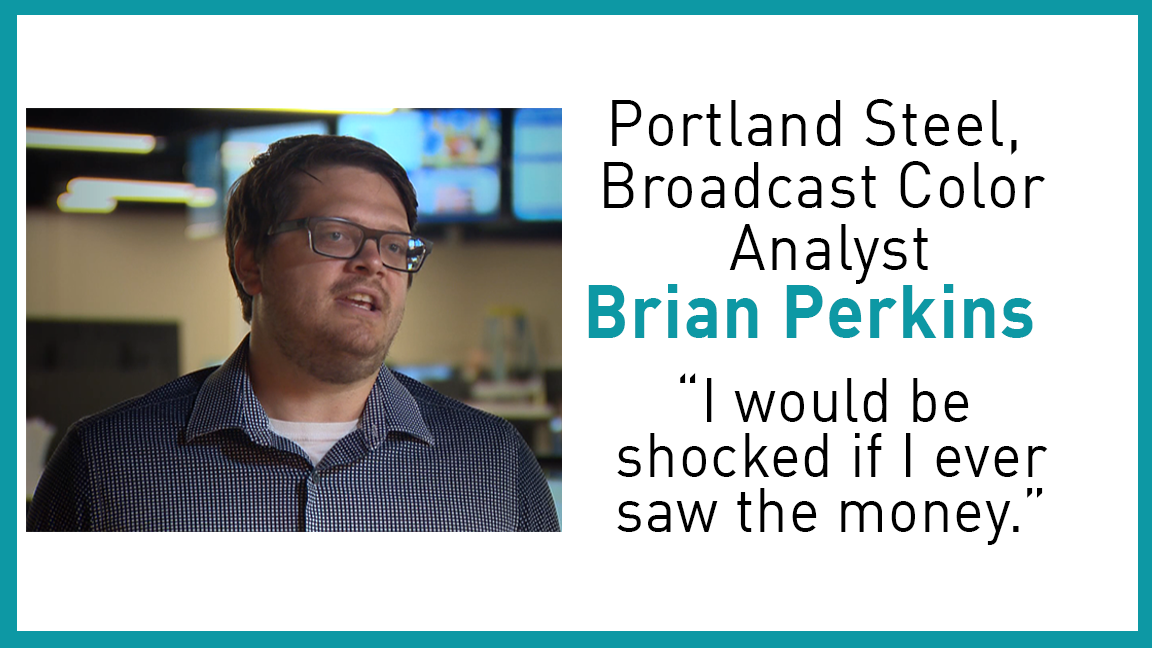 The league put out a brief press release about the decision but didn't provide many details about why they took over the team from Emmert.
"We highly value the Thunder fans and this step was needed to stabilize the team in the Portland market," said AFL Commissioner Scott Butera in a press release.
The Portland Thunder rented the Moda Center from the Trail Blazers for games. A Blazers spokesman said they don't comment on contracts with Moda Center tenants.
According to former employees, the league takeover was the beginning of the end.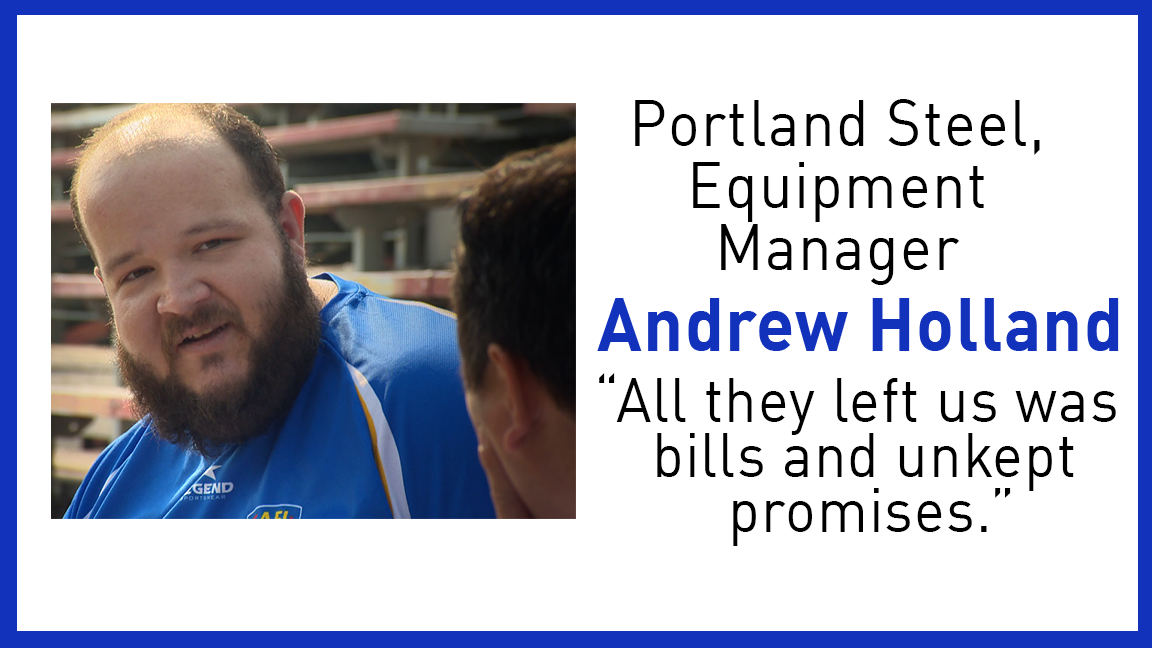 "We had guys who knew what they were doing." said Holland, the team equipment manager. "Then, the league comes in and snatches it up from underneath our owner."
The franchise struggled. Attendance dwindled. By the end of the 2016 season, the team was finished.
There was no official announcement. The Arena Football League simply picked up and left town.
The league promised to make good on final paychecks and reimbursements. Employees and contractors say the checks never arrived.
AFL's trail of unpaid bills
"I've got two emails saying, 'You're going to get paid.' And then nothing," said Holland. "It's just like they disappeared off the face of the earth."
Holland said he's owed a $581 reimbursement for an air pump, a drill and other equipment purchased during the 2016 season. At this point, Holland admits it's not about the money. It's the principle.
"You'd think they could spare $600 for an equipment guy that busted his ass during the season," he said.
Professional photographer Jon Currier of Portland has called league offices and sent more than 30 emails seeking payment for his work. Currier said the Arena Football League owes him nearly $900 for team photos, head shots and Portland Steel game day photos.
"I had time invested in it," explained Currier. "I could have been making money doing something else, another job."
Court records indicate the team's practice facility, PDX Sportscenter, sued the league and the Portland Steel for $21,000 in unpaid rent. The lawsuit has since been settled.
The local company that provided the team jerseys also confirms it has not been paid. The company requested not to be named for this story.
"The people in Portland went above and beyond for the Portland Steel and they deserve better," said Ron Callan, voice of the Portland Steel. The broadcaster said he is still owed roughly $500 from the league.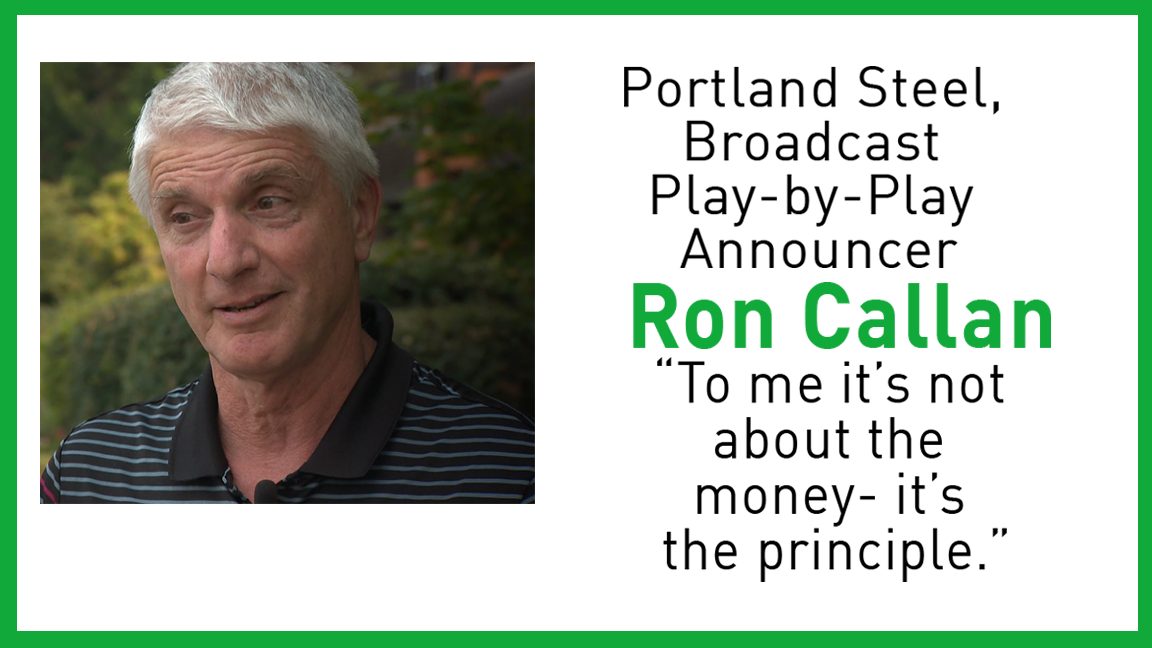 "I've been doing TV and radio for 43 years and everybody's paid me up to this point," said Callan.
Meanwhile, the Arena Football League continues to operate with teams in Baltimore, Cleveland, Philadelphia, Tampa Bay and Washington, D.C.
CBS Sports Network nationally broadcasts arena football games each week with corporate sponsors, including national brands such as Riddell, New Era and Spaulding.
"If they went bankrupt at least you could have some empathy but they started another season. They have new teams in the league this year," explained Perkins.
Perkins, the color analyst for the Portland Steel broadcasts, said he is owed roughly $200.
"It's not going to make or break me. But you're a professional sports league. You can't afford $200?" Said Perkins. "It's a poorly run league from top to bottom."
Problems aren't just limited to Portland. When the league folded the struggling Las Vegas Outlaws in 2015, it left behind unpaid bills there, too.
"I would imagine you could find this throughout the history of arena football," said Rob Campbell, owner of Sportco Sporting Goods in Las Vegas. The AFL owes him $13,000 for a set of black Outlaw uniforms.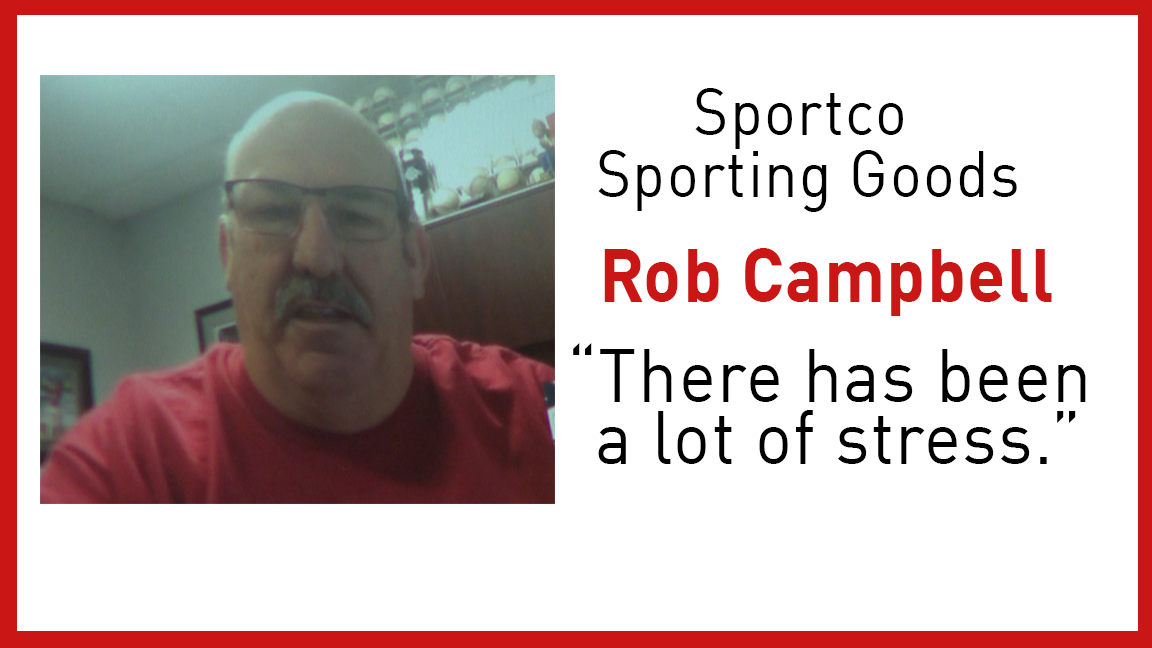 "That is $13,000 right off the bottom line," said Campbell. "It comes right out of my pocket."
Like Portland, the Las Vegas Outlaws were taken over by the league after the ownership group led by rocker Vince Neil struggled. Former staffers from the Outlaws are still waiting to be paid by the league.
"I am just so mad," said Encil 'Porky' Palmer, who spoke with KGW by phone. The former equipment manager for the Las Vegas Outlaws said he is waiting on $2,450 in back wages.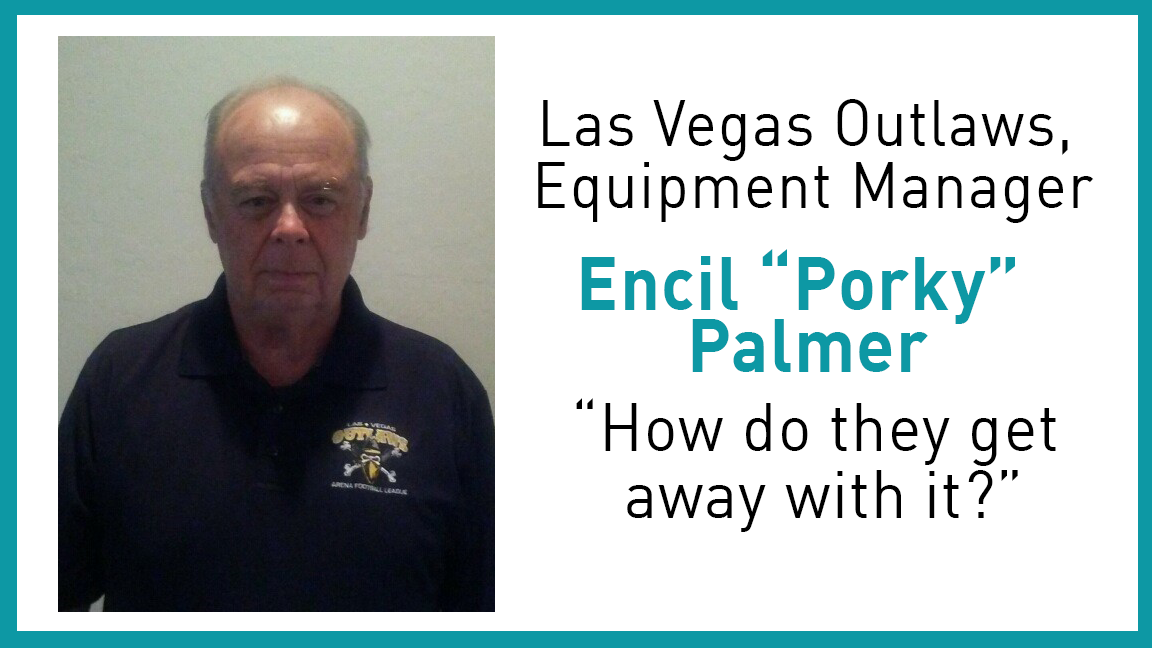 Palmer said he and several other former Las Vegas Outlaw employees have filed complaints with the U.S. Department of Labor.
"They think they can do whatever they want," said Palmer. "How do they get away with it?"
KGW tried to contact representatives from the Arena Football League by phone and email for comment. No one responded to multiple inquires, including Commissioner Scott Butera.
The Arena Football League has a checkered past. The league filed for bankruptcy in 2008, then took a year off in 2009. Since 2011, the league has fallen from 18 teams to five. During that time, 23 teams have come and gone, including Portland.
AFL teams often operate on a shoestring budget. Employees say the league relies on workers who put in long hours with very little pay.
"We made it work," said Holland, who said he often worked 15 hour days. He cleaned up after practice and set up before games.
"I grew up wanting to be part of this league and when it came to Portland. I got that opportunity," he said.
In July, Holland, along with other former Portland Steel employees, received a letter from a law office in Vermont representing the Arena Football League. The letter said the league was restructuring finances. It offered 10-15 percent of the money owed, if the former employees agreed not to sue.
Holland said he wouldn't sign the letter. He said it was insulting, especially after all he'd put into the Arena Football League.
"It makes me sad to see such a once promising league be so shady," said Holland.