TRENTON, Maine (NEWS CENTER) — When Robert Coles and his traveling companion Dennis Boyd set out from Mr. Coles' home in Machias Saturday morning, they knew that they were going to have some company along the way but were not prepared for the tremendous outpouring of support that unfolded before their eyes.
Robert Coles came out of his house in full dress uniform and gave a military salute to gathered crowd of men and women in uniform.
"Thank you, sir," said one state police offer as he shook Coles' hand.
Mr. Coles was greeted by more than a dozen state police officers, firefighters and Washington County sheriff's deputies, all there to shake the hand of a man who stood on the deck of a Navy destroyer and helped defend this country when the Japanese planes bombed Pearl Harbor. He paused for photos before getting into a state police cruiser escort.
Both Coles and his traveling companion Dennis Boyd, also a Navy veteran, were taken to Hancock County Bar Harbor Airport.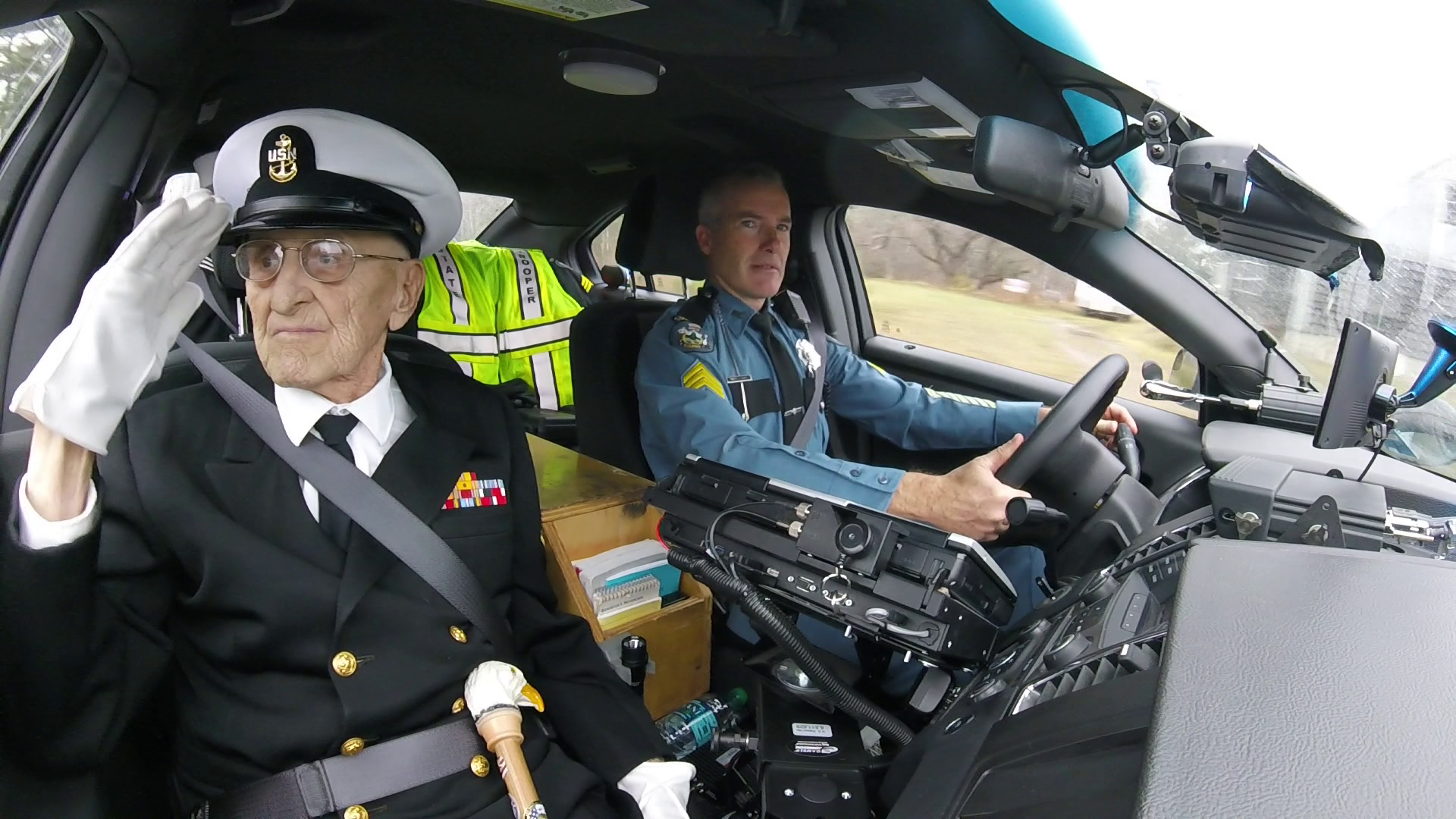 A caravan of vehicles with flashing blue, red and yellow lights made its way down windy Route 1 through the blueberry barrens of Washington County and eventually along Maine's rocky Downeast coastline.
All along the way, people came out to show their support and even more people joined the caravan.
"I knew that there would be a small caravan and some greetings, but the people the community — especially the state police community — I had no idea how much they were going to rally around all of this," Boyd said. "I think it's fantastic."
Mr. Coles sat in the front seat of a state police cruiser taking it all in.
By the time the caravan reached the airport, it was a virtual sea of flashing lights. And there, at the airport waiting for him, even more people.
"God bless you," Coles said to the people who greeted him at the front doors to the airport. There were more people waiting inside to thank him and to take his picture.
"I wasn't expecting anything like this. This is overwhelming," he said. "But in a nice way, it's heartwarming. I look around me and I see fellow Americans."
And many of those fellow Americans stayed until the plane left the runway.
"Goodbye, Robert Coles," a young girl called out.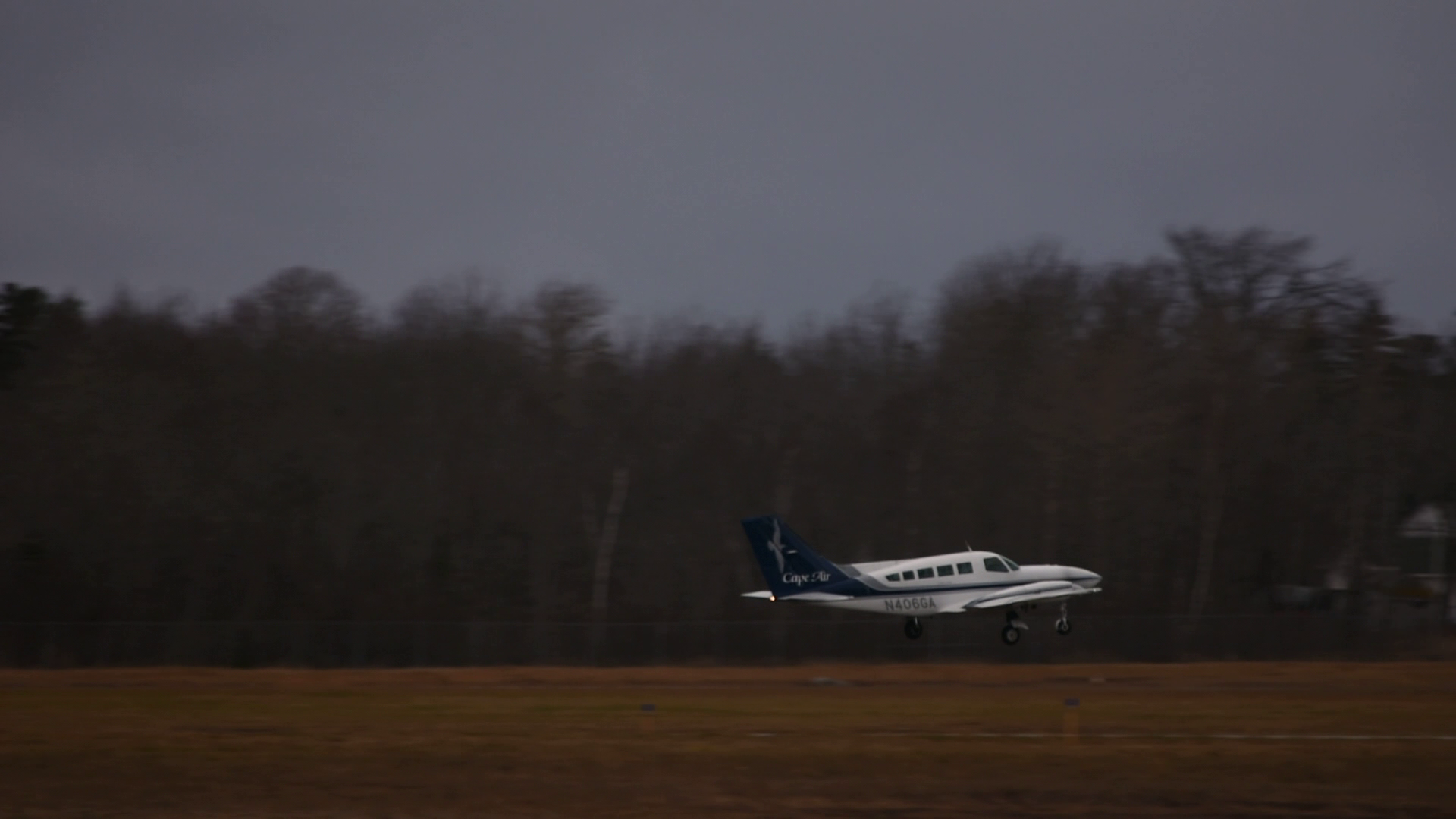 "It feels like a bush of roses that suddenly bloomed completely. It's just blossoming all over the place," Boyd said of the outpouring of support. "All the sudden it's really nice to feel all of this care, all this giving from all of these people at the same time."
This is only the beginning of what's expected to be a very long journey, but one that Mr. Coles has been waiting to make for 75 years.
NEWS CENTER will be following Mr. Coles to Pearl Harbor and will have stories throughout the week of his return to Pearl Harbor on-air, online and on our mobile apps.