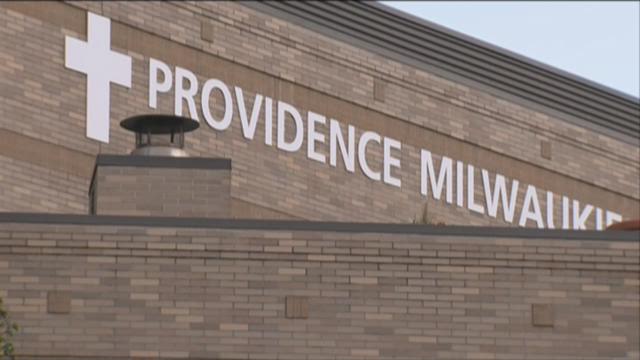 PORTLAND, Ore. -- A woman being monitored for Ebola has been isolated at a hospital in Milwaukie, the Oregon Health Authority confirmed Friday.
Test results were not expected on Saturday, according to OHA spokesman Jonathan Modie.
Public health physicians held a press conference Friday afternoon to answer questions about the patient.
The woman is not a risk to the public, Modie said.
Doctors said the woman had recently been in West Africa and she was staying in Portland. They did not release other details about her due to patient privacy laws.
She was taken to Providence Milwaukie Hospital for assessment after she developed a sustained fever of more than 102 degrees.
It has not been confirmed that the woman has Ebola. The hospital was testing her blood to find out if the virus is present.
Providence Health & Services regional chief executive Dave Underrider said if the woman tests positive for Ebola, she could be transferred out of town to another hospital. If she tests negative for the disease, she will be tested again within 72 hours for confirmation, Underrider said.
"The patient does have an acute illness of some kind," said Dr. Paul Lewis, Tri-County Health Officer. "Ebola is on a list of possibilities."
The people who were living in the same house as the patient were under a voluntary quarantine.
On Friday afternoon, Governor Kitzhaber said the state has protocols in place for situations like this.
"State and local public health officials are monitoring the situation and keeping me informed. Local health departments, hospitals, health care providers, and first responders have been working together to ensure the state is prepared," he said. "We will keep Oregonians informed as we know more."
On Monday, Multnomah County officials said a visitor from West Africa was being monitored for Ebola but the person had not yet shown signs of the virus. It has not been confirmed if that visitor is the woman who was hospitalized Friday.
One other person in Oregon underwent a 21-day monitoring protocol after traveling from West Africa, complying with current recommendations from the Centers for Disease Control.
Although no cases of Ebola have been confirmed in Oregon, six metro-area hospitals have told KGW they are prepared for the virus and are adjusting their plans based on the latest information available.
Ebola has claimed thousands of lives in West Africa and the first case in the U.S. was confirmed in Dallas on September 30. That patient, Thomas Eric Duncan, passed away.
Two nurses who came into contact with Duncan contracted the virus. They were both treated and released.
KGW Reporters Wayne Havrelly, Mike Benner and Kyle Iboshi contributed to this report.