BEAVERTON, Ore. — In a world where nicotine-infused water vapor is marketed on social media like fruity candy and photographed being used by famous celebrities, an in-depth panel put together by the Beaverton School District was an attempt to cut through the noise.
"Students will sometimes blow the vapor down their shirt or in their sleeve, or they'll kind of turn around and do it," Westview High School senior Anda Gherghe said when asked how kids get away with vaping in the classroom. "It makes it really hard for teachers to keep an eye on that."
"Vaping, Juuling and Teens: Get The Facts," an event moderated by KGW's Maggie Vespa, took place at Beaverton's Arts & Communication Magnet Academy on Wednesday night.
The eight-person panel was made up of students from the group "Rebels For a Cause" who promote anti-smoking efforts, educators, health experts and a sergeant from the Beaverton Police Department.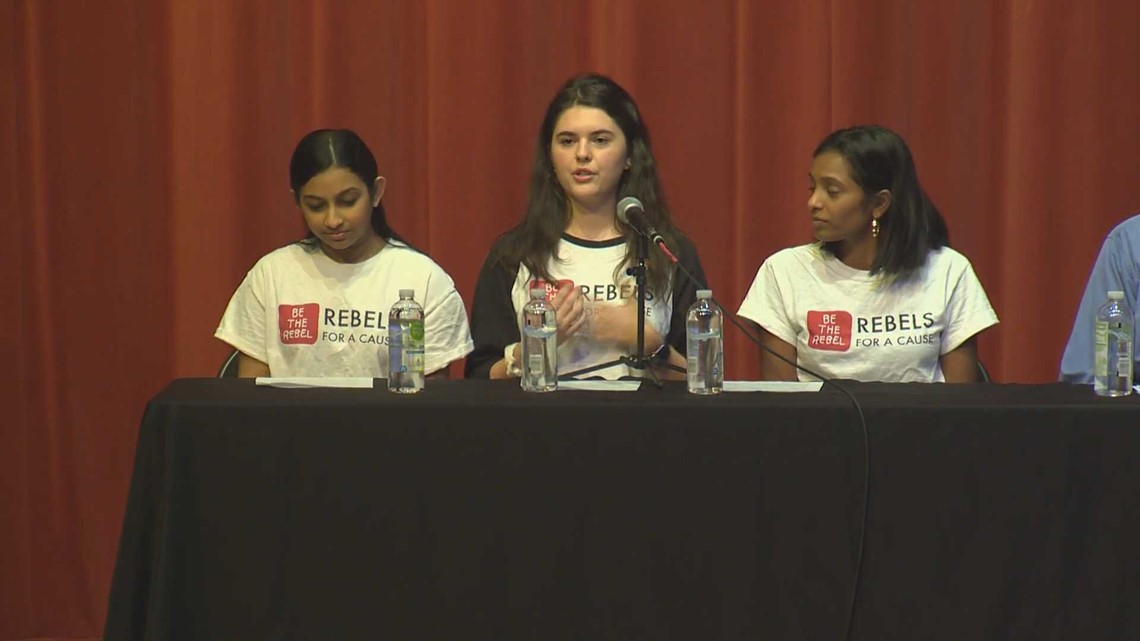 Health experts on the panel zeroed in on alarming stats, showing vaping and Juuling, which means vaping with a specific brand of e-cigarette, are on the rise.
The US Surgeon General estimates one in five American high schoolers are vaping. Some studies show it's closer to one in three.
District staff say those trends are mirrored in Beaverton's high schools and middle schools with a lot of kids convinced the products are harmless, since they were originally marketed as safer alternatives for adults addicted to cigarettes.
"We get wrapped up in this idea of Juul and e-cigarettes being safer than regular cigarettes," said Dr. Bill Bowerfind from Providence Health and Services and the Oregon Clinic. "And if you don't learn anything else here, I would say safer does not equal safe. We're comparing it to a cigarette which is the only product we allow to be sold that, when used as intended, kills the person who's using it."
"So, many kids don't see themselves 10, 15, 20 years down the road when they have breathing problems or if they have health issues because it's so 'here and now' for many of our students," said Southridge High School principal David Nieslanik.
Experts have said studies on the long-term effects of routinely inhaling water vapor haven't been done because the product is too new.
Wearing her "Rebels" T-shirt, 18-year-old Ratna Bhupalam spoke about the phrase the phrase she and her friends feel the e-cig industry regards them: "the guinea pig generation."
"In the past, when cigarettes were newly introduced, doctors and medical professionals used to endorse them, and they used to think it was healthy," she said. "The same thing is happening now. But it's not doctors and medical professionals who are endorsing them. Rather, it's celebrities and people who the youth look up to."
The addictive effects of consuming nicotine, however, are known, and some of the most popular e-cig products are packed with it. According to the Surgeon General, one Juul cartridge has the nicotine of twenty cigarettes.
Parents concerned about their kids getting addicted are turning to people like Eileen Moreton, a lab manager for Any Lab Test Now.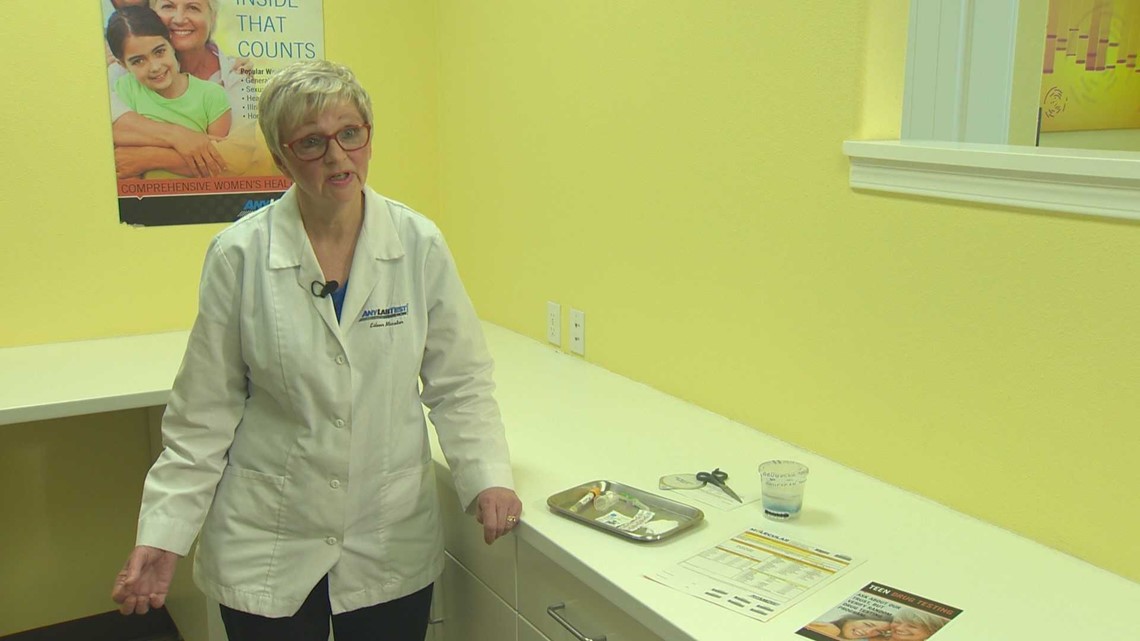 "The number one choice would be the urine test," she said.
Any Lab Test Now offers a $39 student special on urine screenings for nicotine and the byproduct cotinine.
"Cotinine is the metabolite or the byproduct of the nicotine," she said. "So, by testing both, it may have been several days since they used. The nicotine may not show up, but the cotinine will show up."
She said more and more parents are coming in, either because they've just learned about the trend or because they've noticed their child experiencing mood swings or a shortened attention span.
"Not only are we seeing more parents, but we're seeing parents of younger and younger kids. So cigarette smoking, parents used to catch their kids at 16, 17 years old. We have parents concerned with kids as young as 12 years old," she said. "We know that nicotine affects impulse, nicotine affects mood, nicotine affects concentration. So, it's very important that parents stay on top of this."
A Juul labs spokesperson issued the following statement:
"We are committed to preventing youth access of JUUL products, and no young person or non-nicotine user should ever try JUUL. We cannot fulfill our mission to provide the world's one billion adult smokers with a true alternative to combustible cigarettes if youth use continues unabated. That is why we have taken the most dramatic and aggressive steps of any other manufacturer in the industry to prevent underage use with the JUUL Labs Action Plan.
"We suspended the distribution of certain flavored JUULpods to traditional retail stores as of November 17, 2018, strengthened the age verification of our industry leading e-commerce site, exited our U.S. Facebook and Instagram accounts, and are developing new technology to further limit youth access and use."