PORTLAND, Ore. – The Oregon Food Bank of Portland is recalling more than 22,000 pounds of chia seeds over fears that they may contain rodent droppings.
The chia seeds were donated to the food bank and distributed in Oregon and Clark County, Washington between November 1, 2017 and March 9, 2018. They were distributed in one-pound plastic bags with twist-type closure or a re-sealable pouch.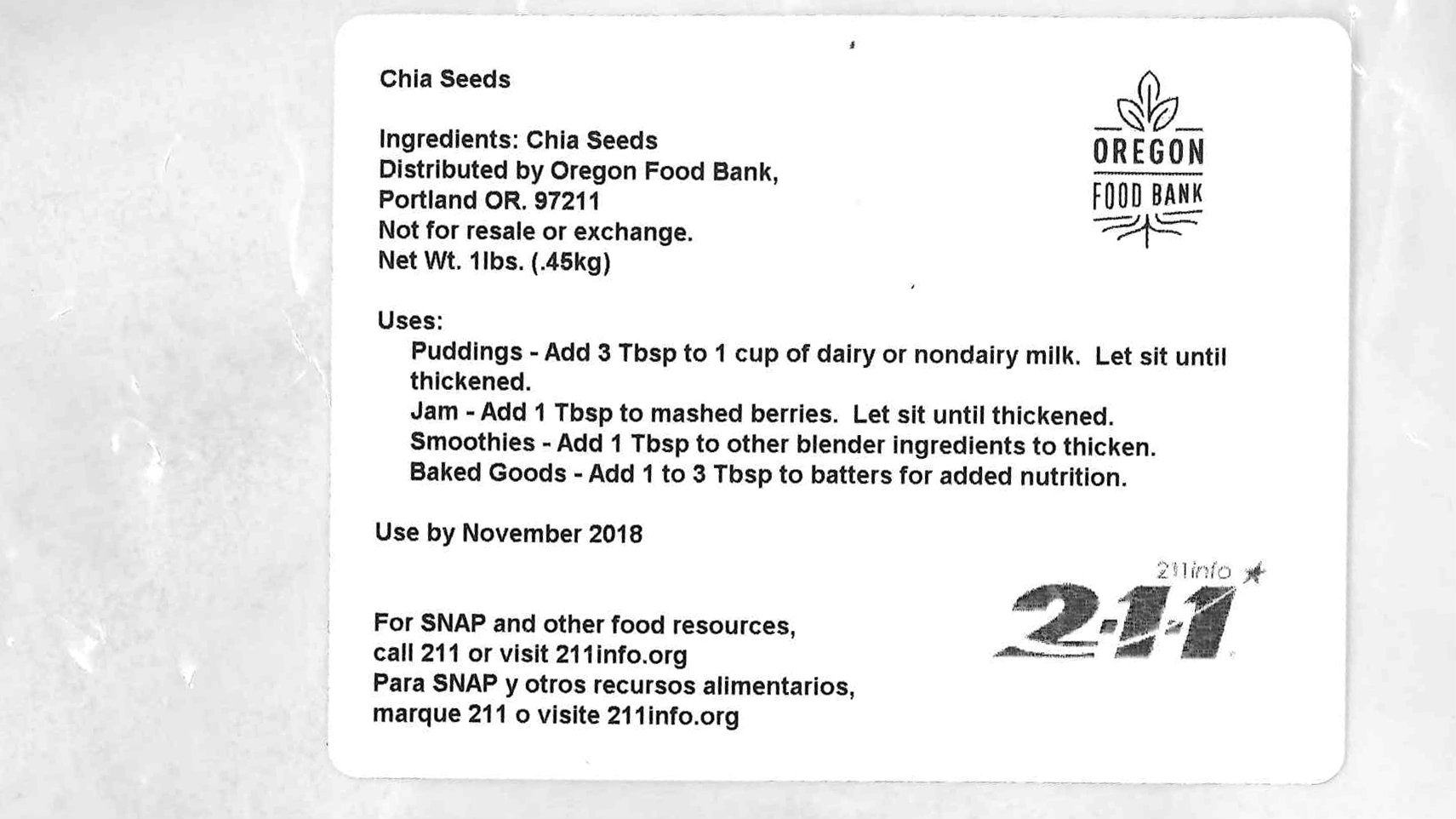 There are no known illnesses connected to the chia seeds. Anyone who has eaten them and is experiencing symptoms of food-borne illness should contact their physician or county health department.
The chia seeds were donated by Live Local Organic of Milwaukie. The contamination was discovered after someone complained about a foreign material in the bags. Chia seeds in inventory at the Oregon Food Bank were found to contain droppings, and a recall was initiated.
Anyone who received the bags of chia seeds is urged to throw them away.