PORTLAND, Oregon — While local 911 calls are down compared to this time last year, Lines for Life is seeing an increase in callers among certain groups.
"It's been busy," Lines for Life chief clinical officer Greg Borders said Monday.
Borders said calls have increased since February, which was prior to COVID-19 being declared a pandemic. Now, the virus is a big topic of anxiety.
"On just about every call that comes in, COVID-19 is mentioned," Borders explained. "It's definitely in the background, if not the foreground, of all the calls that are coming in."
Its main suicide and substance abuse prevention lines remain steady.
Lines for Life stands in contrast to Portland 911 and Multnomah County crisis lines, which both report a slight decrease in calls from this time last year.
Portland 911 could not pinpoint an exact reason, but a spokesperson said it was possibly due to more people staying home, and fewer people experiencing emergencies.
Lines for Life explained it's now also making itself as visible as possible to people in need, so callers may think of it first before dialing another help line.
Adam Johnson, an analyst with Seattle-based QuoteWizard, said Oregon has a big need for such resources.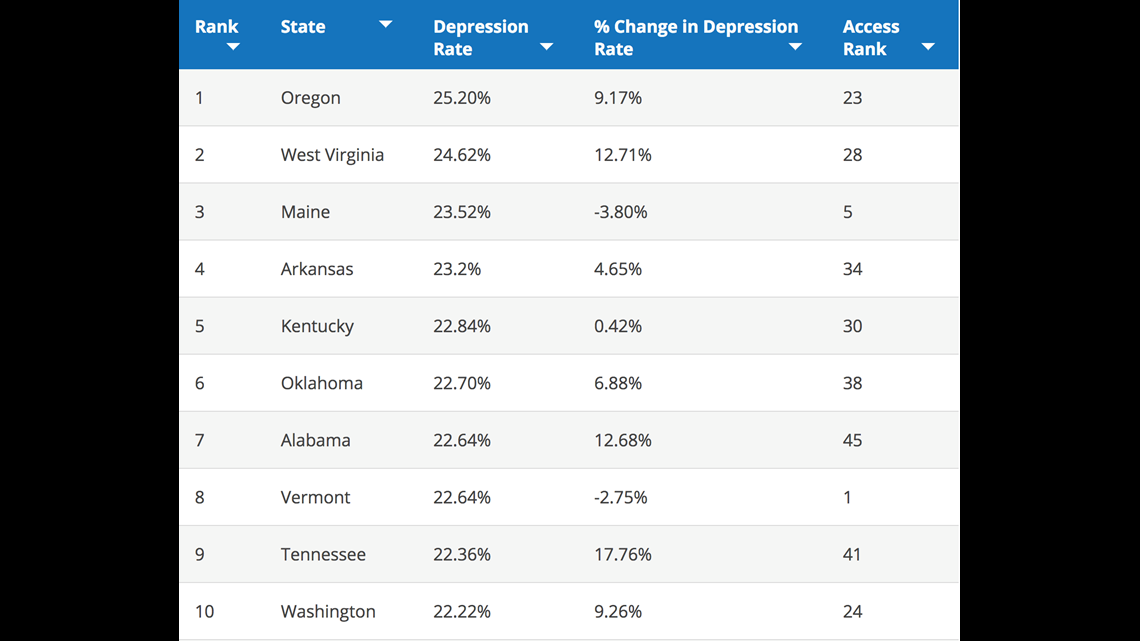 Johnson explained both states also have a mediocre rating when it comes accessing mental health treatment.
"Access to mental health care is so important," Johnson said. "Generally what we found is states that have poor access to mental health care also saw an increase in depression."
With more people losing their jobs and benefits, Johnson worries the data won't improve with COVID-19 adding to the equation.
"There's a lot of folks in limbo who need that mental health care that do not have access to it because of their lack of insurance," Johnson said.
Greg Borders with Lines for Life explained many more people are now feeling vulnerable and isolated. He shared this reminder from his team:
"We're not saying 'social distancing.' We're saying 'physical distancing' because we really believe it's more important than ever for people to be socially connected to others."