WASHINGTON — Dr. Anthony Fauci says if a coronavirus vaccine is available, regardless of which one, take it.
The top U.S. infectious disease expert told NBC on Thursday a third vaccine becoming available "is nothing but good news" and would help control of the pandemic. U.S. regulators announced Wednesday that Johnson & Johnson's single-dose vaccine offers strong protection against severe COVID-19. It's expected to be approved soon by the FDA.
Fauci warns people not to hold off on getting the Johnson & Johnson vaccine while waiting for the slightly more effective Pfizer or Moderna shots.
He says it's a race "between the virus and getting vaccines into people" and "the longer one waits not getting vaccinated, the better chance the virus has to get a variant or a mutation."
Fauci says public health officials are always concerned about virus variants and stressed following public health measures of wearing masks and social distancing.
The predominant coronavirus variant in the United States is from Britain. Fauci says the vaccines distributed in the U.S. "clearly can take care of that particular strain."
When two people are fully vaccinated, they can get together with minimal risk, Fauci told CNN's Chris Cuomo Thursday. There haven't been any guidelines from the Centers for Disease Control and Prevention that address gatherings of vaccinated individuals.
"You can start getting together as individual people, even though the risk is not zero, the risk becomes extremely low when you have both parties vaccinated," said Fauci in the interview. "My professional judgment is that when my daughter wants to come in here and she is doubly vaccinated, I'm going to have her over to the house, and I'm going to give her a big hug that I haven't been able to do for a year."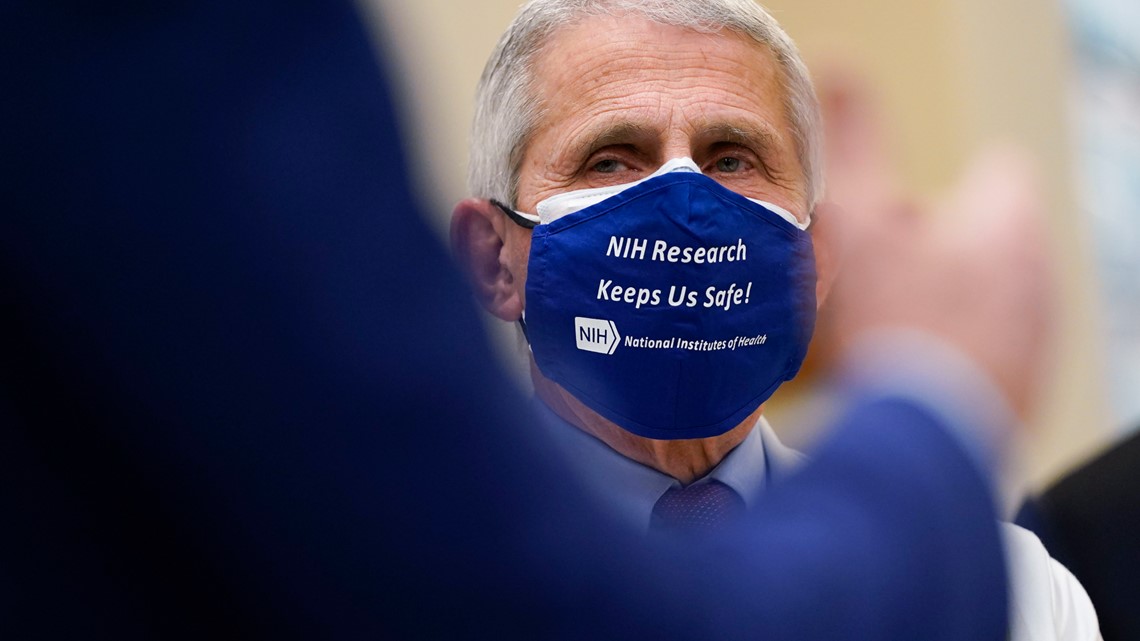 Pfizer has announced it has begun studying a third dose of its COVID-19 vaccine, part of a strategy to guard against mutated versions of the coronavirus.
Health authorities say first-generation COVID-19 vaccines still protect against variants that are emerging in different parts of the world. But manufacturers are starting to prepare now in case a more vaccine-resistant mutation comes along.
Pfizer said it will offer a third dose to 144 volunteers, drawing from people who participated in the vaccine's early-stage U.S. testing last year. It wants to determine if an additional booster shot given six to 12 months after the first two doses would rev up the immune system enough to ward off a mutated virus.
Pfizer and its German partner, BioNTech, also are tweaking their vaccine recipe. The companies are in discussions with U.S. and European regulators about a study to evaluate doses updated to better match variants such as the one first discovered in South Africa.