PORTLAND, Ore. — UPDATE: Early Friday morning, KGW checked and couldn't find any appointments left at Safeway or Albertsons in the Portland area. But you can still check the website and see what's available where you live.
Starting Thursday night, eligible Oregonians were able to reserve appointments to receive the COVID-19 vaccine at local Safeway and Albertsons stores.
The grocery chains just received shipments of the Johnson & Johnson one-dose vaccine. Starting at 5 p.m. Thursday, people could sign up on the pharmacy websites for Safeway or Albertsons. In the first few minutes of appointments opening up, the online sign-up portals were slow and did not always load. Vaccine appointments begin at stores Friday morning
Earlier in the day, the portal listed a two-dose option (presumably the Pfizer or Moderna vaccines) or the single-dose option from Johnson & Johnson.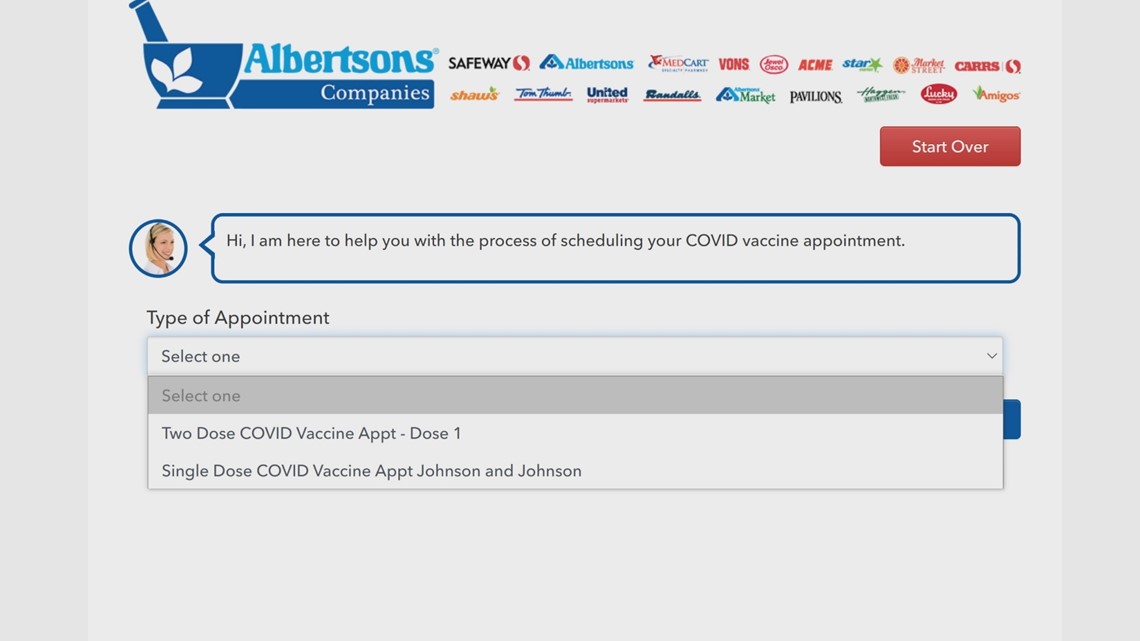 The Oregonian reported Thursday morning that Oregon Health Authority Director Patrick Allen told state legislators on Wednesday that the number of pharmacies offering COVID-19 vaccinations is set to increase dramatically, with Bi-Mart stores in the state possibly offering vaccinations by Thursday and Walmart stores by this weekend.
As of Thursday morning, Bi-Mart's website stated that, "at this time we are unable to provide specific information on COVID-19 vaccine availability, your eligibility, or scheduling." On Walmart's website, it stated that the "Walmart scheduler (for COVID-19 vaccine appointments) is currently not available in some locations." The interactive map on the website did not show any availability in Oregon as of Thursday evening.
"I've never seen so many people excited to get a vaccine," said Pat Hubbell of Brooklyn Pharmacy in Portland. His small business receives about 200 doses of Moderna's vaccine each week.
"We're vaccinating about 60 people a day," Hubbell said.
He was not sure if his pharmacy would receive the new Johnson & Johnson vaccine yet or if patients will get a choice. Hubbell encouraged people to be patient when trying to book appointments, saying mornings tend to be smoother through the Health Mart portal.
"Just try daily," he said. "Some folks want to try every 15 minutes, but that would be a waste of time."
Pharmacies currently offering the COVID-19 vaccine in Oregon can be found at vaccinefinder.org.