SALEM, Ore. — Marion County has the highest coronavirus infection rate in the state, according to data from the Oregon Health Authority.
Marion County, with a population of just over 344,000 had 164 confirmed coronavirus cases as of Thursday, or .48 cases per 1,000 residents- topping Multnomah County with .20 cases per 1,000 residents and Washington County with .35 cases per 1,000 residents.
The data indicates roughly 10% of all coronavirus tests have come back positive in Marion County and four people have died.
"We have heard your concerns about the high number of COVID-19 cases in our community, and questions about why our case count is currently higher than other counties with similar population sizes," Marion County Health and Human Services posted on its website.
County health officials believe there are several factors contributing to the high number of coronavirus cases.
Marion County had one of the first confirmed coronavirus cases in the state, which was community acquired, suggesting the virus had been spreading for weeks before the first case was detected.
Additionally, county health officials explain there have been relatively large outbreak clusters occurring nearby, including a veterans' home outbreak in Linn County.
The data shows nearly every age group between 20 and 79 have been infected equally, although one case involved a patient under the age of 19.
"I'm 39 and I've never been hospitalized for just a sickness- other than like appendicitis in the first grade and this thing brought me to my knees," explained Joshua Lindley of West Salem. "I have never been this sick in my life."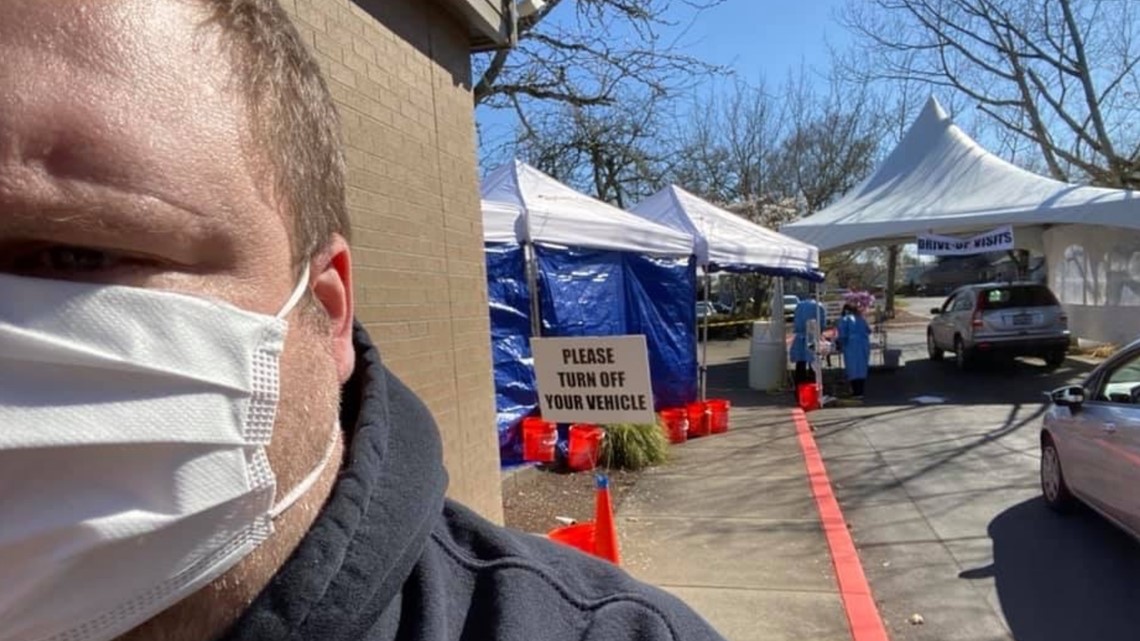 Lindley is recovering at home after spending five days hospitalized at Salem Hospital. His wife and father have also tested positive for coronavirus and his sister is awaiting test results after showing symptoms.
"Just seeing how highly contagious this is in my own household, it seems like it only takes a couple of infected people going into a community to really spike the numbers," said Lindley.
It's not clear if Lindley's case is included in Marion County numbers, since his West Salem home is in Polk County.
Salem Health operates the only hospital in Salem and provides health care to surrounding communities, which could help drive up the numbers theorized Mayor Chuck Bennett of Salem.
"It could well be that the counting at the hospital sort of creates this impression of something special going on in Marion County," said Bennett.
The mayor explained there are only a handful of confirmed coronavirus cases within the city limits and Salem residents are taking precautions.
"We have a huge number of people staying home, working remotely. Most of our businesses, restaurants, some smaller service businesses are closed," said Bennett.
The outbreak in sprawling Marion County, which encompasses various towns including Woodburn, Keizer and Stayton, has touched all aspects of the county.
Public bus service in Salem has been temporarily suspended after seven staff members from Charriots public transit tested positive last week.
On Thursday, the Marion County Sheriff's Office announced that two staff members at the Marion County Jail tested positive for COVID-19.
There is a confirmed case at the Oregon State Hospital and a worker at the Oregon State Penitentiary tested positive.
"This thing spreads very easily," said Lindley. "We all need to do our part."