PORTLAND, Ore. — While the peak of the coronavirus pandemic may have already passed in some states, and perhaps the country, updated modeling projects Oregon is still about two weeks away from its peak.
A week ago, the Institute for Health Metrics and Evaluation at the University of Washington projected Oregon would hit the peak of its coronavirus pandemic curve on April 21. Now, the peak of Oregon's curve is expected to be a few days later, on April 26.
The projections, as they have for weeks, still show Oregon having enough hospital beds, ICU beds and ventilators to help the number of people who will need care. Researchers estimate Oregon will need 246 beds, including 54 ICU beds, and 47 ventilators at the peak of the pandemic. According to the Oregon Health Authority, the state currently has more than 2,000 beds, including 332 ICU beds, available as well as 770 ventilators. The projections do not take into account personal protective equipment (PPE).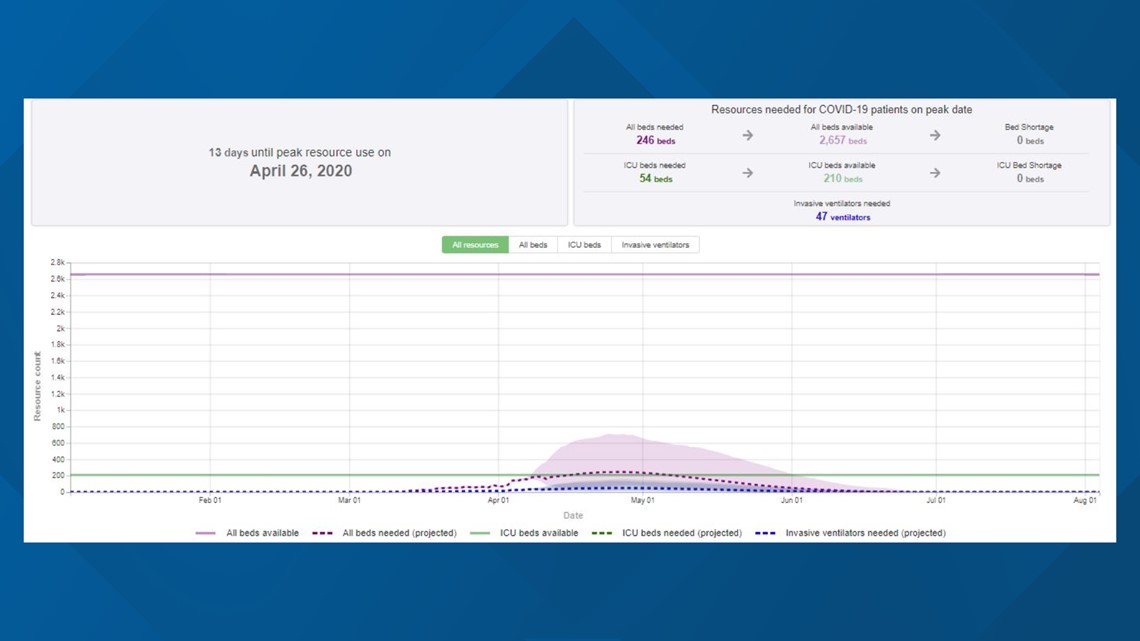 While the state appears to be in good position to treat everyone who will need care, the number of projected deaths in Oregon his risen. Last week, the model estimated there would be 171 total coronavirus deaths in Oregon. Now, that projection is up to 260 deaths, but still well below the more than 500 deaths projected weeks ago.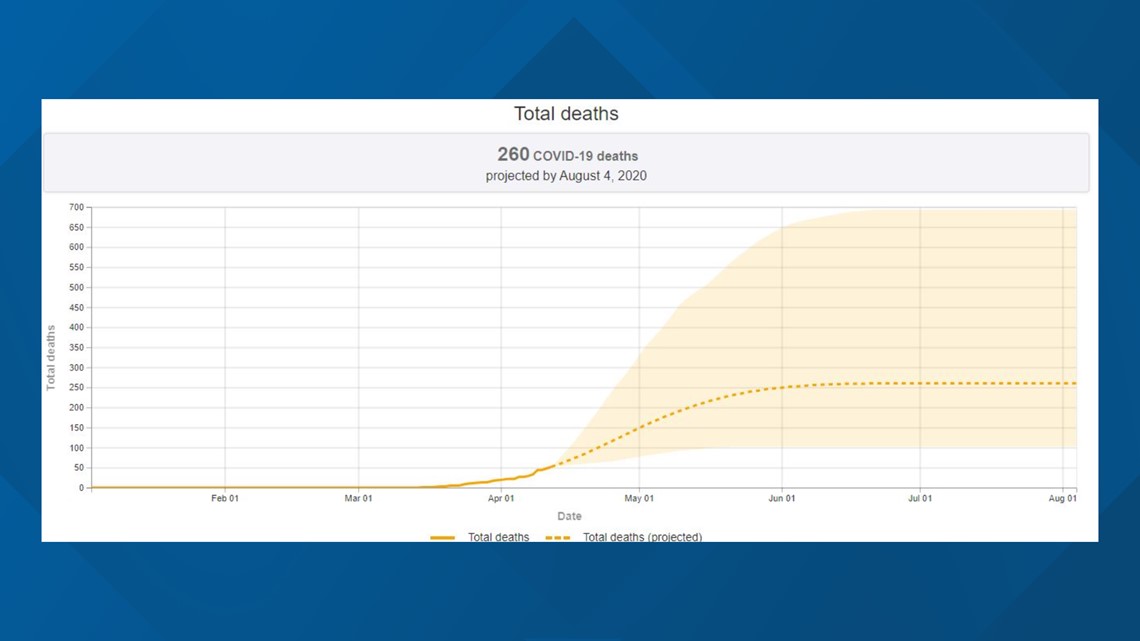 Researchers estimate the most deaths Oregon will have for any single day is six, which is expected around the same time as the state's peak. Six deaths have been reported in the state once before, on April 9. As of Monday, 53 total people have died from COVID-19.
Over the weekend, a different team of researchers recommended the social distancing measures in place need to be maintained into May to prevent new cases from rising above current daily levels.