PORTLAND, Ore. — Portland Community College received a new airplane for its students in the Aviation Science programs on Friday, Nov. 18 at the Hillsboro Airport. It was donated by Horizon and Alaska Airlines and flew in from PDX.
The donation comes amid a huge worker shortage in the aviation industry.
Recent PCC Aviation Maintenance Technology program graduate, Maria Garcia is now working in the industry.
"It would have been amazing to have this plane as part of my program experience," Garcia said. "They will probably learn how to change tires, run an engine and trouble shoot fire detection."
Industry leaders said more than 600,000 aviation technicians will be needed throughout the next 20 years. Garcia has been working in the industry and has dealt with the shortage herself.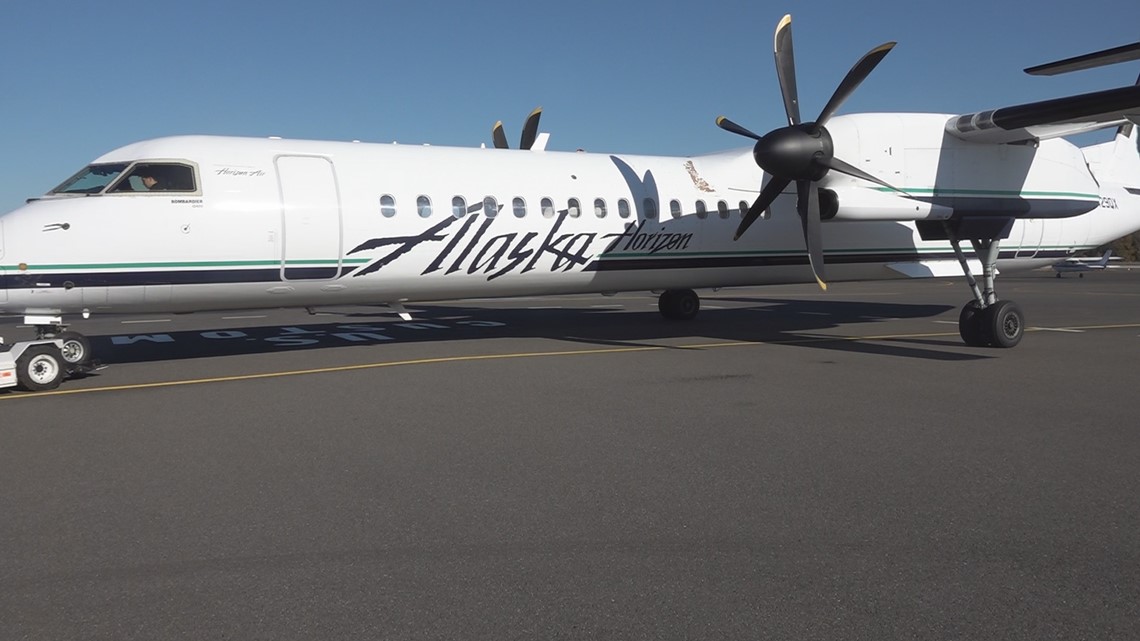 "It can be challenging because you have a big project to do with not enough people," Garcia said. "It can cause safety concerns, it just makes the job harder."
The plane is a completely updated commercial airplane that will help students be better equipped coming into the aviation industry. There's still about two months of work to do on the plane before students can start using it for learning.
"Horizon itself — we have a development program we have setup," said Archie Vega with Horizon Airlines. "We start partnerships with those in the high school through college level and we offer them stipends in return as they come to us."
Vega said aviation technicians can make anywhere from $75,000 to over $100,000 a year later in their careers.