HOCKINSON, Wash. — There are those teachers in a student's life that can make a difference. In the small Washington community of Hockinson, that teacher is Arlene Rose.
Rose is a substitute teacher in the Hockinson School District, filling in for teachers at the middle and high school. For the last 20 years she's been helping students learn in a variety of ways -- her own ways.
"I can teach math when I want to, but I'd rather play, you know, and sometimes I teach them a song or I'll play with them or tell them a story and it's a whole different kind of learning," Rose said. "I think learning still happens in the framework of a relationship, but it's a different kind of learning."
Seated in her walker, she greets the eighth grade students walking into her class. There's also students not in her class that pop their heads in to say hi. Rose has HSP, hereditary spastic paraplegia. It's a rare neurological disease that affects 1 or 2 out of every 100,000 people. She uses the walker to get around, but has lost some of the feeling in her legs.
Rose has troubles getting around in some of the schools and if she can't work in a school, she loses out on money to pay her bills.
For the last four years, she has been trying to get an electric wheelchair, but says her insurance says they won't pay for it all. She says she has one on order, all shiny and new as she puts it with wheels you can off-road in.
That's where Hayley Oja and Musse Barclay come in. The two Hockinson seniors have been students of Rose's since they were in sixth grade.
Barclay says Rose made an immediate impact, "In sixth grade, I was super insecure about my hair and it wasn't the same as others. She made it clear that my hair was beautiful in its own way. She'll just do what she does to engage with a kid and make them feel special."
After learning that insurance kept stalling and she wasn't getting a new electric wheelchair as soon as she hoped, Oja and Barclay decided to help.
"She's always smiling, she doesn't let her disability affect her in anyway. Physically it affects her, but it doesn't affect her how she treats people," Oja said.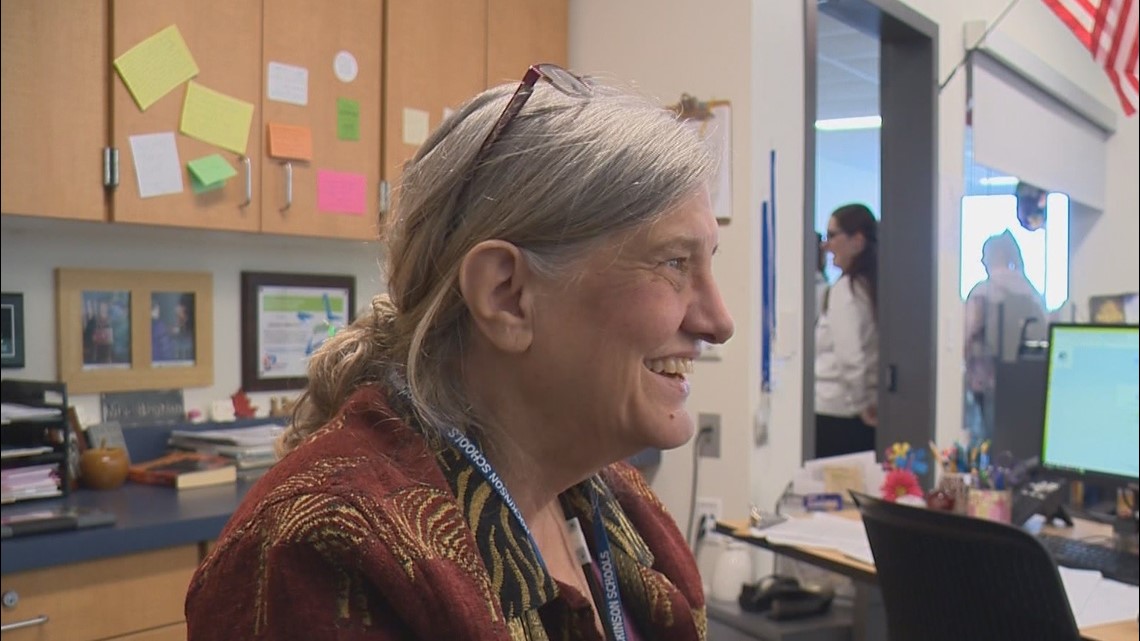 They organized a GoFundMe account to help her pay for a new electric wheelchair as well as medical expenses and a new walker.
"We're doing it for her because she's done so much for us. She just makes us feel special," Barclay said.