PORTLAND, Ore. — It's been a year since one of the most hyped events in Oregon history: The Great American Eclipse.
The event not only stunned millions of Oregonians across the state, it drew the admiration of hundreds of thousands, if not millions, of people who traveled to the Beaver State to be part of the totality experience.
Remember, this was no normal eclipse. It was the first total solar eclipse visible in Oregon in 38 years. It was also the first total solar eclipse to pass over the United States, from Pacific to Atlantic coasts, in 99 years. And for those who wanted to see it first in the continental US, Oregon was the place to be.
Since there won't be another total solar eclipse viewable in Oregon during our lifetime, let's look back at the mesmerizing spectacle that captivated the state on Monday, Aug. 21, 2017.
Relive the eclipse
The eclipse, from start to finish, lasted about two and a half hours.
KGW had crews across the state, from Lincoln City to Salem to Terrebonne, to show how people from different communities were taking in nature's show.
Moment of totality
While the partial eclipse lasted more than two hours, totality lasted between 30 seconds and a little over two minutes, depending on where you were in Oregon.
Eclipse from the sky
KGW's Maggie Vespa was aboard a special charter flight that gave eclipse-chasers a unique perspective from the sky.
Photos
Photos: Total solar eclipse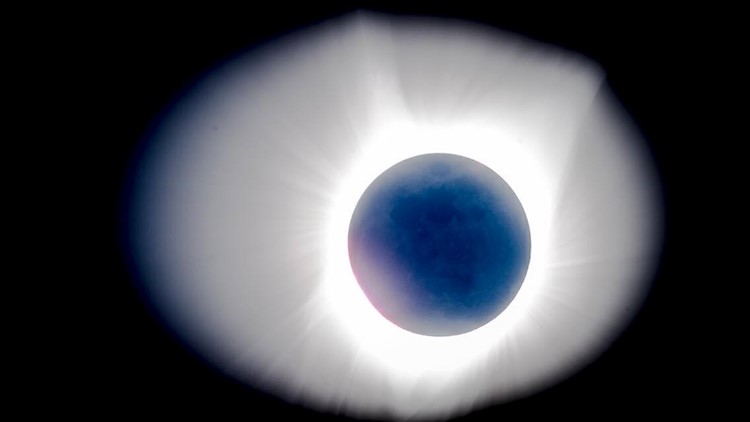 And of course, who could forget the eclipse glasses?
Your Photos: Watching the total solar eclipse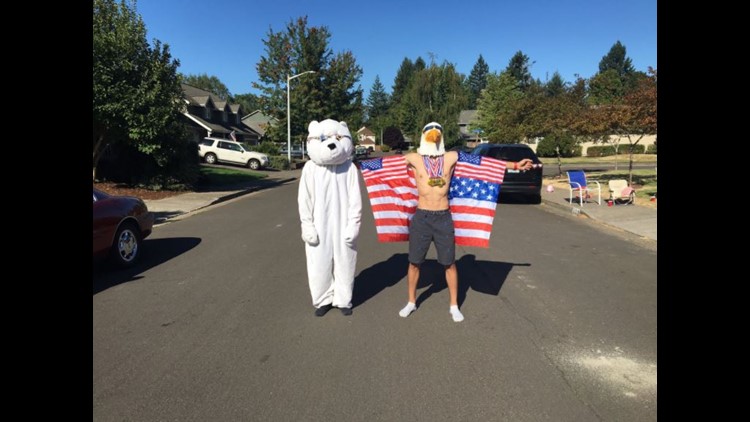 Eclipse exodus
While traffic was a major concern, there wasn't the mass entrance into Oregon that government officials expected. But it was quite the opposite as the eclipse faded away.
In the minutes following totality, traffic quickly backed up on Highway 101 along the coast, Interstate 5 in the Willamette Valley, and Highway 97 in Central Oregon.
Some people even missed their flights at Portland International Airport on the night of the eclipse due to the backups. Drivers reported to KGW that it took them 5-6 hours to make the usual one-hour commute from Salem to Portland.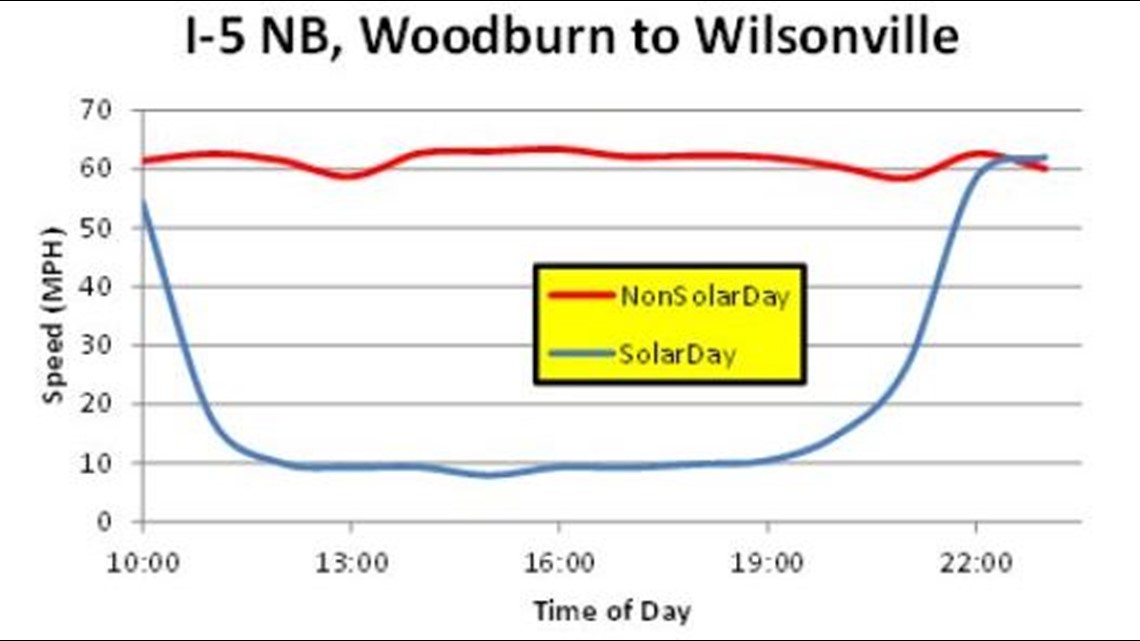 Lifelong memories
In the end, it was a day millions of Oregonians will never forget. That includes Tom Frisch, who was taken to the hospital after being hit by a car while he was riding his bike the morning of Aug. 21, 2017. Once Frisch was stabilized, hospital staff wheeled him outside so he could see the eclipse. Doctors and nurses even sang Bonnie Tyler's hit Total Eclipse of the Heart.
When's the next total solar eclipse in Oregon?
June 25, 2169. None of us will be alive to see it. But the Salem-Keizer Volcanoes baseball team left behind sentimental memorabilia for the next generation of eclipse-crazed Oregonians.