VANCOUVER, Wash. — On Sunday, morning hundreds of people flooded Esther Short Park to remember 27-year-old Meshay Melendez and her young daughter Layla Stewart after their bodies were found in Washougal last Wednesday.
As of Sunday afternoon, no arrests have been made in the murders.
Police have identified Kirkland Warren, Melendez' ex-boyfriend, as a person of interest in their disappearance. After court documents show he assaulted and shot up Melendez' apartment and pressured her into dropping the charges.
"We're here to have a public vigil and a call to action that the senseless murder of Meshay and Layla did not have to happen," said Michelle Bart, president of NWCAVE a Vancouver non-profit that educates and prevents violence and exploitation against women and children. "Meshay had a restraining order against him and this is the outcome. That's not right."
Bart says this case has been one of the hardest she's worked on. As it hit her on a personal level.
"My friend who I didn't know was a school teacher is Layla's P.E. teacher. I find out the aunt is my insurance agent," said Bart. "And so it took on a personal meaning."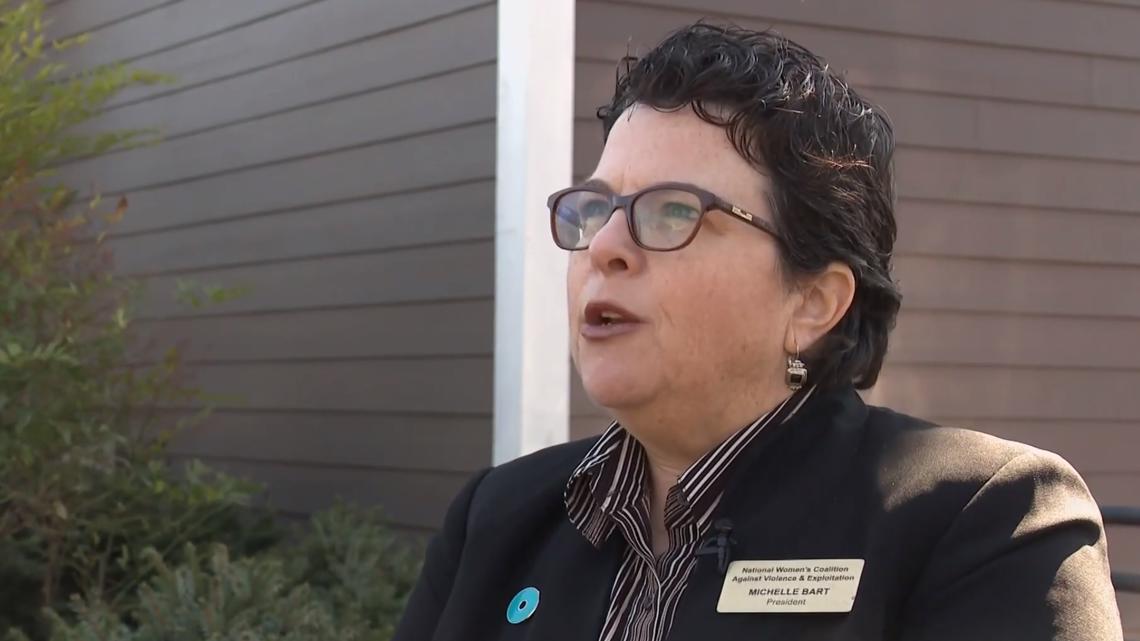 "I was close friends with Layla and Meshay," said Kaelii Randall. "Layla was pretty much my niece - so yeah. This has been very heartbreaking."
Randall shares that her daughter and Layla were born just two weeks apart. So they had an incredibly close connection.
"We hope something changes," said Randall. "We hope that if a victim comes out and they're scared that the police do way more than what they did with her."

The Vancouver mayor and police chief spoke at the vigil and shared their condolences with the family. Alongside representative Sharon Wylie and Senator Wilson, who sponsored the Tiffany Hill Act - a bill that orders, domestic violence abusers to wear a GPS ankle monitor to notify the victim when their abuser is close by.
"This can't be happening," Sen. Lynda Wilson. "I can't imagine the call or the knock at the door to when you hear that your family is gone."
"We really want to honor the family and make sure they get a lot of support because Layla and her mom are gone," said Ellie Joseph, one of Layla's schoolmates.
Layla's schoolmates also showed their support at the vigil. She shared that she was a kind, sweet, friendly little girl and had many friends.
"It's hard to imagine something like that happening," said Vanessa Jordan, Ellie's mom. "I have a lot of empathy and compassion and like I said we wanted to be really supportive and let them know that people care to come out and do this."
The National Women's Coalition Against Violence & Exploitation have started a memorial fund and a GoFundMe to help pay for a funeral.
Checks and cards can be mailed with the details listed below to the NWCAVE.
Checks: payable to NWCAVE
Memo: Meshay and Layla Memorial Fund
PO Box 872494
Vancouver, WA 98687