A woman walking down the alley comes upon a man who bouncers said was dancing to loud music. She briefly turns to him and then turns away to say something to the bouncers at the tent outside District Bar.
"I notice Ankeny Alley full of people hanging out, socializing, partying, kicking it. I went to say hi to a couple of bouncers I know and headed home," the 44-year-old woman tells KGW's Devon Haskins. "Next thing I know, a blow to the head."
The woman did not want to be identified and insisted that she is not a victim.
"I know that I'm a survivor of a random, why for, brutal attack," she said.
Four days after the attack, the pain from the punch and the effects of the concussion are still fresh in her mind.
"I didn't even know who it was. I didn't know anything, I literally had an out of body experience. I dropped to the floor, the next thing I remember one of the local bartenders, I recognized her voice and I said 'I hear you, where are you, what's happened?'"
The man punched her two times in the head then walked down the alley toward Southwest 2nd Avenue.
He was later arrested and identified as Daniel Bertrand.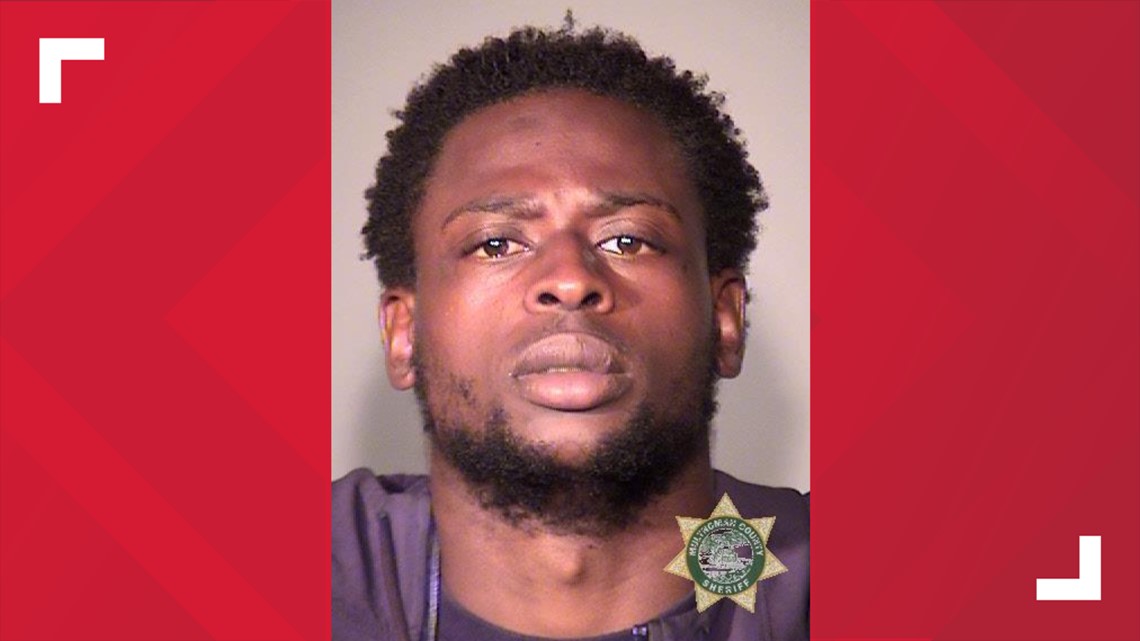 "Seeing the guy coming towards me I tried to get him to stop and then he turned around and tried to become physical, so I deployed pepper spray on him," said Jeremy, who works door security for one of the bars in the alley.
He said pepper spray didn't work and instead of trying to restrain Bertrand, he focused his attention on the woman, giving her first aid until paramedics showed up.
"She would come back into consciousness. She was unaware of what was going on. All she knew was that she was in a severe amount of pain and couldn't see because of the bandages," Jeremy said.
The woman suffered a fractured right eye socket and a concussion.
Bertrand was charged with assault in the 4th degree, a Class A misdemeanor. He was released that same day.
The woman said she was released from the hospital just as fast and is now focusing on getting better.
"Heal myself, physically, mentally, emotionally, spiritually. I'm reaching out for help," she said.
The video was shared because those that work in the area want to shed light on some of the problems that they deal with on a daily basis.
"It's been getting really interesting lately. A lot of influx of mentally unstable or drug-induced either being verbally aggressive, physically aggressive. It's gotten a lot worse," Jeremy said.
Jeremy and other business owners would like Portland police to provide more attention to this area which is a popular destination for those coming to Voodoo Doughnut, getting lunch, or a drink at one of the bars.
"I do have compassion and empathy, but I can only have people stab me or be violent with me so many times before you become cold-hearted," Jeremy said. "I don't think I should be cold-hearted, so I would beg the City of Portland for support."
Portland police were unavailable for comment.