VANCOUVER, Wash. — Vancouver police have arrested a teenage suspect in connection with multiple drive-by shootings dating back to at least December in the Portland metro area, the agency announced Wednesday.
Officers from multiple agencies and SWAT arrested the 17-year-old on Monday. According to the Vancouver Police Department, investigators had connected him to four shootings in Vancouver, one outside the city limits in Clark County and two in Portland.
One of the Vancouver drive-by shootings happened April 4 on East 30th Street, near the Washington Elementary School campus. A white van was spotted leaving the area at the time, VPD said.
While investigators looked into the series of shootings, VPD said, they recovered a gun from "an associate of the suspect." Forensic testing of the gun connected it to several drive-by shootings throughout the Portland metro area.
Police served a search warrant at the suspect's house on West 31st Street near the Tetra Pak facility on Monday. The white van associated with the April 4 shooting was parked outside, VPD said.
At the time of the warrant, detectives did not find the suspect at home. However, they recovered a .22 caliber semi-automatic rifle that matched a shooting in Clark County and another in Portland, 9mm handgun casings that matched several Vancouver shootings, and some items stolen in a "car prowl."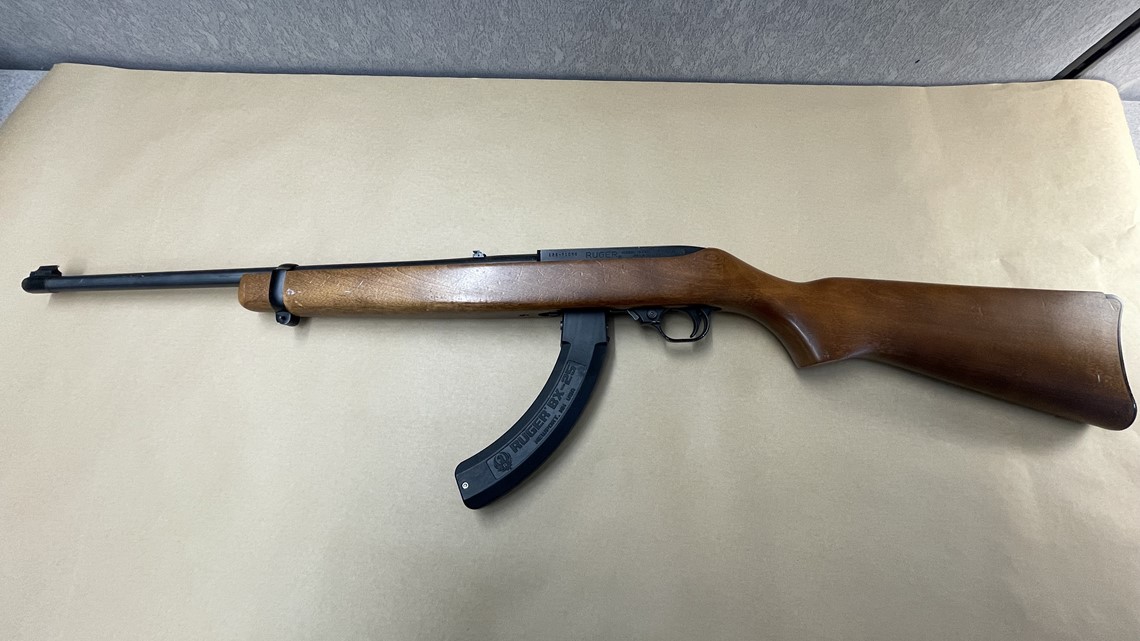 Police later located the 17-year-old suspect at a second house on Northeast Tanglewood Drive near George and Hazel Stein Neighborhood Park. Officers detained the suspect and another juvenile male, who VPD said is a person of interest in several shooting investigations.
The 17-year-old was booked into the Clark County Juvenile Detention Center on charges for drive-by shooting and unlawful possession of a firearm.
While a Vancouver police spokesperson could not provide the dates or locations of the shootings in Portland, she said that the Vancouver-area shootings ranged from December of 2022 into April 2023, at locations scattered throughout the city:
11900 block Northeast 33rd Street
5700 block Northwest Lincoln Avenue
3400 block Unander Street
1900 block East 30th Street
4500 block Northeast 60th Street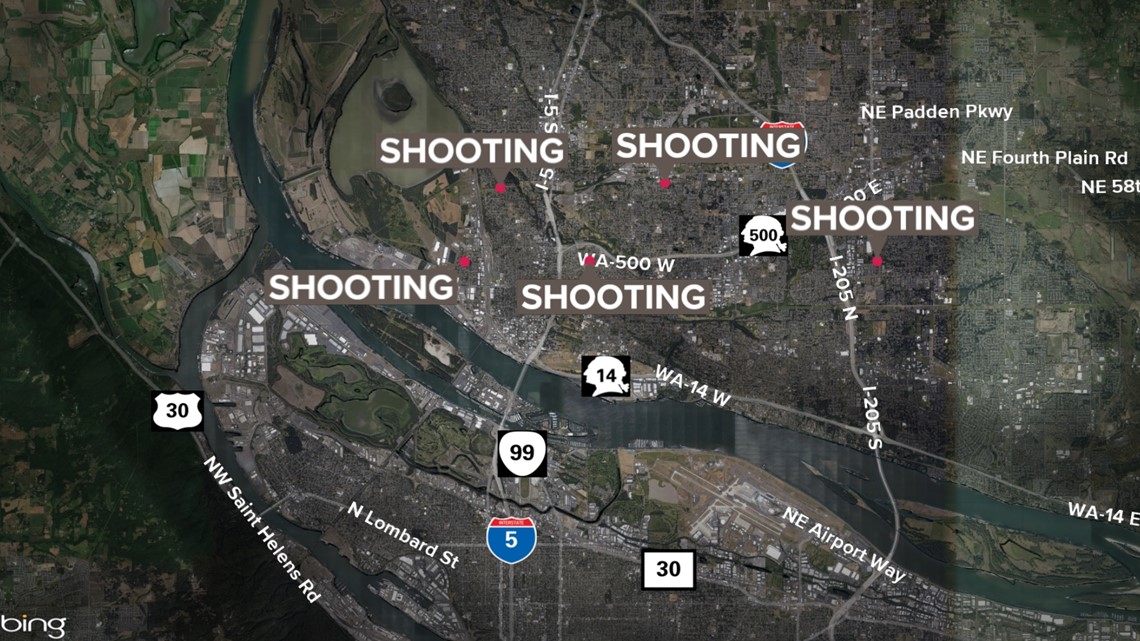 It's unclear if anyone was hurt in any of the linked shootings.
"The investigation is ongoing and additional charges are pending based on the other connected shooting investigations and evidence linking the recovered weapons," Vancouver police said.