PORTLAND, Ore. — A Portland restaurant owner was helping build a case against a man who allegedly left his bar three times without paying his tab.
Jeramiah Smith owns C Bar at 2880 SE Gladstone Street in Portland. He said the suspect, caught on surveillance video, last patronized his bar on March 10. On that day, Smith said security cameras captured him executing a clever dine-and-dash ruse.
"He enjoyed a meal then left his jacket and dummy phone on the bar like he was going to be back to pay," Smith said. "Then he skipped out the back door. I found out he'd hit us three times and that's when I got upset — I reached out to our industry family on Facebook and it just blew up."
One of the people who responded to Smith's post was Grant Ritchie, general manager of Cascade Brewing Barrel House on 939 SE Belmont Street in Portland.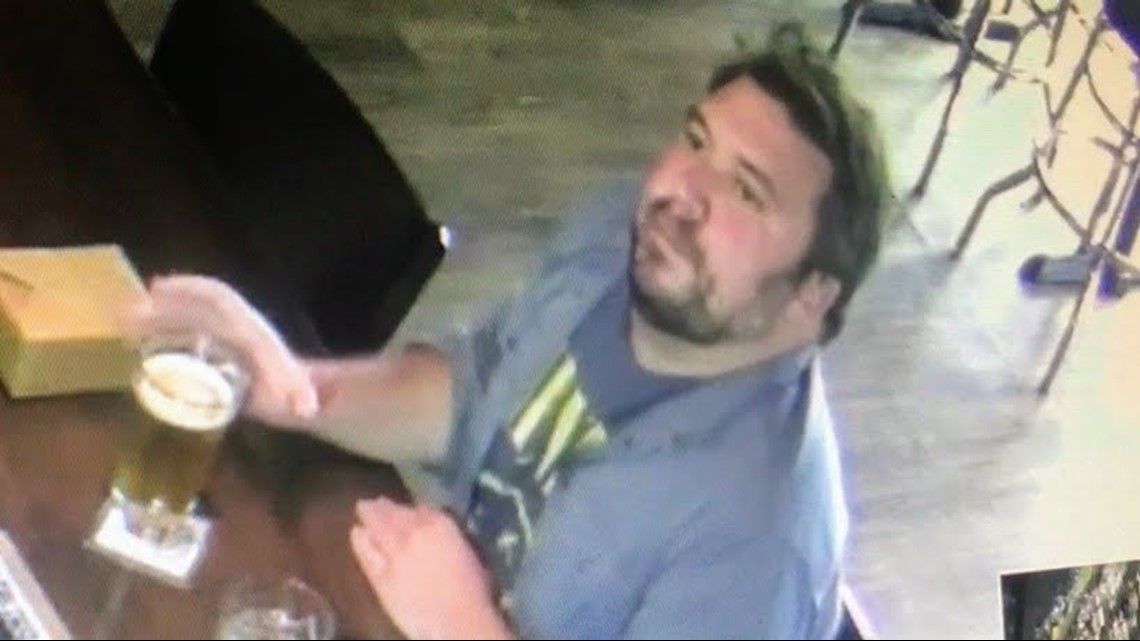 Ritchie said he recognized the suspect's picture. "I was like, 'That's the guy from last time!' " he said. He filed a police report documenting when the suspect allegedly stiffed the bar on two visits, leaving unpaid tabs totaling $91.
"He left half a beer on the bar and then all of a sudden he's gone," Ritchie said, recalling the suspect's first visit.
Ritchie said the second time the suspect came in, his staff recognized him and kept a close watch. After watching the man leave the restaurant without paying, Ritchie said employees chased him down and asked him to pay. Ritchie said the man told him he didn't have money, so he took his information, including a photocopy of his driver's license. Ritchie said he told the man he could come back and pay the next day, but he didn't.
"I asked him, 'Do you have problem? Why are you screwing-over hardworking people?' And he didn't really have an answer for that," Ritchie said.
Portland Police Sgt. Chris Burley said officers are aware of the suspect, who he declined to name for investigative reasons. He said last week, officers cited the man for theft of services, a misdemeanor, and let him go.
Since then, the case has blown up, thanks to Smith. So far, Smith has connected with 17 Portland restaurant owners who said the suspect ate or drank at their business and left without paying. They've reported more than $1,000 in unpaid tabs, which Burley said if combined into one case, means the suspect could be arrested and charged with felony theft.
"This is the perfect example of the community coming together to help us help them," Burley said.
Smith said he's glad his collaboration of fellow restaurant owners made it possible for police to broaden their investigation.
"It's not a victimless crime," Smith said. "I have no respect for thieves, I want it to stop."
Investigators asked anyone with information on this case including additional thefts to call the Portland Police Bureau's non-emergency line at 503-823-3333.