PPB said members of its Special Emergency Reaction Team (SERT) and the U.S. Marshal's Fugitive Taskforce arrested Christian Fitz-Henry and Alicia Misner, both 27, on Nov. 23. Fitz-Henry and Misner were found at an apartment on Northeast 101st Avenue. Fitz-Henry is charged with attempted murder in the first degree and unlawful use of a weapon. Misner is charged with possession of a stolen vehicle and attempt to elude. Both had outstanding warrants for other crimes.
Just before 5:30 p.m. Saturday, Portland police tried to pull over a wanted suspect near Northeast 92nd Avenue and Halsey Street. The driver, now identified as Misner, would not pull over and attempted to elude police, officers said. Police used spike strips to deflate the car's tires, then police said Fitz-Henry and Misner jumped from the car and ran off.
Officers heard gunshots, and later found a bullet struck a PPB cruiser, damaging a side mirror. Officers found several shell casings at the scene.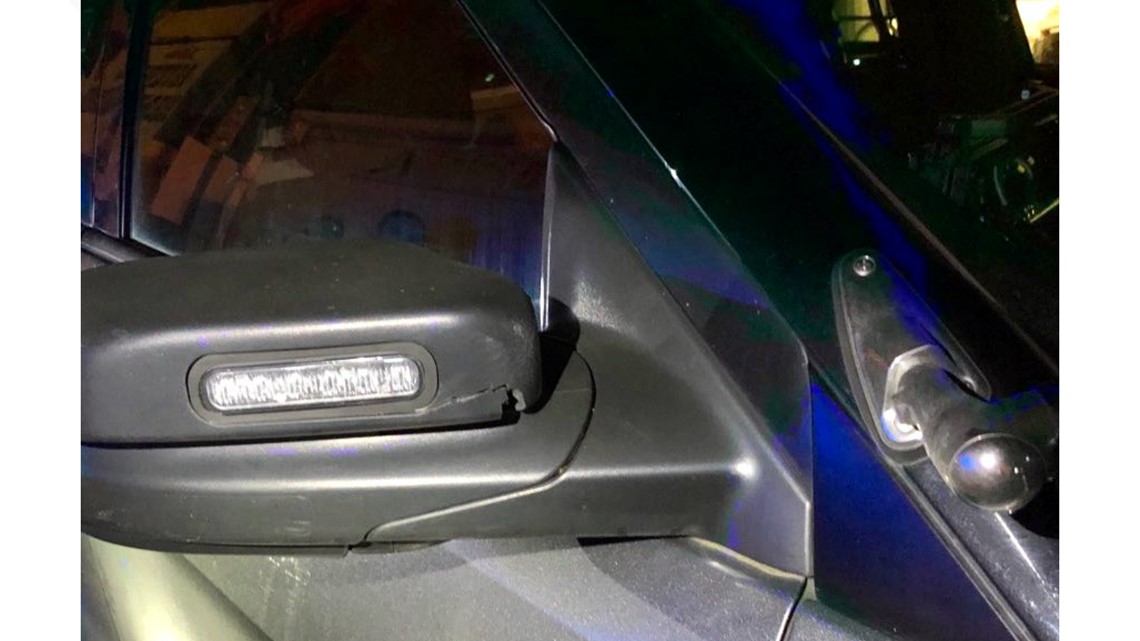 No officers were hurt and officers did not fire any return shots, police said. Police believe Fitz-Henry fired the gun.
Police said the car Misner was driving was stolen.
The two are believed to be together. Police said they use stolen cars for transportation and frequent Portland-area motels.
PPB Chief Chuck Lovell tweeted about the incident the day after it happened, saying he was appalled by the attempted murder.