PORTLAND, Ore. — The man accused of causing a crash that killed two sisters in Southeast Portland was in court Wednesday afternoon.
Police say Antonio Trayvontae Montgomery left the scene of the crash near Southeast Powell Boulevard and 148th Avenue on Monday. He was later found in a backyard pool and taken into custody.
According to police and the victims' families, Charlene Hauth and Robin Macready were in a Jeep Grand Cherokee when Montgomery came speeding through a red light, crashing into them.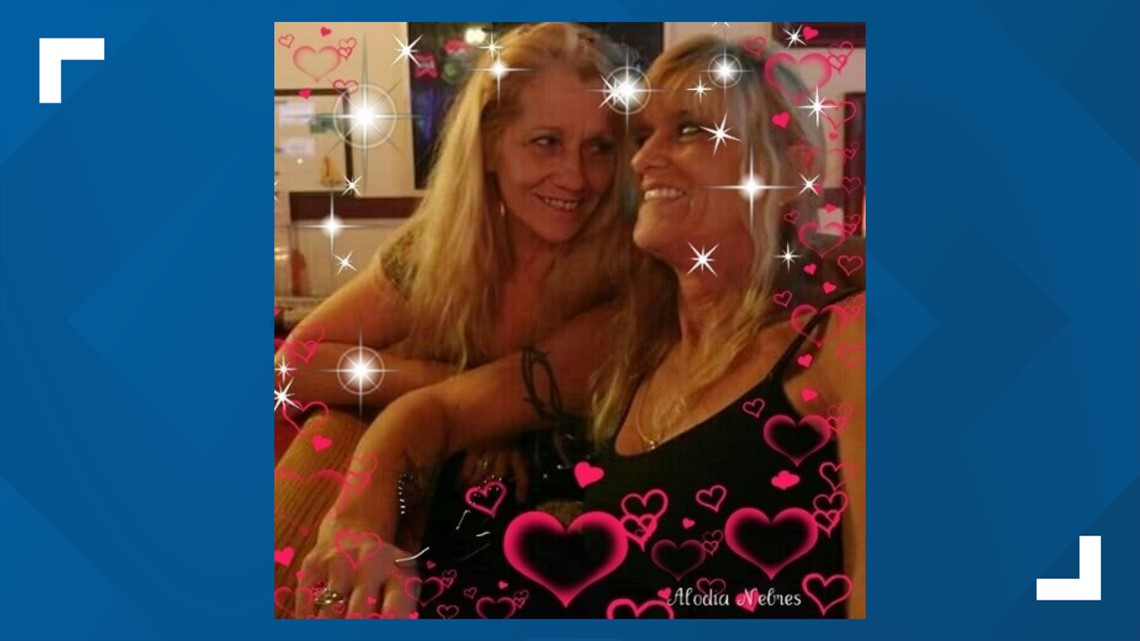 A probable cause affidavit released Wednesday said before the deadly crash, Montgomery crashed into another car on Powell Boulevard and sped off.
As KGW has learned, Montgomery is no stranger to the law.
Court records show Montgomery is currently on probation for two separate crimes.
Montgomery was arrested during a traffic stop on Jan. 12, 2018, and charged with firearm-related misdemeanors because he had two guns on him.

Multnomah County court records show Montgomery pleaded guilty to unlawful possession of a firearm and got jail time plus 24 months of probation.
In April 2019, he pleaded guilty to fleeing from a police officer during an incident in January.
That was his first felony. He was sentenced to 18 months of probation.
Charlene Hauth's son Brian, along with others in the community, are raising questions about why Montgomery was not in jail given his criminal background.
Under state guidelines, punishments factor in the seriousness of the crime and criminal history. He received the presumptive sentence, which exists under statute and specifies an appropriate or "normal" sentence for offenses that are used as baselines for judges when handing down punishments.
"I want the community to know criminals taking out good people like my aunt and my mom is not OK. When somebody has a track record like his, maybe the judges need to pay a little bit closer attention to what's going on after they sentence their criminals," Brian Hauth told KGW on Tuesday.
Montgomery's driver's license was also suspended for 90 days. DMV records show his license is currently suspended for failure to provide mandatory insurance, meaning he wasn't legally allowed to be behind the wheel at the time of the crash.
Since Montgomery broke the probation he was already on, court records show he was also sentenced to 30 days in jail.
Meanwhile, he also has a warrant out for his arrest in Clackamas County for allegedly driving with a suspended license in June.
The new charges Montgomery is facing are much more severe than crimes he's been charged with in the past. He is now facing five charges including two counts of first-degree manslaughter, one count of third-degree assault and two counts of failure to perform duties of a driver.
He is due back in court July 18 for this case.