PORTLAND, Ore. – A 42-year-old man was attacked along Northwest Portland waterfront Thursday night by another man armed with a long-bladed Nepalese knife called a kukri, according to police.
The attack occurred shortly before 6:15 p.m. outside the International Longshore Warehouse Union Local 8 Hall, at 2435 NW Front Ave.
The victim was leaving when he began talking with another man who was standing outside the door. During the conversation the suspect chased the victim and struck him multiple times with the kukri (similar to knife pictured), Portland police said.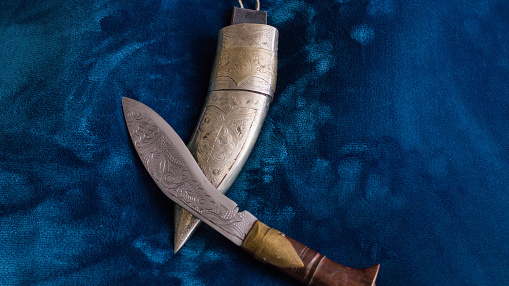 The victim ran to a car that was picking him up and got inside. But the suspect continued his attempts to strike the man and broke a window, police said. The driver sped away and took the victim to a hospital, where he was treated for serious but not life-threatening injuries, police said. The driver and two kids in the car were not hurt.
While taking the victim to the hospital, the driver called 911 and gave police a description of the suspect. When officers arrived at the scene, they found a man who matched the description. After talking with the man, officers took him into custody without incident. The kukri was located and seized, police said.
Damon R. Hooverrhodes, 38, was taken to the Multnomah County jail on an accusation of second-degree assault.