PORTLAND, Ore. — Officers arrested a murder suspect following a car chase on Interstate 205 in Southeast Portland Thursday morning, according to the Portland Police Bureau (PPB).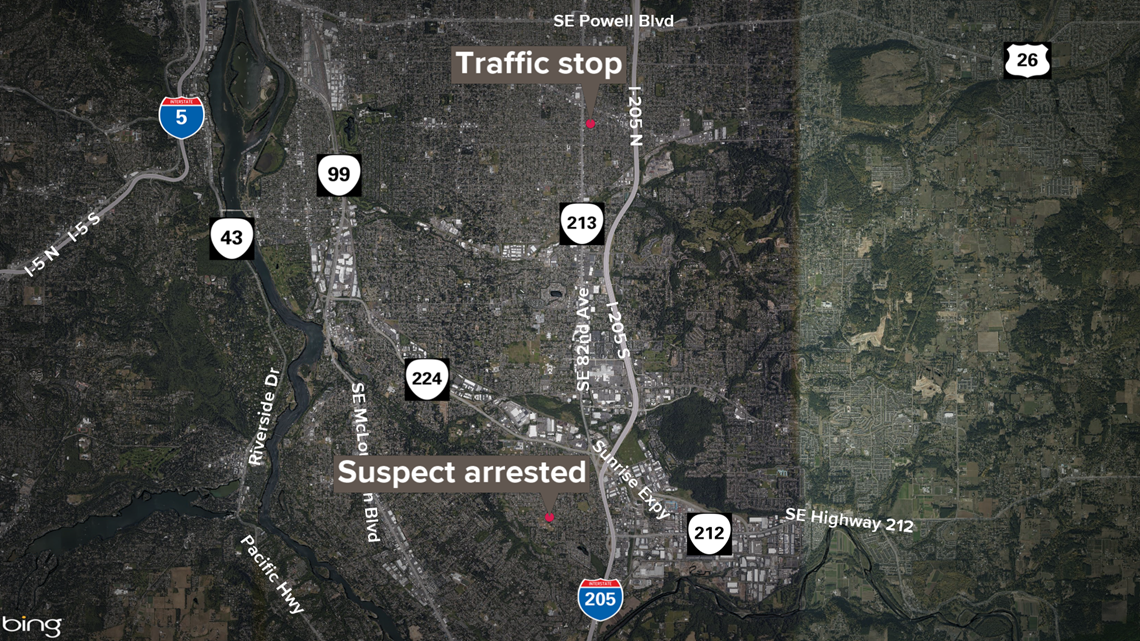 Clement was booked into the Multnomah County Detention Center on multiple charges including murder in the first-degree, robbery in the first-degree and unlawful use of a weapon, felon in possession of a firearm, attempt to elude, reckless driving and a parole violation.
PPB has not released any further details surrounding the fatal shooting on Oct. 1. Police officers have also not said whether Clement and Newell knew each other.