PORTLAND, Ore. — A boarded up door at PDX Sliders is evidence of an early morning break-in late last week.
"Very frustrating," said Ryan Rollins, who owns the popular eatery on Southeast Division Street.
Restaurant security video shows one person acting as a lookout during the break-in while a second went inside the business and straight to the office.
"Pried it open with a crow bar," Rollins said. "Took a safe and iPads and all the stuff we need to operate on a day-to-day basis."
Rollins said the stolen items and damage to his business total upwards of $10,000.
"It's becoming, 'Is it worth it or is it not?'" Rollins said. "A lot of businesses are tired of it. If the numbers don't add up at the end of the day and you have to keep putting up with problems like this, and maybe your insurance helps you, maybe they drop you, those are decisions small businesses are having to make."
In the last couple of weeks alone a number of businesses around Portland have been hit by thieves. The list includes Papi Chulo's, Two Wrongs, Besaw's, Fish and Rice, Primal Burger, and Stem Wine Bar.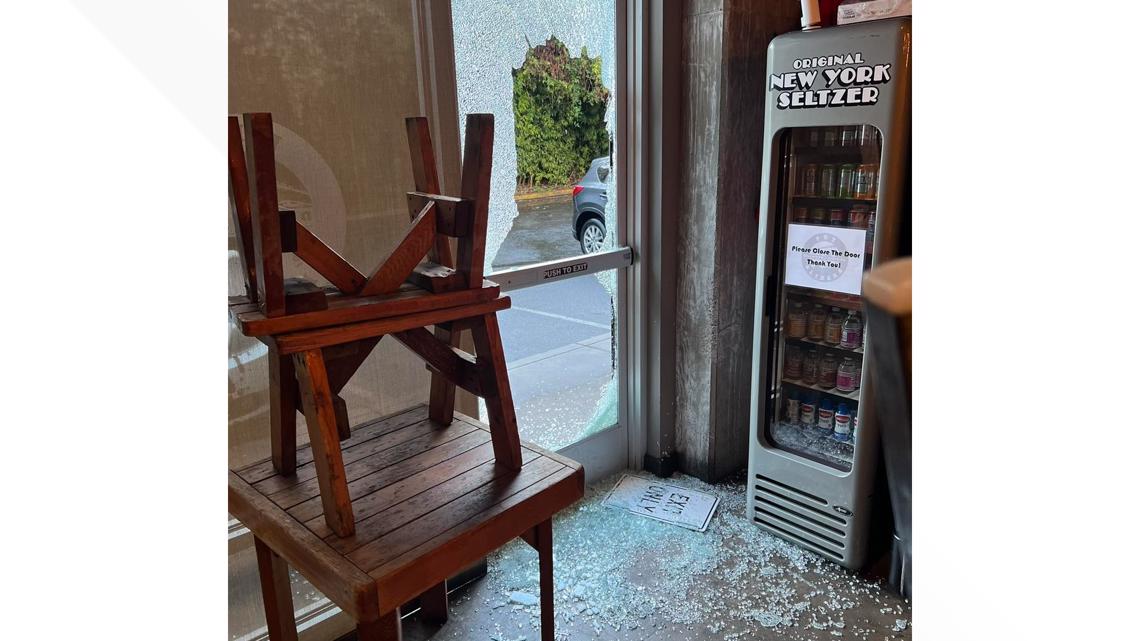 "They took our cash box," said Wei-en Tan, owner of Stem Wine Bar on North Mississippi Avenue. "We had quite a bit of cash, that isn't normal for us."
Tan said the thieves broke in through the restaurant's back door and broke out the front to get away.
"It's not an easy time for any restaurant, any independent restaurant," she said.
If anybody understands that sentiment, it's Rollins. He said he's come to the realization that things may get worse for him and his fellow business owners before they get better.
"We hope a lot of things change at some point around Portland," Rollins said. "It's going to take a lot of people and a lot of time and a lot of patience, and hopefully in the end more people than not stuck around for it."